KTM is active in many different fields be it motocross, rallies, electric motorcycles, and whatnot. That's why we're used to seeing odd or perhaps unique-looking KTM products. However, there's a new weird-looking KTM machine that is being tested by the company and it's something like we've never seen before, at least not one that comes from the Austrian factory.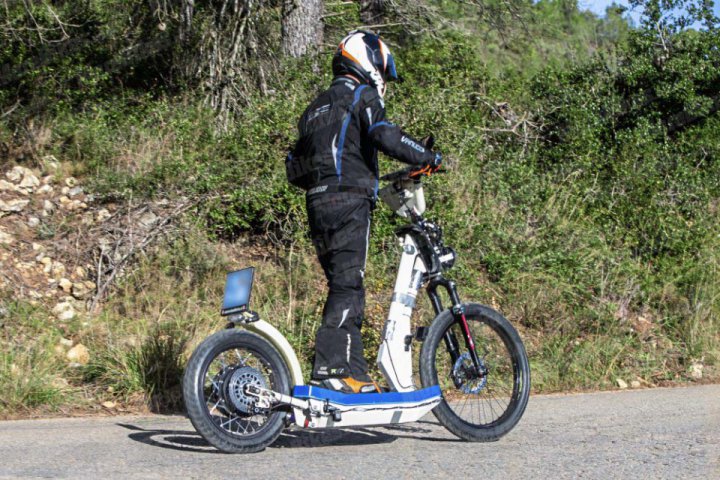 Apparently, this is KTM's new e-scooter. A few spy shots of the test mule have surfaced. Yes, it looks weird but perhaps such kind of scooters have always looked the same, of course, without an electric motor, that is.
As per the spy shots, this KTM e-scooter has got a large perhaps 21-inch front wheel with a mountain bike like brake caliper. The handlebar has got a TFT display mounted on it, maybe, taken from a smaller Duke. The rider is standing on a floorboard that must be holding the batteries as well.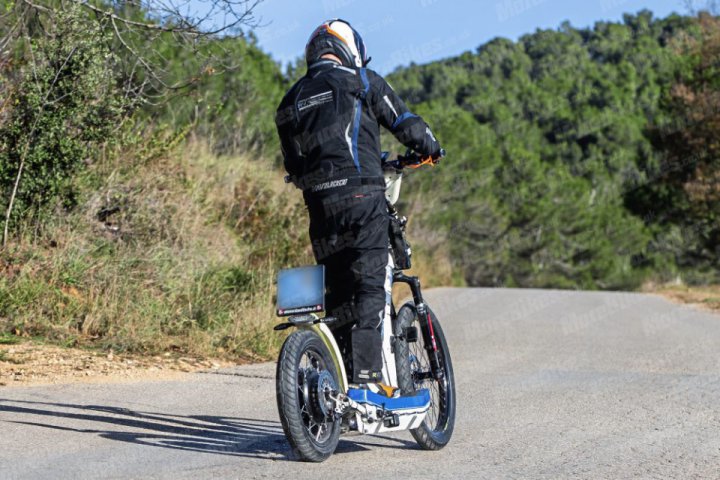 The rear wheel is a bit smaller than the front, somewhere around 16-inch. It has got an electric motor on the left side and a belt on the right side that could possibly be present to recover unused or otherwise lost energy that could be used to recharge the batteries. There's also a disc brake.
It's also being told that the test mule was being tested on an uphill section. KTM might be curious to check the performance of the batteries.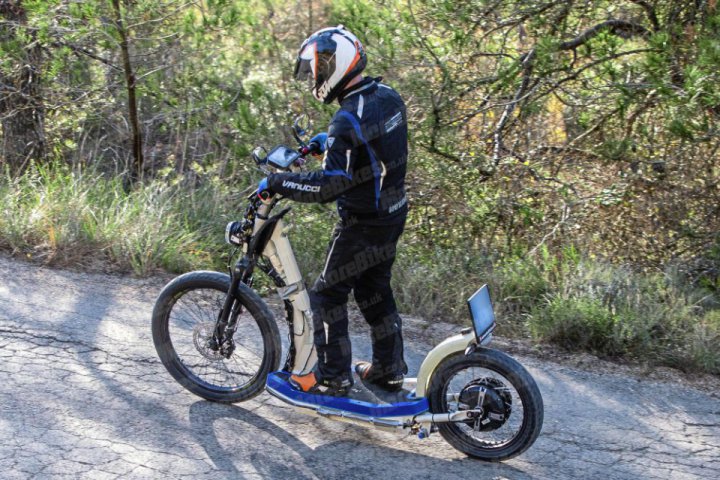 As of now, there are no further details about this e-scooter by KTM. It's a good concept, though. It could be used in urban environments to travel short distances. We wouldn't be surprised to see it getting popular among the youth. Let's see when KTM brings this out.
Source: bikenationmag
#KTM #Moto #Bike