Ducati Streetfighter V4 is the next logical step after the release of the Ducati Panigale V4. The novelty is promised to be presented at the EICMA show in Milan this year.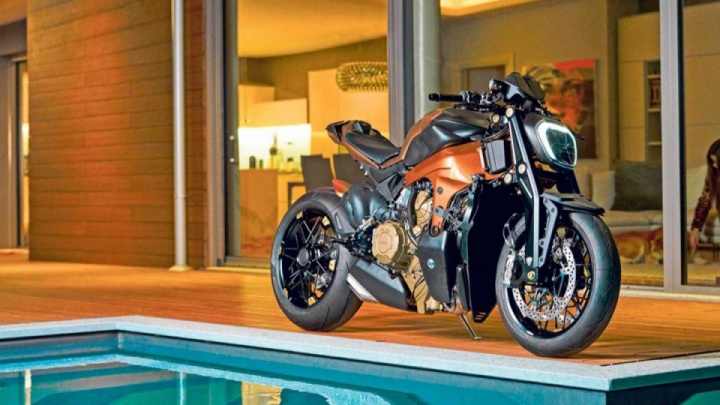 There've been rumors about the all-new Ducati Streetfighter for some time. And then there is this very suspicious race entry by Ducati for the Pikes Peak International Hill Climb - the perfect place to release Ducati Streetfighter V4.
The Swiss editionAcidMoto has had a chance to talk to Ducati CEO Claudio Domenicali about the debut of a new machine. Naturally, Domenicali doesn't say that a Streetfighter V4 is coming…but he doesn't reject the release of the new motorcycle.
Here's an excerpt from AcidMoto's interview with the Ducati CEO:
AcidMoto: "Let's talk about the V4. The Panigale V4R wins all the votes, although we have not yet had the honor to test it. Can we hope that this engine is found on other motorcycles, a Streetfighter V4 for example?"
Claudio Domenicali: "Do you think that Ducati should produce such a motorcycle?"
AcidMoto: "Yes, there is a big demand, it's a question that often comes back to our readers."
Claudio Domenicali: "Then it will be there as soon as possible!"
#Bike #Moto #Ducati #Streetfighter #Concept