We are one week away from the premiere of the new 2020 Ducati Streetfighter V4 motorcycle, so it means the manufacturer launched an aggressive teaser campaign.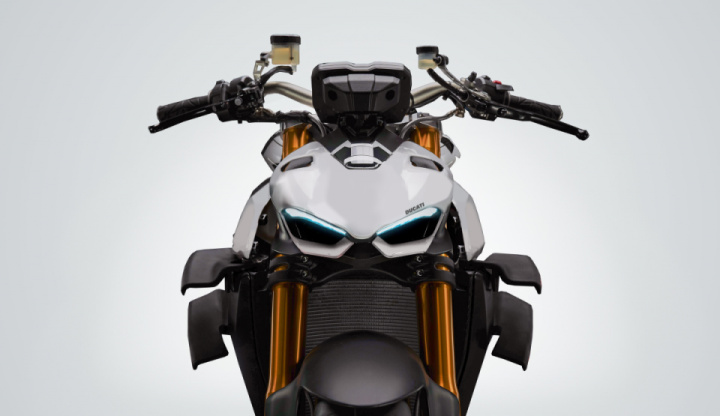 New Ducati's V4 Streetfighter xXEVILMONKEYX cleaned it all up to see what a base model in white would look like. Hope you enjoy!
There have been rumors around the novelty. For many months we knew for sure that this fall the Italian manufacturer will show the new product.So, now some points have cleared up. In a teaser video,the Borgo Panigale plant indicated a power of 208 hp. at 12,750 rpm, which is produced by the 1103 cc Desmosedic iStradale engine. Plus the motorcycle will weigh392 lbs dry. Biplane winglets will be attached to the fairings,and an electronics package straight off the high-tech Panigale V4.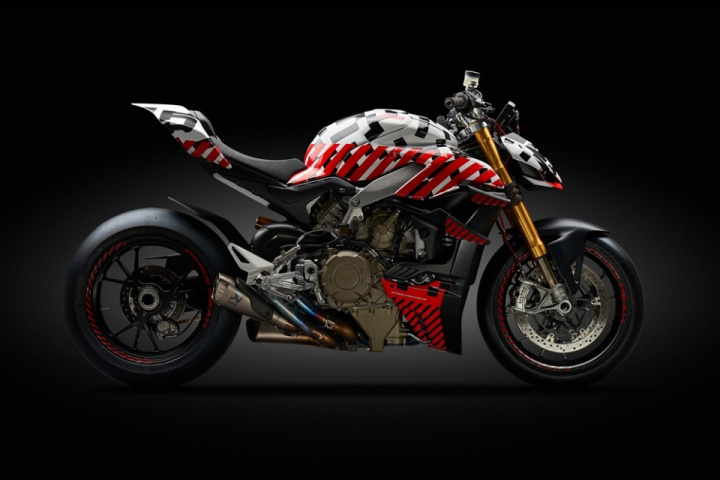 This makes the 2020 Ducati Streetfighter V4 an extraordinary offer for street riders. The buyer will receive an unrealistically powerful bike directly from the box. Compared to the Panigale V4, the new Streetfighter made its peak power figure 250 rpm lower than its superbike counterpart, and at a difference of 6hp.This means higher torque, which is important for road racers.
We look forward to the premiere!
Photo credit:xXEVILMONKEYX