Renato Zocchi won the 2019 Gibraltar Rally, an extreme 7,000-kilometer motorcycle rally through Europe. This was his second try in the competition and the Italian rider won, beating other middleweight adventure motorcycles.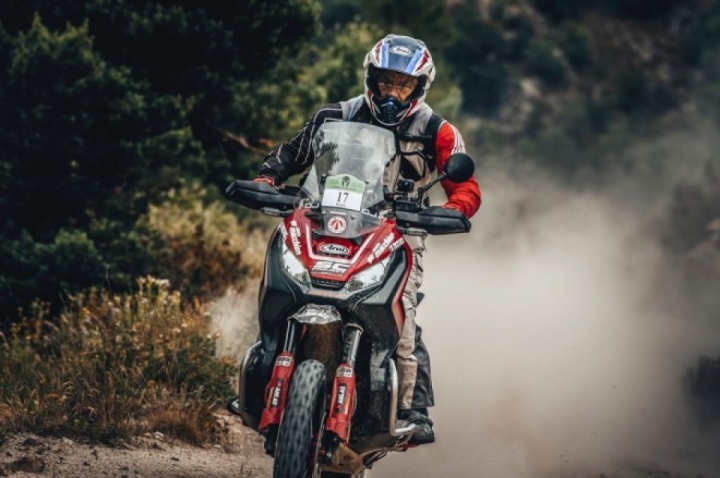 Renato Zocchi and his 745 cc Honda X-ADV managed to beat the other endurance riders on Class 2(601 cc to 950 cc) adventure bikessuch as the KTM 950 Super Enduro, KTM 790 Adventure R, KTM 690 Enduro, KTM 640 Adventure, KTM 660 Rally, Husqvarna 701 Enduro, and BMW F 800 GS Adventure.This was a big win for Honda, which resumed last year's task of producing the X-ADVcrossover maxi-scooter, which has been nicknamed the "two-wheeled SUV."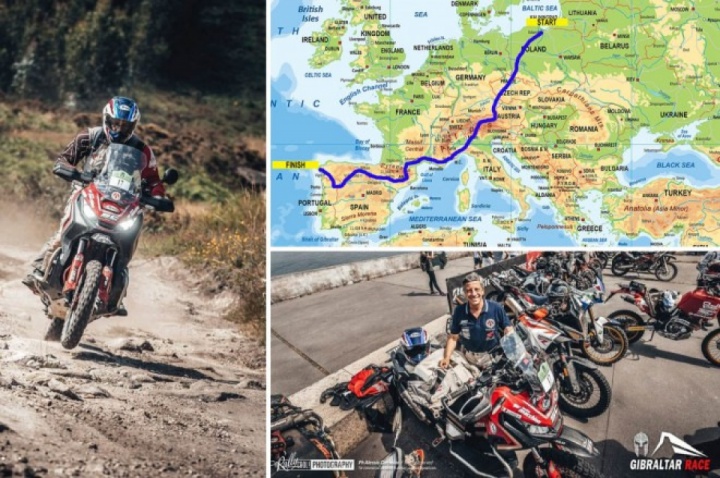 "What most represents my feelings aboard this incredible vehicle is the word "funny"." – said Zocchi.
Zocchi's X-ADV was specially equipped for the race. "Compared to 2018, this year we have made some additional changes to the X-ADV,to increase the height from the ground and make it more suitable for extreme off-roading. For this year I had an X-ADV 2019, equipped with advanced electronics compared to the first model, that is the G mode of the DCT gearbox, the traction control on two levels, and a greater extension of the engine, which makes it even more powerful on off-road."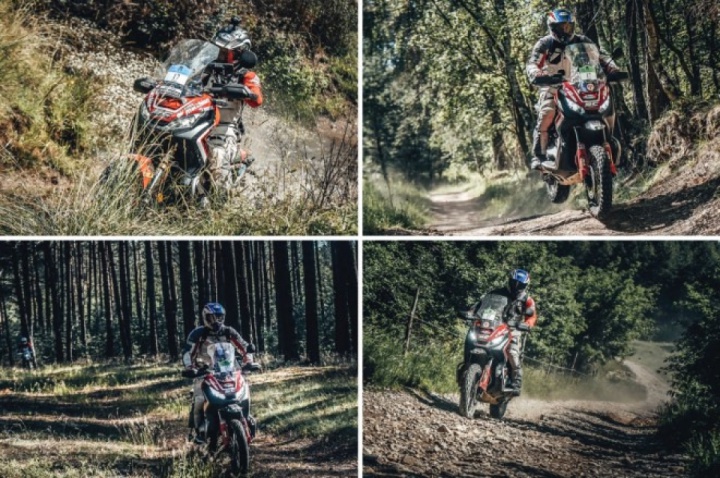 "Engine and chassis are standard.A high-performance SC-Project exhaust system has been installed and the suspensions have been adjusted for extreme off-road calibration withÖhlins by Andreani Group components.The tires are Anlas Capra X, perfect for long distances on the road and off-road, mounted on Bartubeless wheels.The project to raise the X-ADV structure was studied by Rollfactory and all the modifications were carried out in the Honda workshop of the Moto Macchion dealership in Legnano, where Stefano Lucenti carried out and coordinated all the work."
The crossover maxi-scooter proved as reliable, rugged, and capable as any high-tech, purpose-built adventure bike.The Gibraltar Race is a serious test of endurance for both man and machine.The 2019 race took participants on a 7,000-kilometer route which was divided into 14 stages and stayed open to public traffic.The raid entailed a varied mix of terrain— asphalt and dirt roads, difficult and rocky mule tracks, river crossings, mud and grass sections. Riders could sleep at either hotels or in their own tents.This year's Baltic-Atlantic event began in Gdansk, Poland then passed through the Czech Republic, Germany, Italy, and France — ending at the Cape Finisterre Lighthouse in Spain. The entire affair was held from June 21 to July 6, 2019.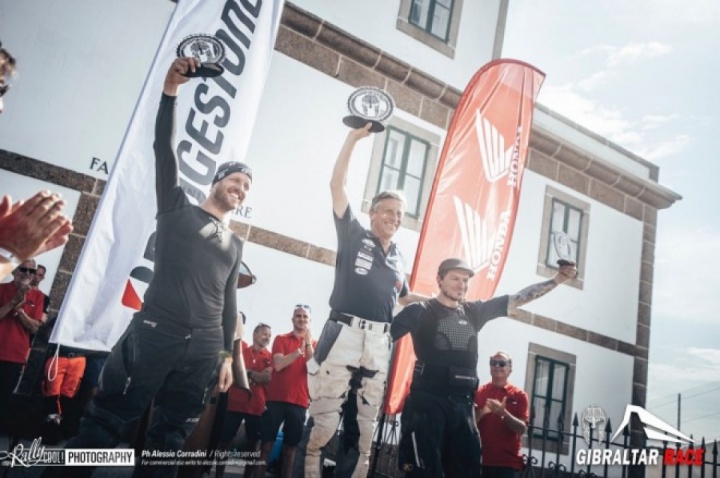 Renato Zocchi is an experienced off-road rider with a Pharaohs Rally winas well as numerous successes in Dakar and the Baja 1000.As a motocross racer, he's won multiple national championships in Italy and third place in the world championship.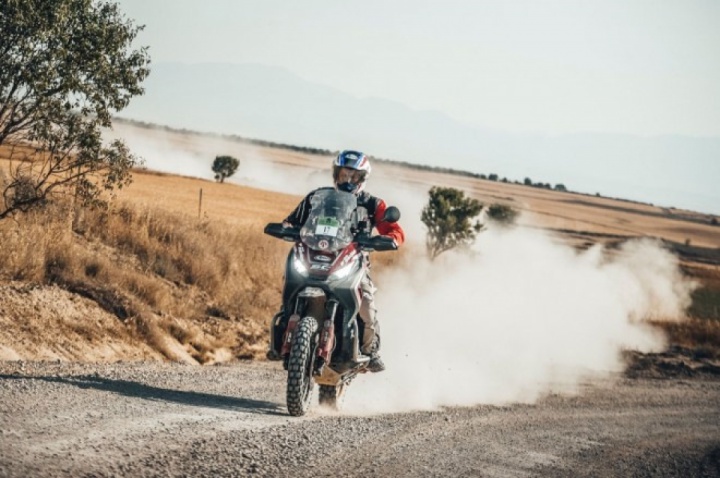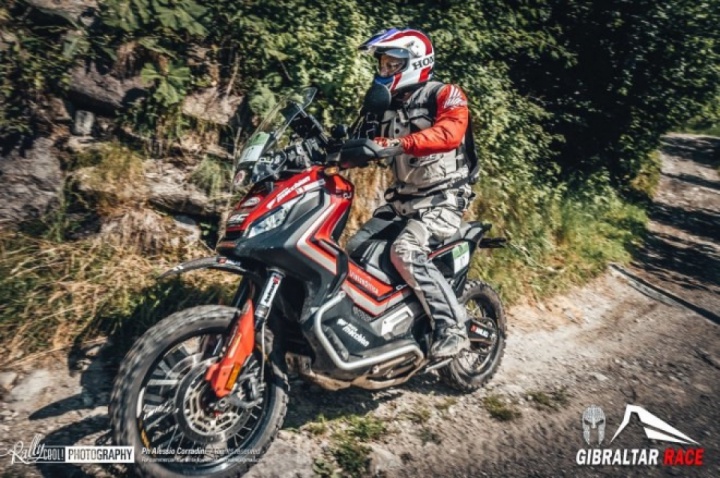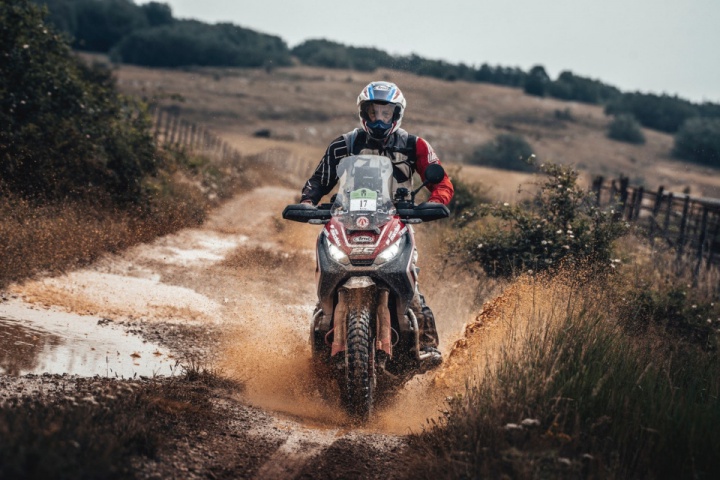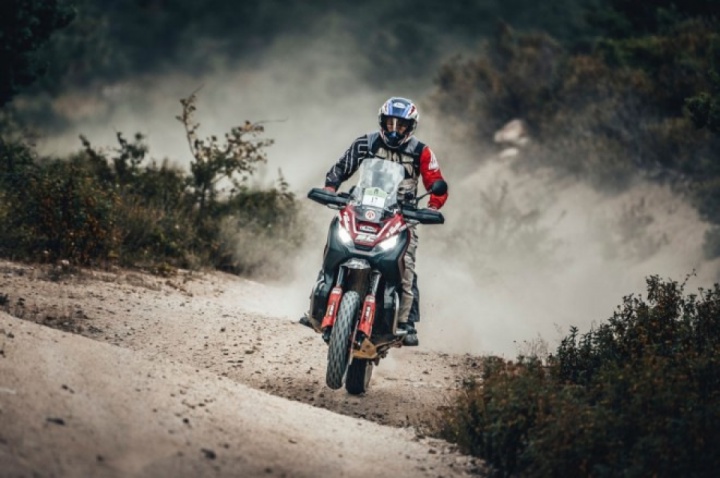 Join the community of motorcycles and people
Moto Riders Universe app is the best way to stay informed about what's going on in the moto community — whether it's finding a good news, planning a local event, or sharing safety tips. There are so many ways our moto-buddies can help you, just use this easy way to connect with them.