The M1030 is a lightweight, rugged, commercial, cross-country motorcycle, based on the Kawasaki KLR 650, modified for military use. It provides an alternate means of transporting messages, documents, and light cargo between units. The M1030 may also be used to transport forward observers, military police, and reconnaissance personnel. The size and construction of the M1030 makes it highly mobile on all roads and cross-country terrain.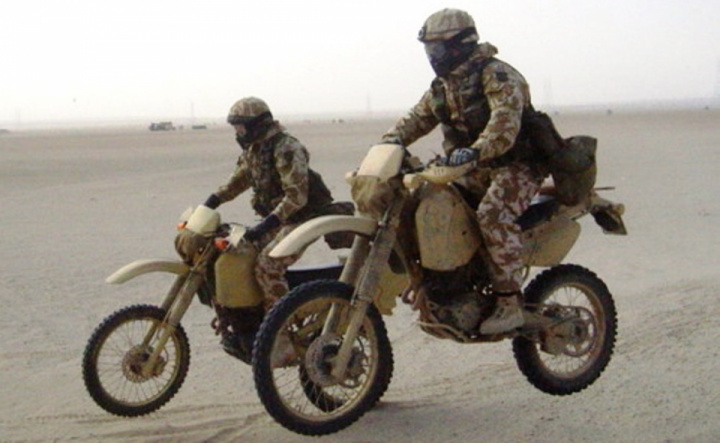 The M1030, M1030B1 and M1030M1 motorcycles are the COTS (Commercial Off the Shelf) Kawasaki KLR 650 modified for military use by Hayes Diversified Technologies. The M1030 and M1030B1 have been procured by the US Army, USMC, and the USAF. The M1030M1 is a program of the USMC. Since 2006, Hayes also produces the M1030M1E specifically designed for the UK and EU NATO countries.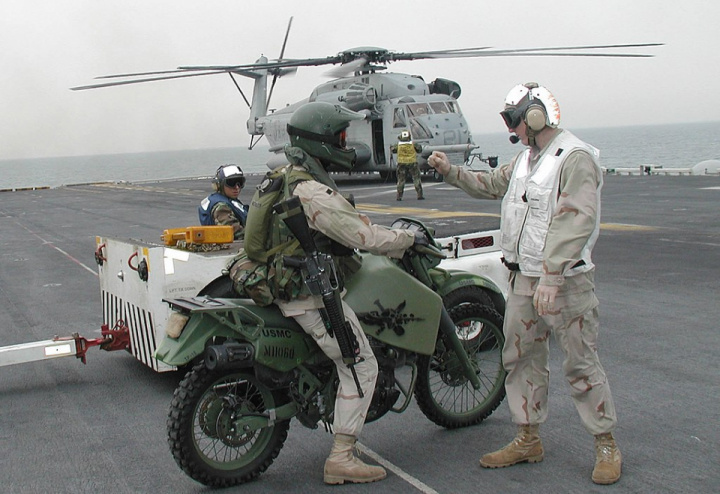 Kawasaki M1030 Military Motorcycles
The 1991 model M1030 replaced the 1984 KLR 250. It is called the "Motorcycle, Military, 2-Wheel, M1030."
The Kawasaki M1030B1 is an upgraded M1030 while the Kawasaki M1030M1 runs on diesel fuel instead of gasoline. The Marine Corps will modify its fleet of M1030 motorcycles to incorporate the M1 multi-fuel engine which will meet the requirement for a single battlefield fuel by 2003. The engine will be capable of burning JP4, JP5, JP8, Kerosene, and diesel fuel. The multi-fuel engine is expected to fulfill all performance and RAM-D related requirements as established by the gasoline powered Kawasaki KLR 650, while delivering approximately 100 miles per gallon.
Credit:olive-drab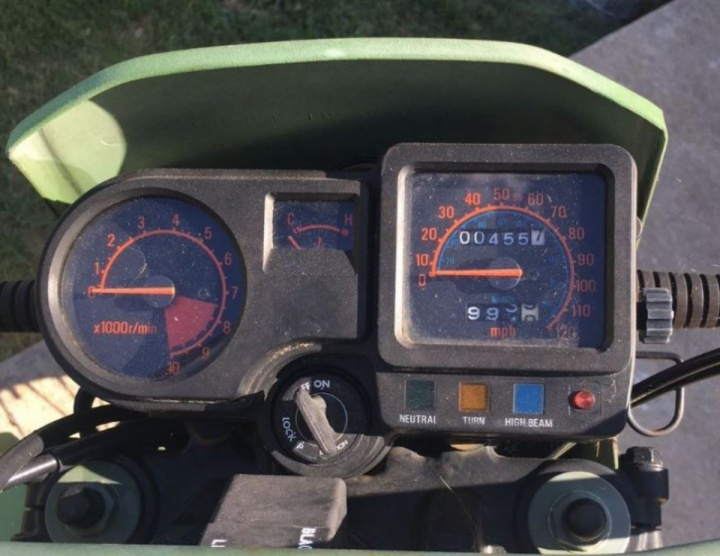 #Kawasaki #M1030 #KLR650