The EICMA show, held annually in Milan around this time of the year, more often than not holds some surprises for motorcycle enthusiasts. For me, one of the biggest revelations was the announcement by carbon wheel specialists BST [Black Stone TEK] of a new product which they have developed. The surprise is that it is not a new state of the art set of wheels, but rather a complete motorcycle and an electric one at that! The bike will be known as the BST HyperTEK.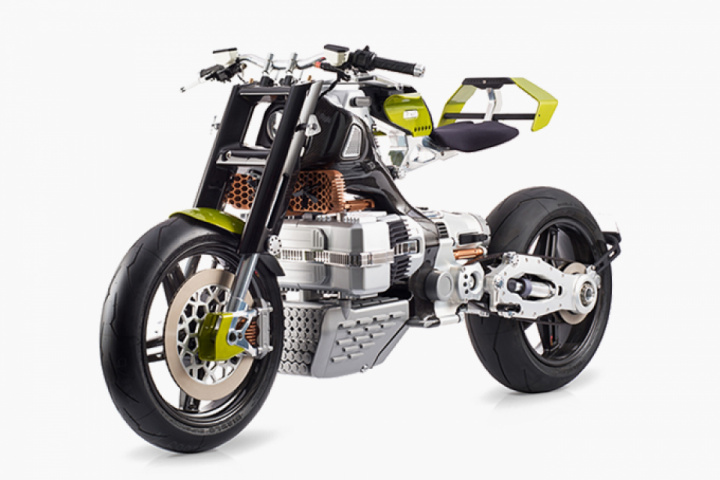 The designer is none other than Pierre Terblanche, yes, he of Ducati fame. Collaborating with BST on the HyperTEK project, Terblanche says, and I quote: "This is the best work I've ever done". That is one hell of a statement from someone who was responsible for styling bikes like the Ducati 999, the HyperMotard and SuperMono. BST's Gary Turner successfully campaigned a SuperMono overseas, which probably played a role in the choice of designer for their new bike.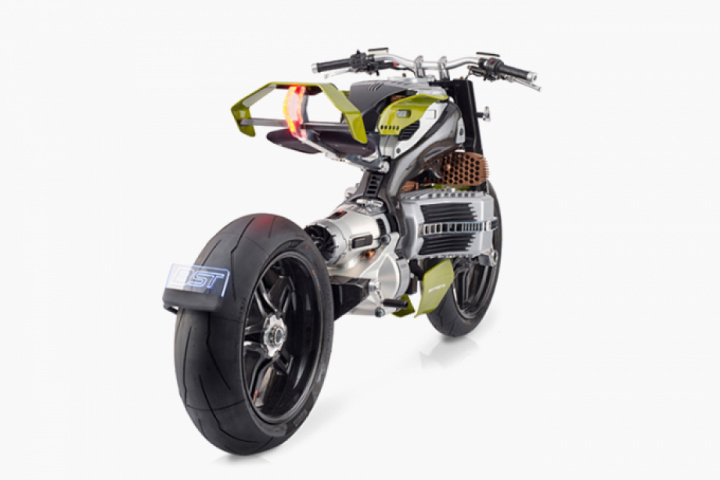 I suppose you only get one chance to make a first impression, which, as far as bikes are concerned, happens when you pull the covers off of it. The styling of the HyperTEK is certainly a show stopper. Yes, beauty is in the eye of the beholder and whilst I wouldn't necessarily call the Terblanche creation beautiful, I would certainly term it spectacular!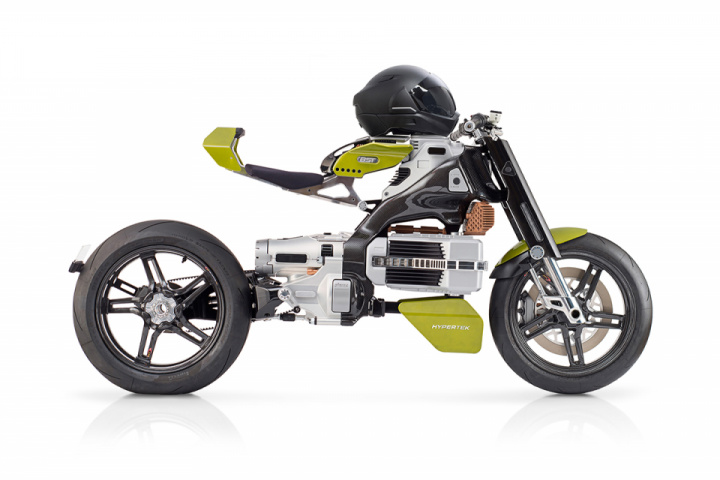 I won't even try to describe what it looks like, just feast your eyes on it. As befits a bike this good looking, the details are amazing. For example, there is no dash, but rather a heads up display helmet from Cross of Japan [whoever they may be].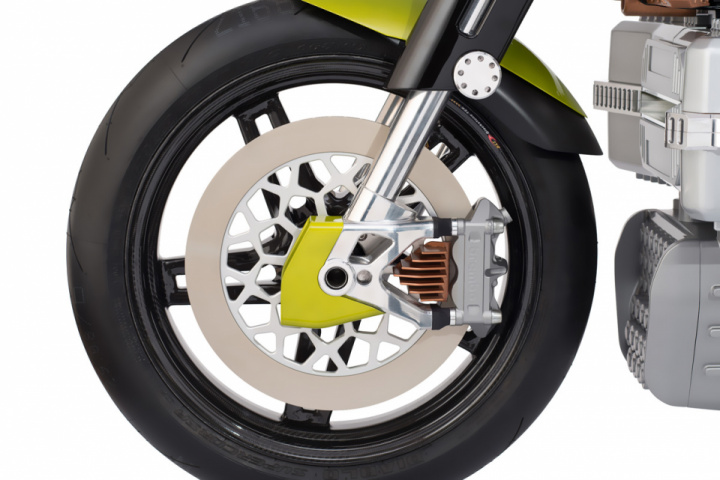 The DHX Hawk electric motor is good for 80 kW but the kicker, literally, is the instantaneous 120 Nm of torque.
Needless to say, given what BST do best, the bike features dollops of carbon fibre which keeps weight down to 205 kg.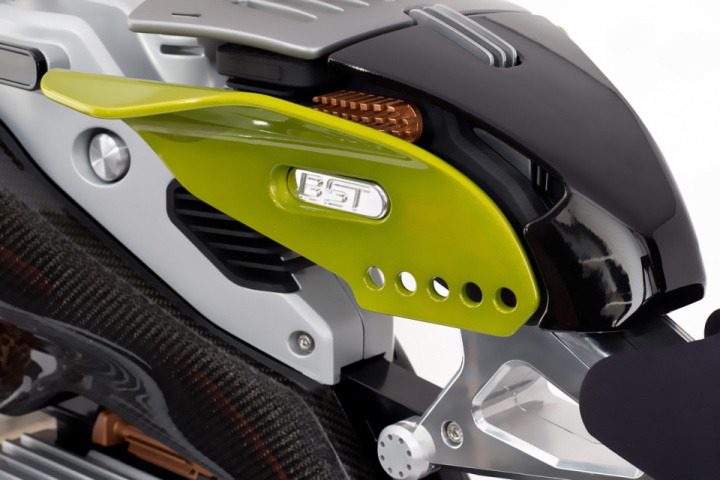 Wheelie control, cruise control and even hill stop are features available to riders of this revolutionary bike. BST plan production to start in around 18 months time and prospective owners, or custodians, in BST speak, will cough [and maybe splutter] around $80,000 to park one of these unique rides in their garage.
Flip a noodle! That is a huge amount of ammo to part with for a bike which, at this stage probably raises more questions than answers. Having said that, it is obviously not meant as a mass-produced piece, but rather something bespoke for a well-heeled few with a seriously futuristic bent. Let's see where this all goes……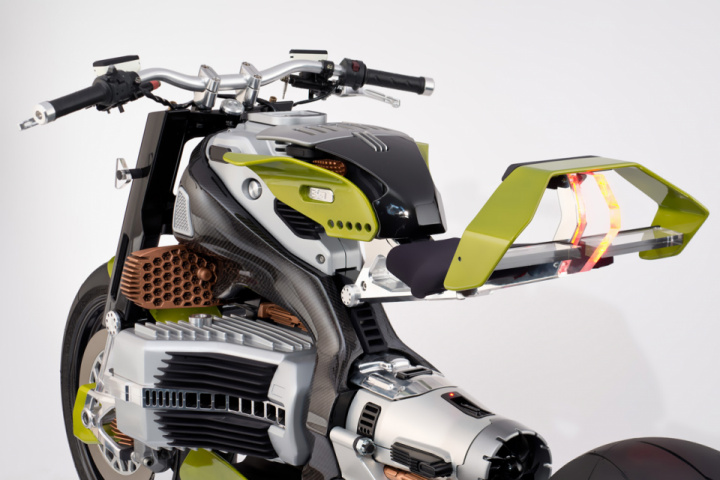 Technical Specification:
Motor: DHX Hawk water-cooled PMS motor
Power: 80kw
Torque: 120nm
Charge: DC/DC quick charge 30min
Distance: 300 km
Clutch: Non slipper/regen clutch
Wheelbase: 1480mm
Wheels: BST Carbon Fibre 17 inch
Wheel travel: Front 130mm – Rear 140mm
Tyres: Front 120/55-17 – Rear 180/60-17
Seat Height : 790/800/820mm adjustable
Weight: 205kg
Frame: Carbon fibre monocoque
Front fork: Carbon fibre integrated structure with down tubes and triple clamps in one piece
Single front disc brake: 330mm aluminium ceramic-infused ventilated disc brake
Rear brake: Combination aluminium sprocket/disc brake (aluminium ceramic-infused ventilated)
Special Features
Instrumentation integrated in Heads Up Display helmet by Cross of Japan
Burnouts and wheelies standard features with Wheelie + Traction Control
Sound: Built-in sound generator
Bike will idle when switched on
Rider can rev when using clutch
Cruise Control + Hill Stop feature
Learn More: Here
Article By Dave Cilliers