Valentino Rossi returned to the saddle of a Formula 1 car for the first time in almost ten years. The last time the Doctor tested the F1 car in 2010.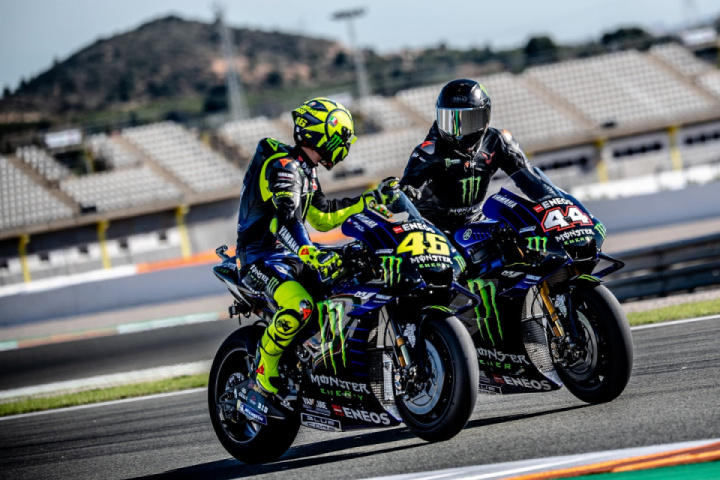 Valentino repeatedly tested F1 cars. There were even rumors in the press about Rossi's possible transition to Formula 1, but this did not happen.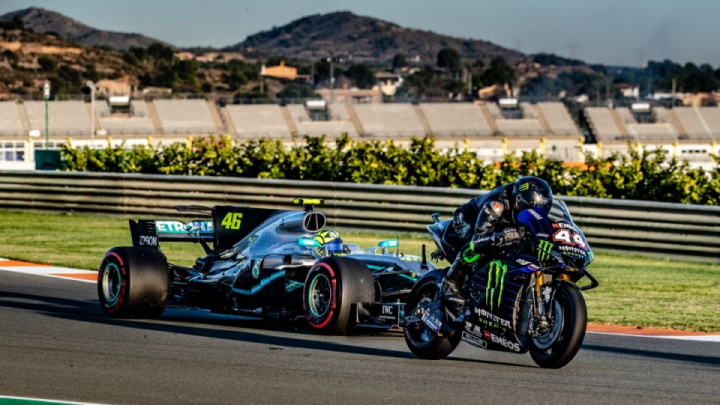 Rossi and Hamilton took part in special trials on Monday. To Valentino Rossi was presented with the 2017 Mercedes champion car, and Lewis was given a Yamaha M1 prototype, which Rossi was racing at the 2019 Valencia Grand Prix. Lap times have not been published, but there is a great photoset. This event is more about emotions and PR than sports.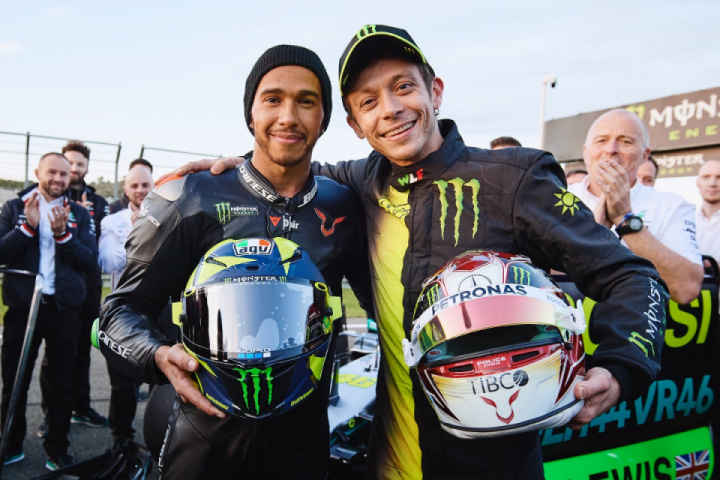 Valentino said: "I used to be a big fan of Lewis, but now I have become an even bigger fan. We spent a fantastic day together when the two top classes of the racing world met for collaboration.
Testing the W08 is a great opportunity for me. I previously tested F1 cars, but since then much has changed. I am impressed with the car and its controls, and I enjoyed working with the Mercedes-AMG Petronas Motorsport team. The guys were very friendly and helped to feel comfortable in the saddle of a car."
Photo:Copyrights 2019 Yamaha Motor Racing Srl