This custom motorcycle here is exactly the quality and finesse that we have come to know and love from Spain's XTR PEPO, however there's a difference. If you have been following Pepo Rossel for the past couple of years then you'd be able to spot the discrepancy immediately. For those who haven't, Pepo's work has been more inclined towards Ducati and BMW custom motorcycles in the past that include gorgeous builds like the FLYING PODENCO, CAFÉ NOIR, A DAKAR-INSPIRED BMW R NINET 'RAID' and RADICAL DUCATI 7 AND A HALF SPORTIVA just to name a few. But before things got too monotonous between Italian L-Twins and German Boxer Twins, XTR's workshop in Spain has already begun to look elsewhere for inspiration and base hardware for their next builds. This time around, the Spanish build has worked his magic around a Suzuki Bandit 600 which he calls 'Grey Flash'.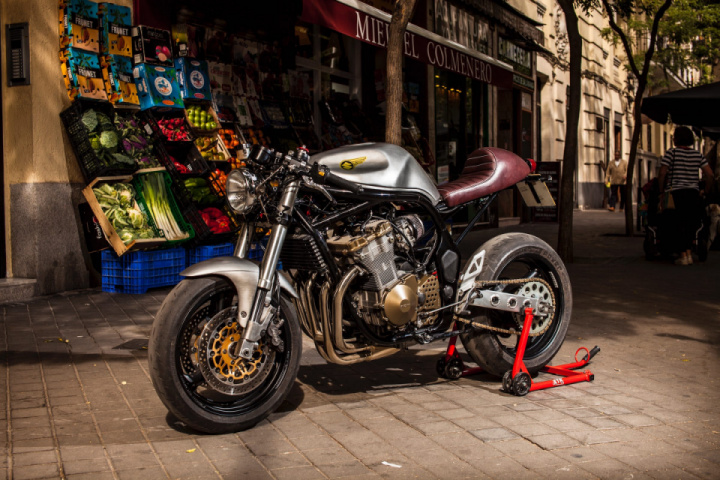 Specifications:
Donor bike : Suzuki Bandit 600'98.
XTR rear subframe.
Suzuki GSXR 750'92 fork and yokes.
Suzuki GSXR 750'92 brake calipers.
NG front brake rotors.
Suzuki GSXR 750'92 front Wheel.
Suzuki GSXR 750'92 front mudguard.
XTR front & light bracket.
MASH front light.
Vicma led blinkers.
Frentubo brake lines.
XTR Foldable and regulable brake and clutch lever.
XTR ergal & clip ons.
T&T & dashboard.
KN air filters.
SPARK megaphone.
Suzuki GSXR750'92 & rear set controls .
Puig ergal footrest.
LIPO battery.
NG rear brake rotor.
Frentubo rear brake line.
Modified Suzuki GSXR 750'92 swingarm
Honda CBR 600 rear schock.
Suzuki GSXR 750'92 & rear Wheel.
Tsubaki gold chain.
XTR solo seat
XTR italian leather upholstery.
XTR rear light and licence plate bracket.
Montesa rear light.
Painting: Pintumoto / Artenruta.
Credit:Columnm.com
More on XTR Pepo: Instagram | Facebook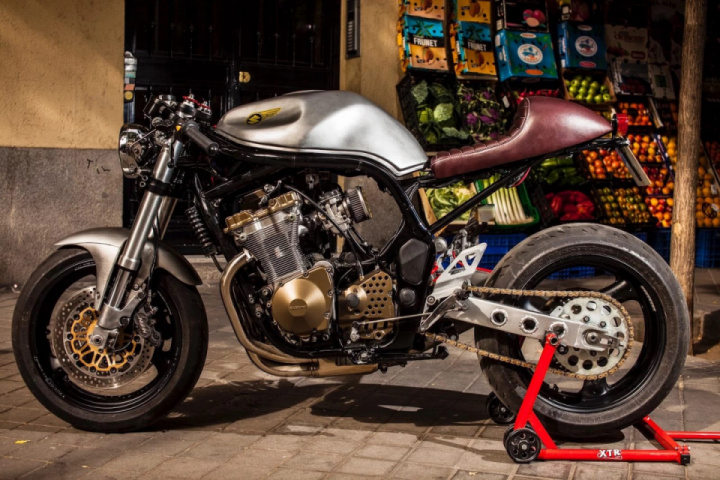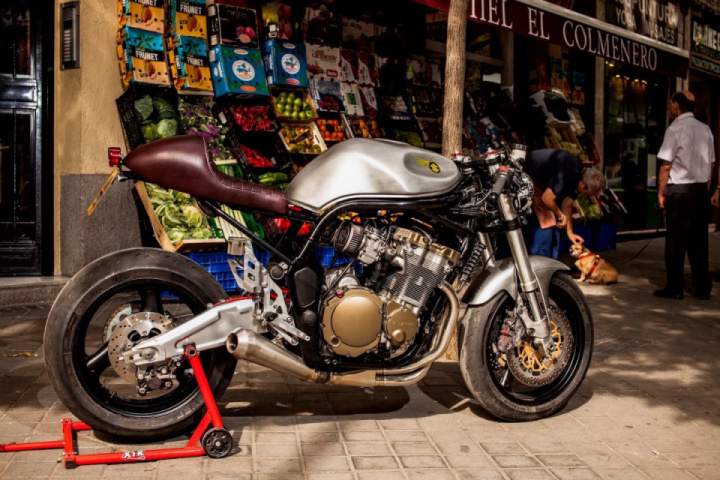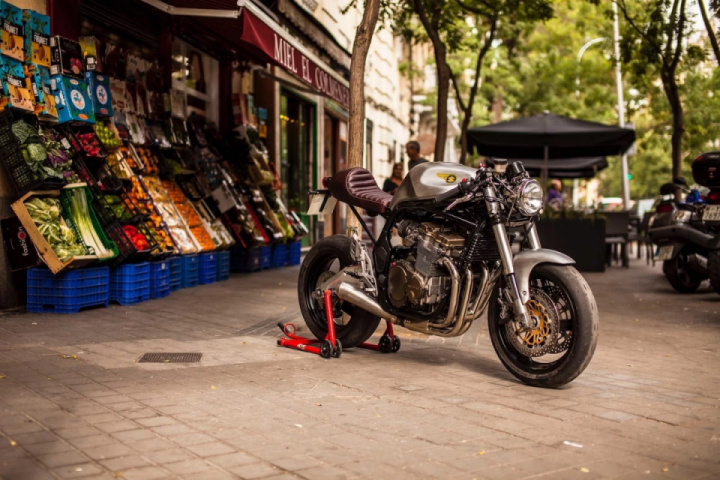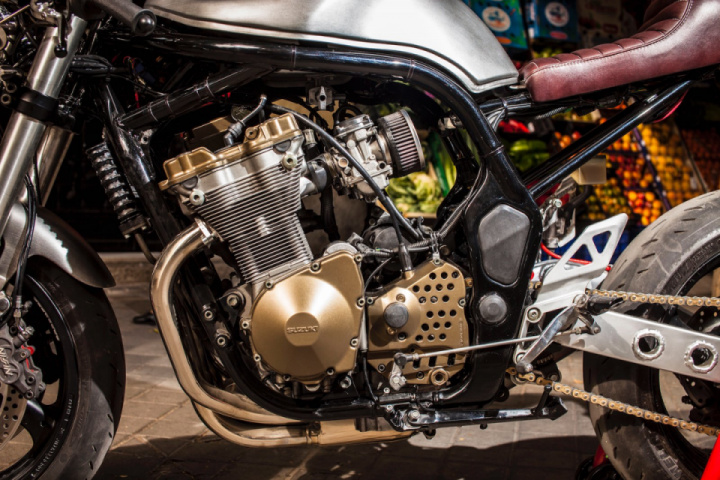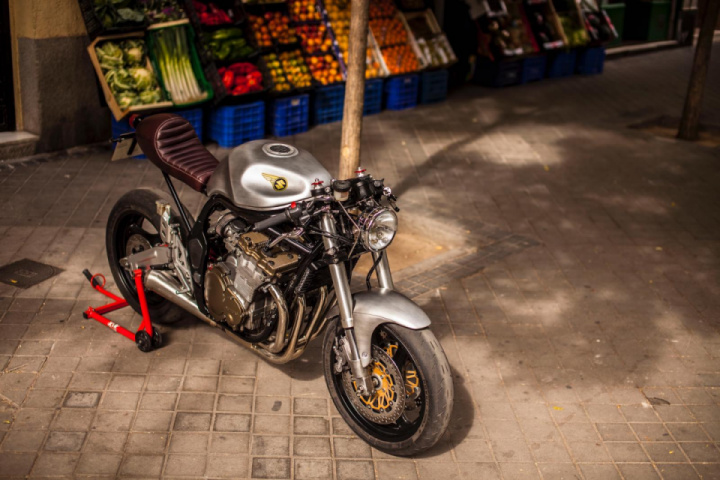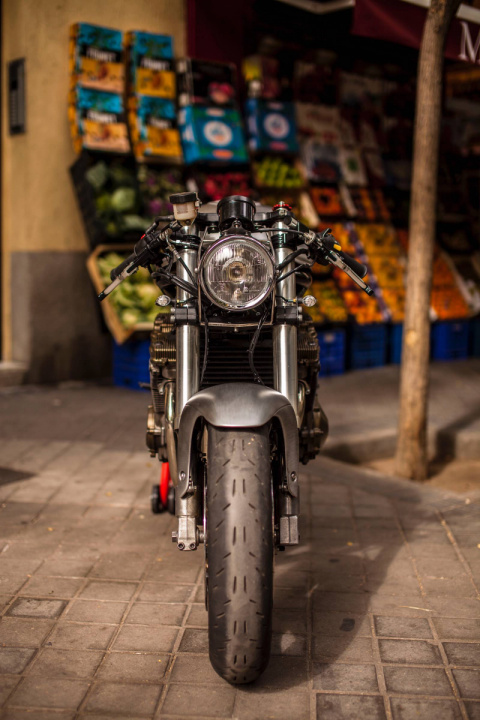 Join the community of motorcycles and people
Moto Riders Universe app is the best way to stay informed about what's going on in the moto community — whether it's finding a good news, planning a local event, or sharing safety tips. There are so many ways our moto-buddies can help you, just use this easy way to connect with them.