Take a very American iron horse, throw in some 1930 French art deco car design and you get the stunning Harley-Davidson Bugatti Type 57SC Atlantic concept bike.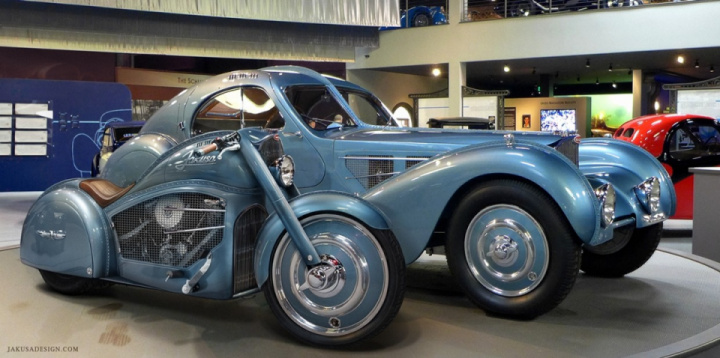 It's the work of Hungarian car and bike designer Tamas Jakus whose Jakusa Design house fuses old-school and futuristic design concepts. The Jakusa Atlantico is modelled on the curvaceous 1936 Bugatti Type 57SC Atlantic of which only four were built. Two remain today. One was sold a few years ago for more than $40 million and the other is in the Ralph Lauren collection. The pre-war roadsters were ahead of their time with a supercharged engine and aerodynamic bodywork. But back to the Harley Atlantico.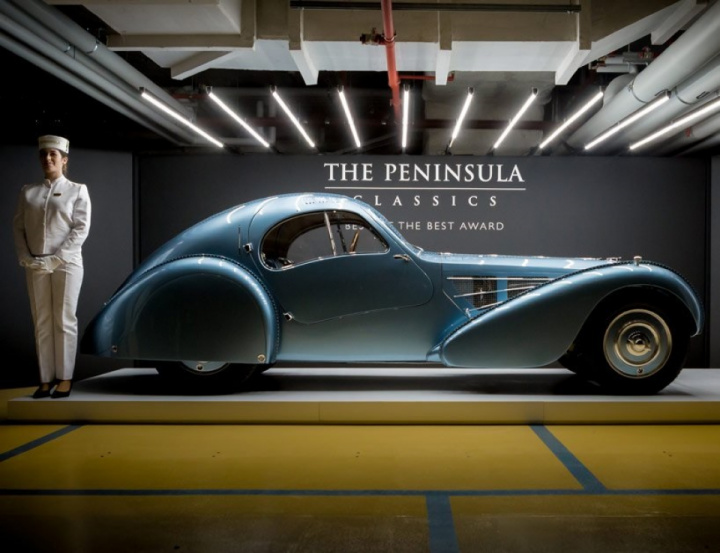 Photo by Cedric CanezzaIt takes a Fat Boy and encases it in aerodynamic bodywork, a grill-covered engine and bold solid wheels. It's an adventurous concept, but like the original Bugatti Type 57SC, it might be a bit ahead of its time, so we don't think Harley is ready just yet to make such a bike.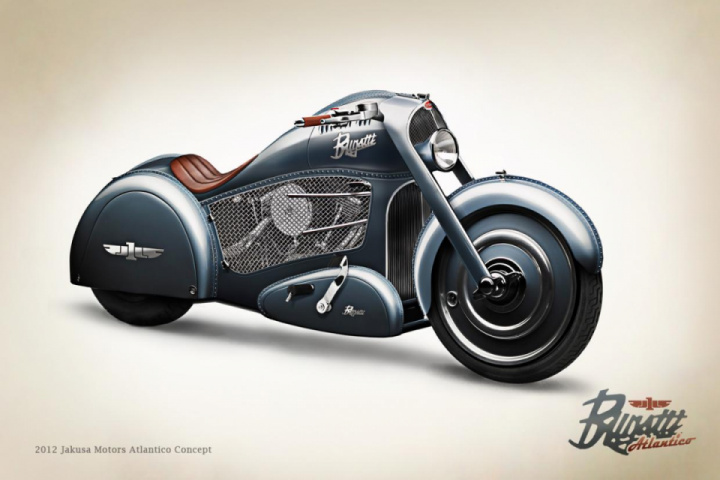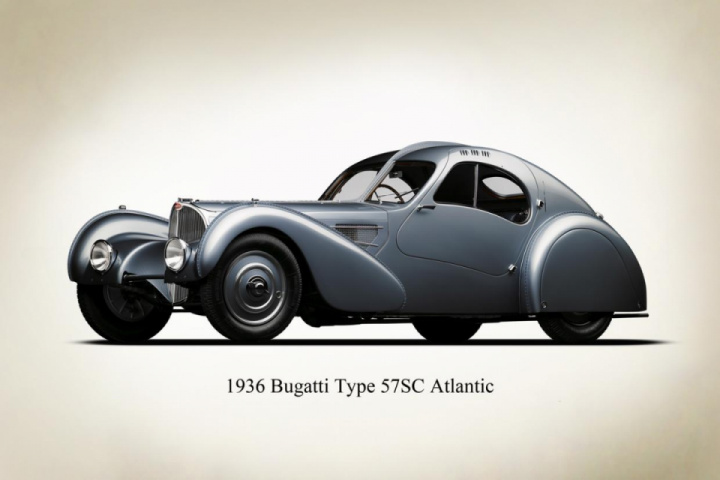 Join the community of motorcycles and people
Moto Riders Universe app is the best way to stay informed about what's going on in the moto community — whether it's finding a good news, planning a local event, or sharing safety tips. There are so many ways our moto-buddies can help you, just use this easy way to connect with them.