Come 2021, Honda will come up with a new Grom and also give it a new engine which will, however, displace the same 125cc that the current model does.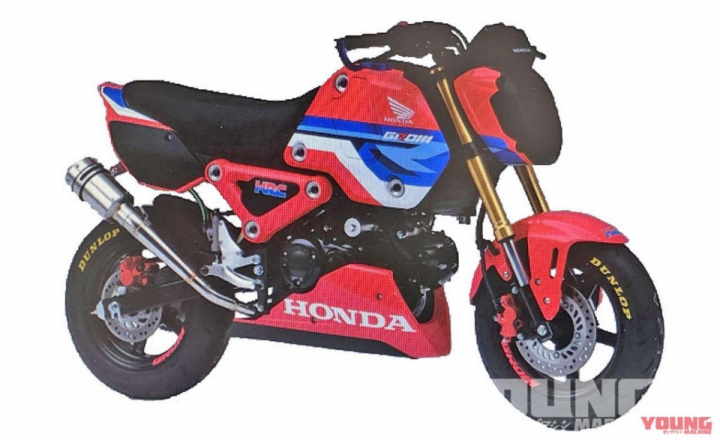 We have only one picture of the new Grom and the model in the image seems to have been altered for racing. But more importantly, it is also not based on the current Grom either.
Looking at the image, we can see that the design of the headlight, front mudguard, fuel tank and side panels, have all changed. Even the rims and the front brake disc is different on the revised bike.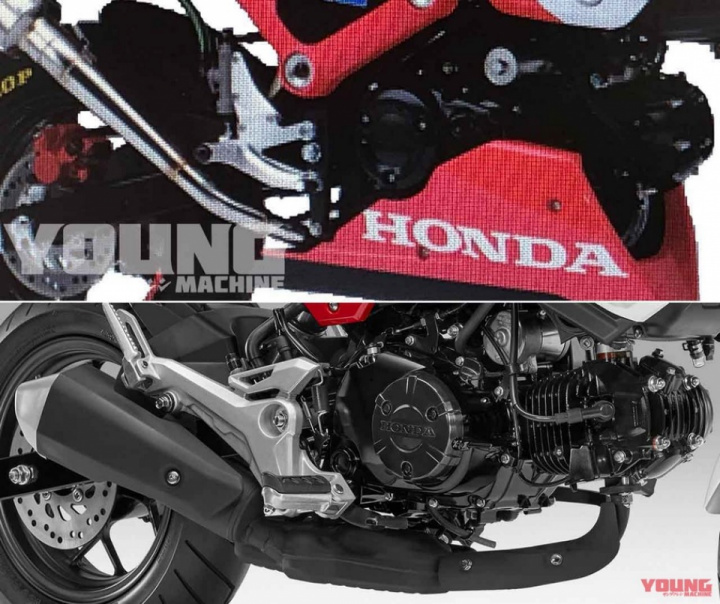 Yes, the seat is flat and not stepped, but this might be for the racing version alone. Overall design harks back slightly to the first generation Grom and is much different to the model on sale at present.
What is even more important with the 2021 Honda Grom is the engine. The manufacturer seems to have reworked the 125cc motor as slight changes can be seen.
For example, the clutch cover does not protrude outside as much as it does on the current model. While the starter motor sits in the same position, the step plate that connects with the swingarm pivot has been changed. But, this could have been made for the racing derivative alone.
If indeed the 2021 Honda Grom engine is new, then the Honda Monkey 125 will also get the revised motor.
An announcement regarding the latest Grom is expected to be made soon by Honda.
Original Source [motorbeam]