If you're looking for a retro-styled ride with modern technology underneath the chromed exterior, Royal Enfield might be able to help. The India-based company has confirmed its Classic 350 roadster is coming to Canada this year.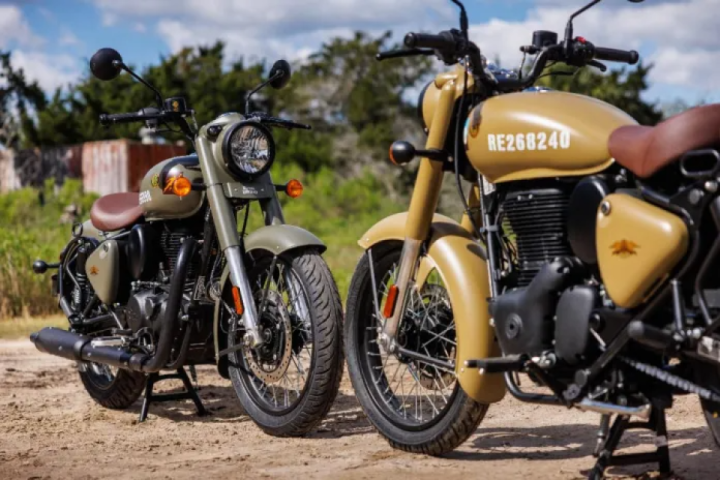 If you didn't read our initial write-up on the Classic 350, or don't remember the gist of it, here are the details.
The Classic 350 is a single-cylinder retro roadster built along the lines of Royal Enfield, with an all-new fuel-injected single replacing the old creaky, dated powerplant. In the initial write-up, we told you "The new air/oil-cooled 349 cc single-cylinder engine is the heart of the Classic 350. It's not a powerhouse, making about 20 horsepower and 20 pound-feet of torque. That's more than enough for the market segment this is targeted at, though. This bike essentially replaces the old air-cooled Classic 350 model, which was pretty much a holdout from the 1960s. With a new fuel-injected engine and updated suspension, it should offer a much more refined experience while still looking like the old machine.
"Dual rear shocks are standard, of course, and it looks like there will be several variants of the bike. Pictures show flashy civilian-style machines, as well as stern military paint jobs, just like Royal Enfield's older Classic series. There are spoked wheels and cast wheels, and what seems to be a wide range of accessories as well, varying from a skid plate to a sari guard.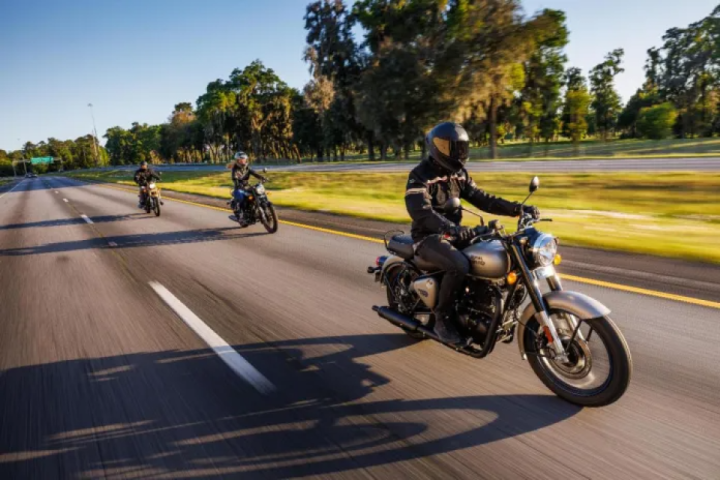 Now, we can also tell you that the Classic 350 has a 19-inch front wheel and 18-inch rear, and comes with dual-channel ABS as standard. & MSRP is around the $6,000 mark (give or take a couple hundred bucks), and unlike the offerings from Japan, Royal Enfield is selling the Classic 350 with a wide variety of paint choices. See Canadian pricing below—we're not sure exactly when to expect all these machines in-country, but we do expect to see them all here in coming months.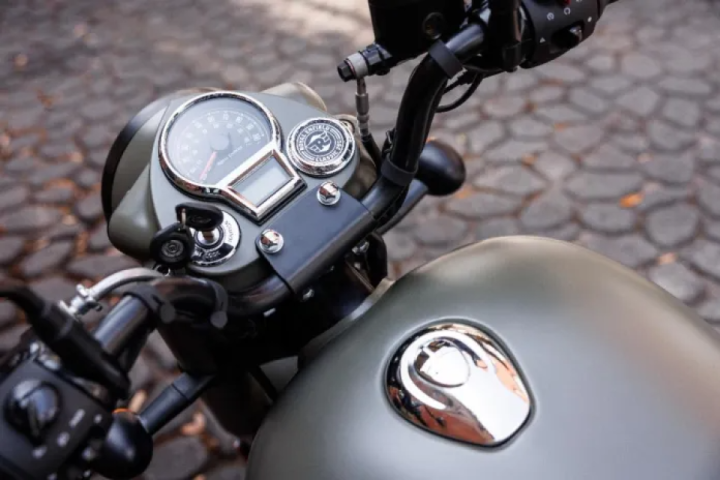 2022 Royal Enfield Classic 350 Canada Pricing:
Halcyon Forest Green& $5,899 (CAD)
Halcyon Black& $5,899
Halcyon Blue& $5,899
Dark Stealth Black& $6,099
Dark Gunmetal Grey& $6,099
Signals Desert Sand& $6,099
Signals Marsh Grey& $6,099
Chrome Red& $6,299
Chrome Brown& $6,299