Harley-Davidson has paused motorcycle production for two weeks, says a bulletin sent to the company's investors. See the important bits of the news release below, with bolded text added for our emphasis:
Statement from Harley-Davidson
MILWAUKEE, May 19, 2022 / Yesterday, Harley-Davidson, Inc. ("Harley-Davidson") (NYSE:HOG) took the decision to suspend all vehicle assembly and shipments (excluding LiveWire) for a two-week period. This decision, taken out of an abundance of caution, is based on information provided by a third-party supplier to Harley-Davidson late on Tuesday (5/17) concerning a regulatory compliance matter relating to the supplier's component part.
That's really all there is to the release, but the mainstream news media has several additional details. Reuters says it's the plants in Menomonee Falls, Wisconsin, and York, Pennsylvania that are shut down. American news outlets report that LiveWire electric motorcycle production will continue, but all other bike manufacturing will close down in those plants, and motorcycles will not be shipped for the next two weeks.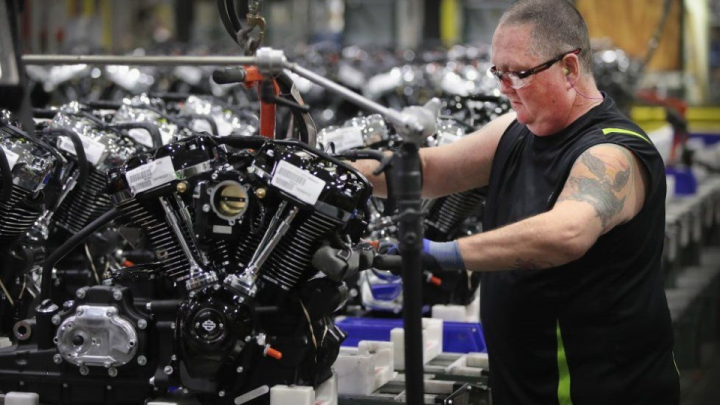 There is no word on how many employees are affected by this issue, and no word on whether overseas Harley-Davidson factories will be affected. In fact, there's really no information out there at all—Harley-Davidson's release doesn't say what component is causing what problem. A few weeks back, Harley-Davidson did say it was affected by the ongoing semiconductor shortage, same as other vehicle manufacturers, but the problem here does not seem to be a component shortage—note the release's mention of regulatory compliance concerns.
If more information on this issue comes to light, we will share as it's announced.