Dainese continues to expand its line of airbag protection with the launch of the new Smart Jacket LS Sport, packing the company's proprietary D-air technology.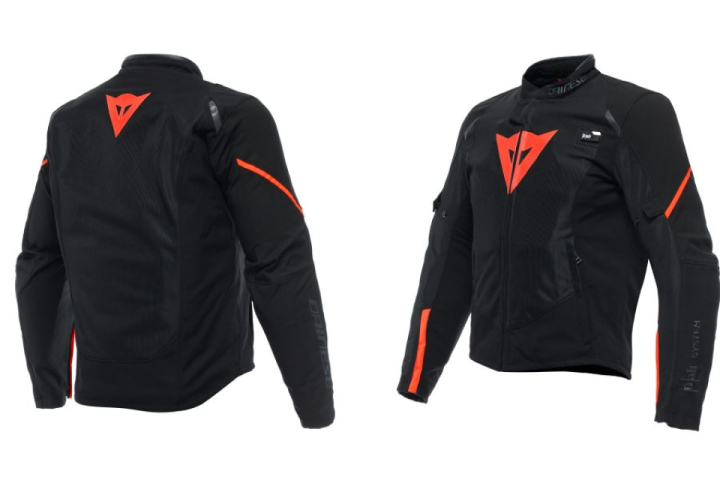 In the past, airbag jackets were a complicated track-only sort of thing, but the tech has been trickling down to the street level for a while now—but even still, most airbag gear was designed for serious work. In the case of the Smart Jacket LS Sport, Dainese says it is "Built for the everyday rider," and is a standalone sport riding jacket. The marketing sounds as if Dainese wants us to see this as a more approachable entry into its technology, for riders who don't necessarily want to look or act like Ricky Racer.
What sort of tech is packed in? As per the press release:
D-air is the pinnacle of safety in motorcycle protective garments and the same patented technology used by MotoGP champions. The D-air airbag integrates proprietary internal microfilaments, that when the system activates, control air to create a hard-like shield, activating in a fraction of the time, less than it takes to blink an eye. D-air is the only airbag compliant to certification both on the chest and on the back , providing the equivalent protection to 8 chest protectors and 7 back protectors, without the restrictions of traditional hard shells.

The Smart Jacket LS Sport combines the versatility and performance of a Dainese sports jacket with the intelligence and superior protection of the Dainese D-air® airbag system. Heavy duty mesh material for ventilation to achieve maximum airflow while Mugello fabric offers durability, added breathability and stretches for a superb fit. Mugello is a high abrasion-resistant stretch textile made from Micro Nylon and Elastomer with a nanotechnology finish.
There's also Level 2 protection in elbows and shoulders, offering high-level protection in a jacket that's still lightweight and versatile. The algorithm that powers the onboard electronics which auto-inflate the jacket can even realize the difference between a low-side and high-side crash; the jacket's battery will last 26 hours.
Asking price from Dainese is $900 USD, and the new jacket is available at dealerships or through Revzilla. Find more photos at details at the Dainese website.
Sourse: advrider