Continuing to expand their lineup of technical riding gear, Dainese has announced they are bringing their newest D-air product to North America called the Stelvio. The waterproof riding jacket features the brand's advanced D-air airbag system, offering comprehensive upper body protection in all weather conditions.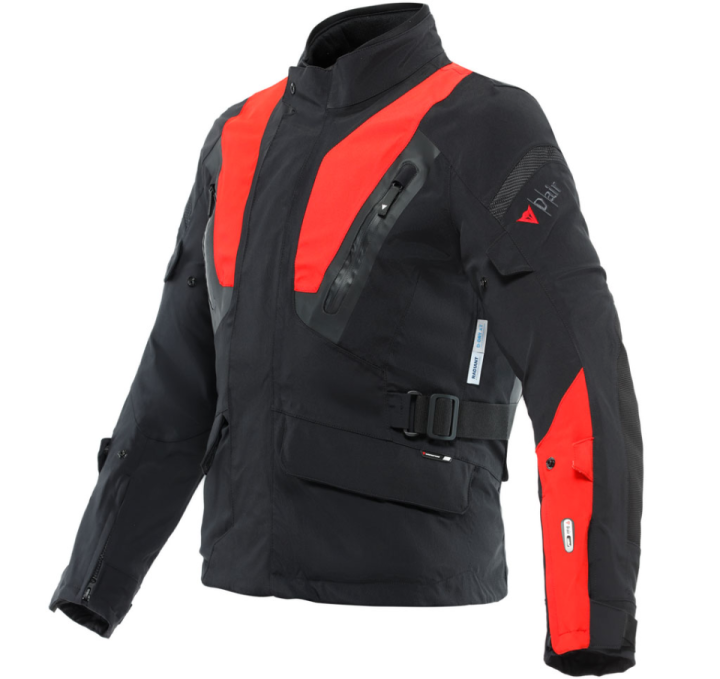 Developed as a standalone jacket that requires no connection to the motorcycle, the Stelvio's built-in airbag system is the same patented technology used by top MotoGP riders but designed to meet the specific needs of touring riders and daily commuters. The D-air technology integrates proprietary internal microfilaments that when activated, control air to create a hardline shield in a fraction of a second, less than the blink of an eye.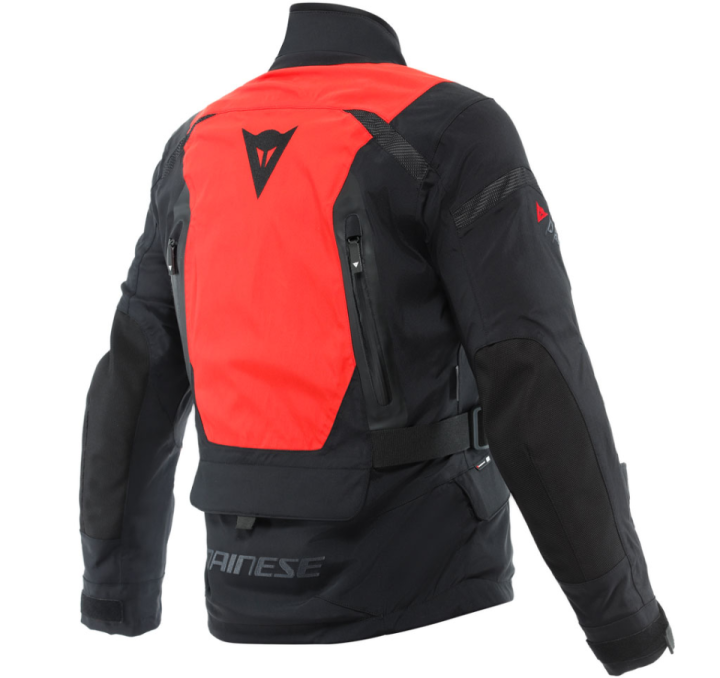 The algorithm analyzes data from the sensors 1,000 times per second and accurately detects when to deploy the airbag ahead of dangerous situations like a lowside, highside, and vehicle or object collisions. Crashes are detected even when stopped, for example in a rear-end collision at a stop light. According to Dainese, D-air is the only airbag compliant with certification both on the chest and on the back, providing the equivalent protection to 8 chest protectors and 7 back protectors, without the restrictions of traditional hardshells.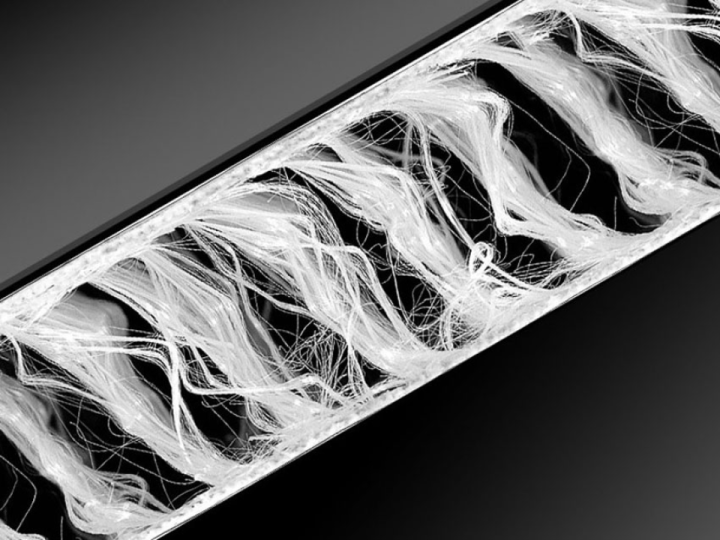 The Stelvio motorcycle jacket is designed to not only be waterproof but also breathable due to its four-way stretch D-Dry XT membrane that offers optimal freedom of movement and comfort. To ensure a perfect fit, the jacket has an internal lumbar elastic band for adjustment at the waist, and further adjustments are possible using the buckles on the hips, the velcro on the wrists, and the snap buttons on the arms. Additionally, there are air vents with waterproof zipper closures on both the front and back of the jacket to increase ventilation on hotter days.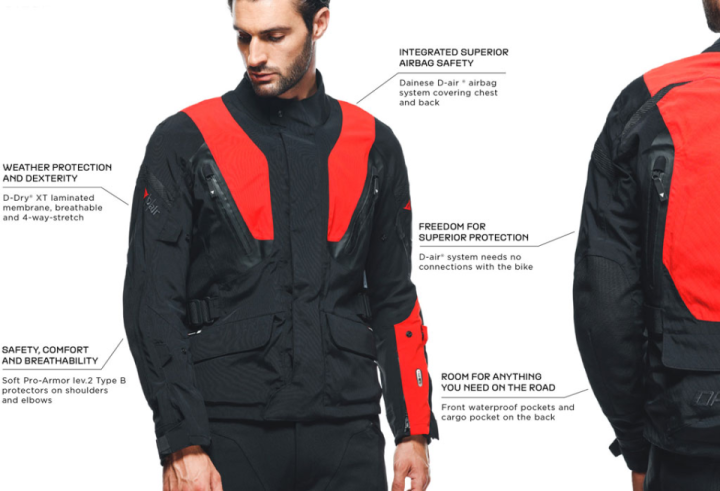 For added protection, the Stelvio is equipped with Pro-Armor 2.0 protectors on the shoulders and elbows, which are designed to offer maximum comfort with reduced weight and flexibility, high levels of ventilation, and are EN 1621.1-certified level 2 protection.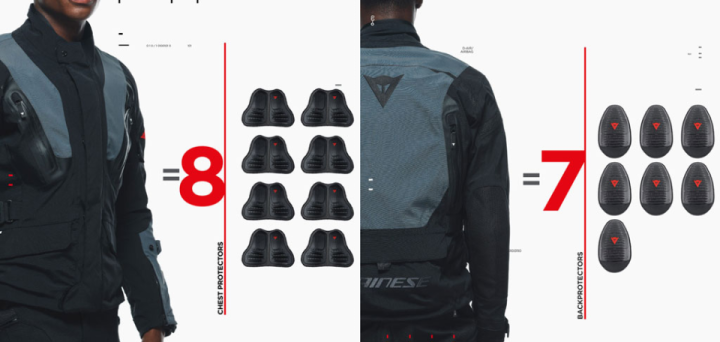 The Stelvio D-Air D-Dry XT jacket& is available now with an MSRP of $1,599.95 USD. For more information go to dainese.com
Features
D-Dry XT & D-Stone fabric
2 external waterproof pockets
Pocket for G1 and G2 back protection
Adjustable waistband and wrist zip closure
Pro-Armor Lev. 2 Type B protectors on elbow and shoulders
D-air airbag system with 26hr battery life
Airbag chest protection meets or exceeds CE Level 2 for airbags, transmitted force is <2.5kN
Airbag back protection meets or exceeds CE Level 1 for airbags, transmitted force is <4.5kN