A few months back we reported that Backcountry Discovery Routes had plans to develop a series of shorter routes called BDR-X, in order to expand riding options beyond the classic BDRs. These shorter tracks are designed to take only a few days to complete, and conveniently loop riders back to where they started the route.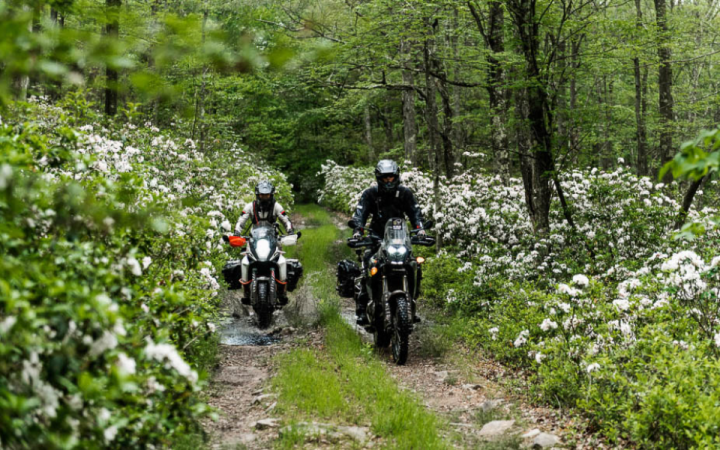 The first in the series was the 'Red Desert' (released back in June) and now the organization is ready to take this new concept to Pennsylvania with the soon-to-be-released 'PA Wilds' BDR-X route. To prepare for the upcoming launch at the end of this month, BDR has posted a video trailer and is giving a sneak peek of what riders can experience while exploring the new tracks in the beautiful Keystone State.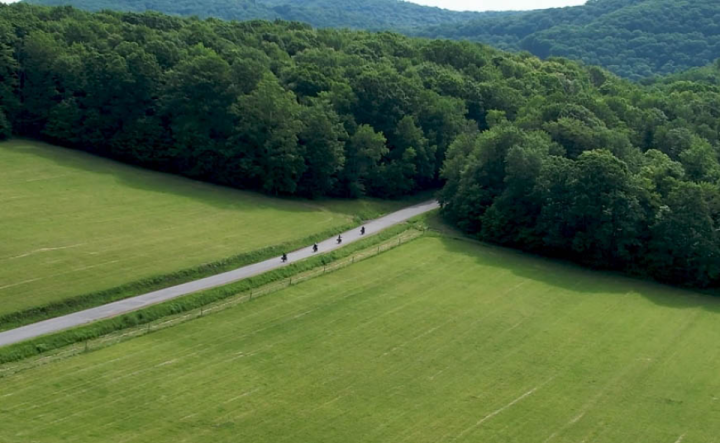 The new PA Wilds BDR-X is an extension loop off the Mid Atlantic BDR in Pennsylvania, with a few more optional advanced sections for those looking for a challenge. The route starts in New Columbia and will cover over 500 miles through Pennsylvania State Forests and bucolic farming landscapes. Most of the riding is on dirt and gravel tracks mixed with short pavement stints at the start, in between the forests, and at the end of each section.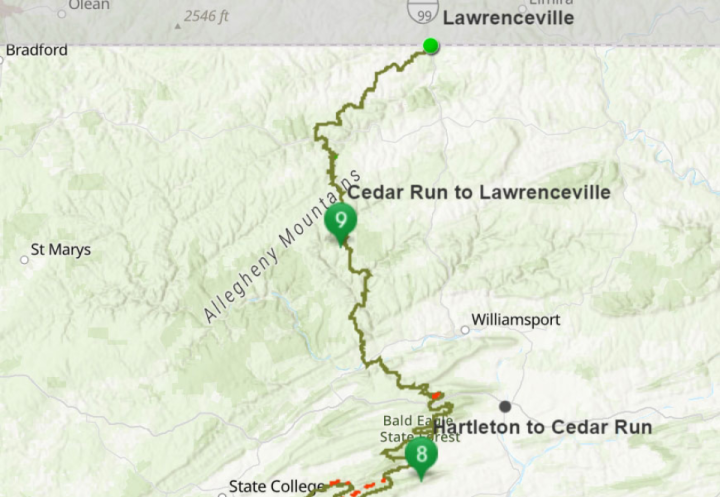 "The route is designed in 4 sections with convenient places to eat, camp or lodge overnight at the end of each section.The beauty of being a loop route is that riders can start and finish from any point along the route," states the BDR.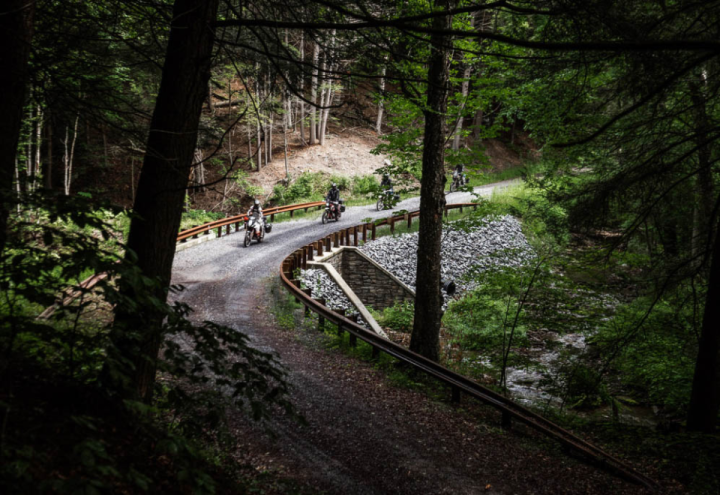 The new PA Wilds BDR-X will be released this August 31st, along with an interactive map, free GPS tracks, a short documentary film, a printable map, travel resources, and FAQs. Ride it in combination with the MABDR or just ride the "X" and get your BDR fix over a long weekend.
Photography courtesy of Backcountry Discovery Routes.
Credit: advpulse
#Travel #Adventure #Enduro #Offroad