The GasGas RX 450F Replica has broken cover, and it's almost exactly what we expected: An over-the-counter rally raid racebike. However, at this point, we have not heard about North American availability, and we haven't seen any indication the machine will be street-legal.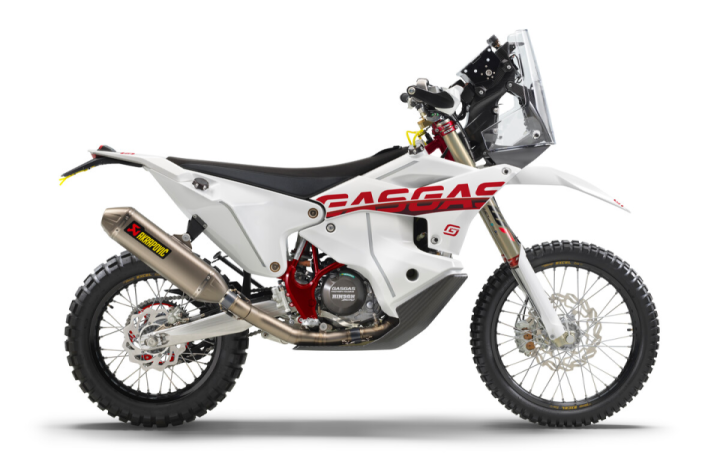 Back in August, we had our first hint that this machine was coming thanks to a leak from German regulators. The good guys at& Motorcycle.com& told us "The German type approval document doesn't provide many details about the RC 450F Replica, except that it is powered by a 449cc engine, has a single seat and is classified as an enduro motorcycle." Now, we have a data dump from GasGas itself, with a components list:
Super-light carbon fiber navigation tower
WP XPLOR PRO 7548 front fork
WP XPLOR PRO 7750 rear shock
Red anodized X-TRIG triple clamps
Red Supersprox Stealth rear sprocket
Neken handlebars
Akrapovic exhaust
Oversize Brembo brakes
GASGAS branded Hinson clutch cover
Continental TKC 80 tires
Black anodized EXCEL rims
Optional sticker kit
As for the engine, GasGas says it's based on the single-cylinder from the MC450F motocross bike, but reprogrammed "to deliver usable power tailored specifically for rally racing." The gearbox and clutch are also strengthened, the cylinder head is overhauled to suit the needs of rally racing, and con-rod and piston are changed out for units from Pankl.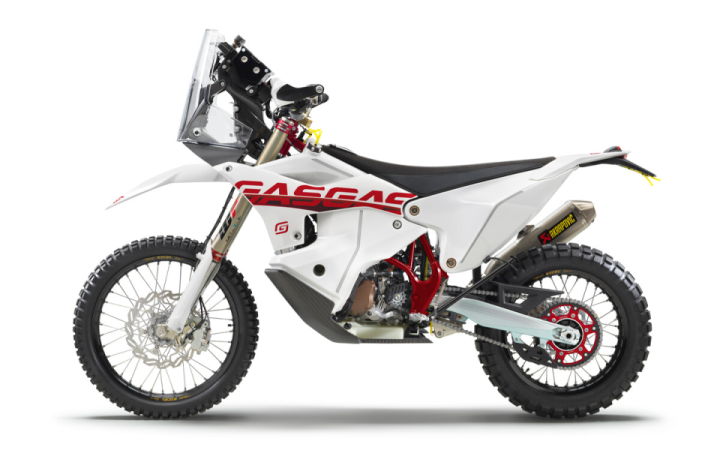 How close is this bike to the one Sam Sutherland used to race Dakar in 2022? The presser says:
"Each one is carefully assembled with many of the very same high-performance components that can be found on Sam's Dakar-winning machine. This is way more than just an imitation model, the RX 450F Replica is as close as it gets to the real deal and it's available now, worldwide… "
It does suggest this bike is a good fit for racers who want to buy an over-the-counter bike for rally raid—but if you want one, talk to your dealer fast, as GasGas expect them to sell quickly.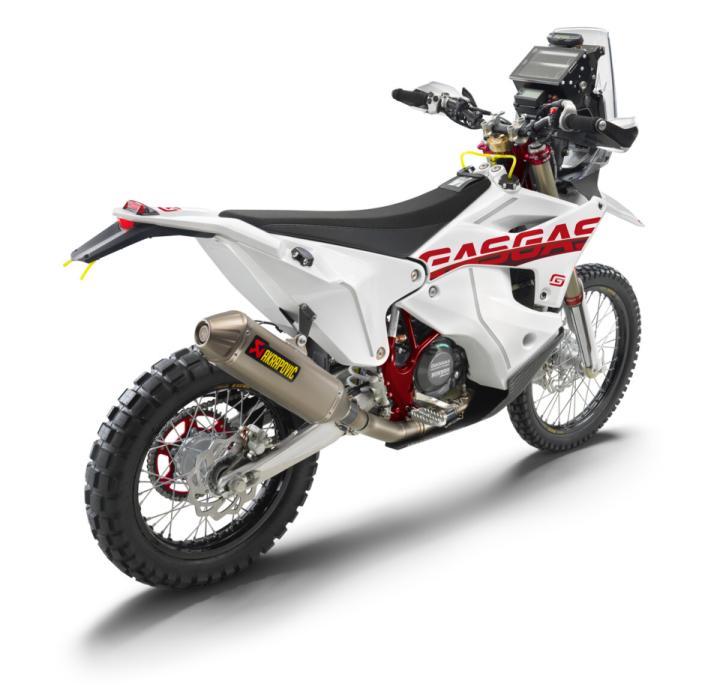 So what about North American availability? We have not seen any indication these bikes are headed here for this season, although GasGas certainly appears to be increasing its presence in the US and Canada. Whether KTM/Husky are trying to avoid flooding the market, or there's a conscious decision to not bring the larger machines here (the 700 is still not confirmed), who knows. Nobody's told us yet, but we do expect these bikes to show up eventually.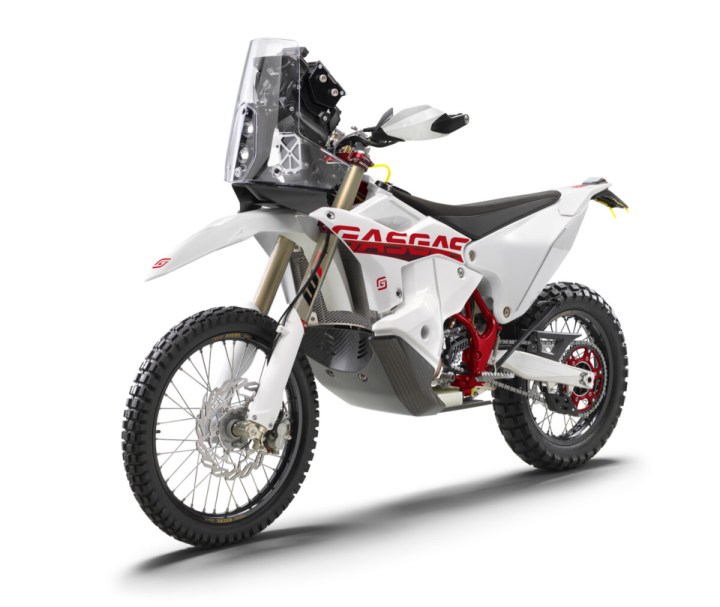 When they do arrive, we also don't expect to come with blinkers and light kit, although it's almost a certainty that enterprising owners will jump through the DOT hoops to get individual units on the street.
Credit: advrider