The confirmation comes from vehicle identification number (VIN) decoder information submitted to the U.S. by KTM. The VIN decoder was recently amended on Feb. 16, with a cover letter noting the only changes were to add the "GG ES 700" and "GG SM 700" for 2022 and 2023, with both models marked specifically as being street legal. The decoder includes the two new bikes with models dating back several years from KTM, and its sister brands GasGas (labeled in the document as "GG"), Husqvarna ("HQV") and the shuttered Husaberg (HSB).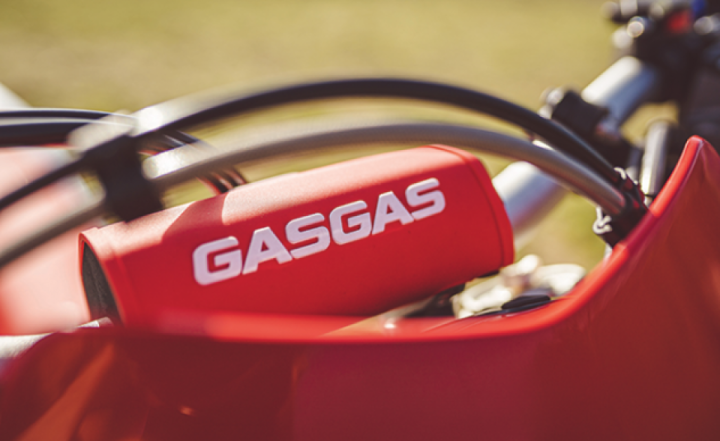 While GasGas getting into streetbikes is a big shift, the choice of its first two models should come as no surprise. Since GasGas became part of the Pierer Mobility family in 2019, the brand has adopted technology from KTM and Husqvarna, with only its trial bikes retaining its pre-Pierer Mobility tech.
The ES 700 will share much in common with the KTM 690 Enduro R and the Husqvarna 701 Enduro. Likewise, the GasGas SM 700 will similar to the KTM 690 SMC R and Husqvarna 701 Supermoto.
How much the red bikes will differ from their cousins remains to be seen. The three brands share common platforms, but the models receive some changes to differentiate from each other. The 690 SMC R, for example, has a larger fuel tank, a taller seat height and a longer wheelbase than the 701 Supermoto. It also comes standard with Bridgestone Battlax Hypersport tires while the Husqvarna model comes with Continental ContiAttack SM EVO tires.
The VIN decoder only covers models intended for the U.S., but we can confirm that the GasGas ES 700 and SM 700 will also be sold in other markets. A dealer in Ukraine has already listed the two new models for sale. Pierer Mobility probably won't be happy about that, but the dealer probably has more important things to worry about right now…