"What an awesome year!" Vance & Hines Team Manager Craig Koontz enthusiastically summed up the 2022 Progressive American Flat Track series with good reason. Jesse Janisch, aboard his Harley-Davidson XG750R, cinched the& Mission Production Twins championship in mid-October at Volusia Speedway Park in Barberville, Florida. Janisch was quick to thank mechanic Josh Sutter and crew chief Steve Polk.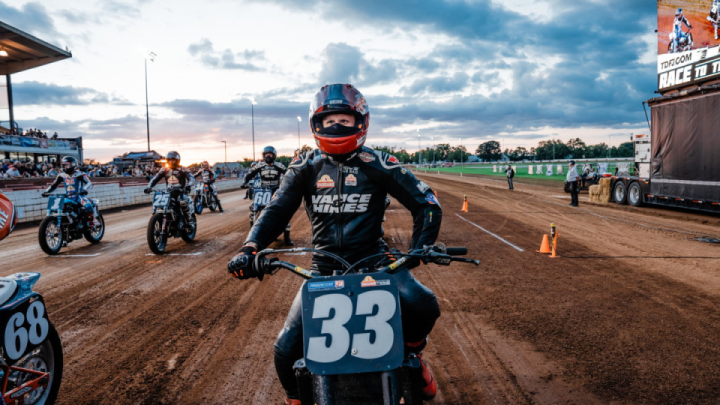 Koontz further extolled Janisch's virtues, "He trusts us to give him a fast bike and he goes out and does great things with it." Sweetening the pot, Harley-Davidson also won the AFT Manufacturer's Championship with riders (Roof Systems Racing) and Michael Rush (Hellipower Racing/Las Vegas Harley-Davidson) adding to the points standings, edging out Yamaha by a slim, but deciding margin.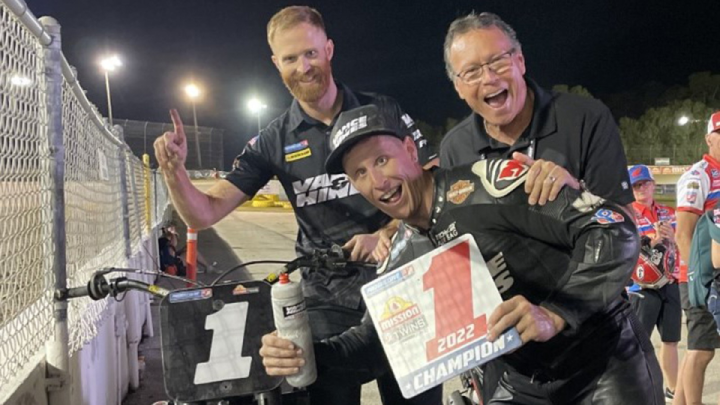 Harley-Davidson has been on a winning streak this year. The AFT championship finishes coming on the heels of& Kyle Wyman's win at MotoAmerica Mission King of the Baggers the month before. Janisch reflected on the season,& "I am very happy to win this title for Vance & Hines and Harley-Davidson." He continued, acknowledging all the hard work that went into preparing his XG750R.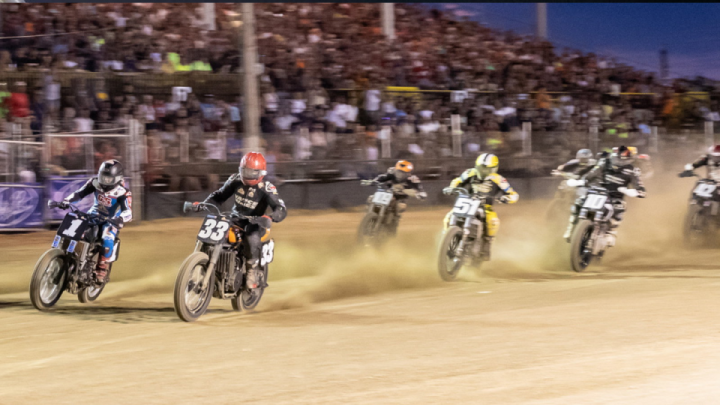 Janisch stated, "My Harley-Davidson was fast right off the truck in the first race. I don't think we even started making adjustments to the bike until mid-season."& Janisch is something of a newcomer to the& Vance & Hines team. He was invited to join in 2021 for the last six races of the season after rider Dalton Gauthier was injured.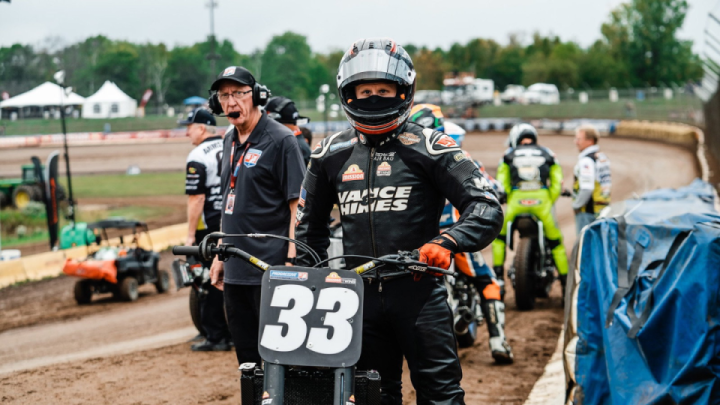 After his induction, Wisconsin-born Janisch proceeded to score five top-four finishes, including a win at the Charlotte Half-Mile. His efforts earned him a full-time seat with Vance & Hines in 2022. As a racer, Janisch has been grinding his way to the top ever since he began racing at age four. In 2003, at sixteen, he became an AMA Pro rider.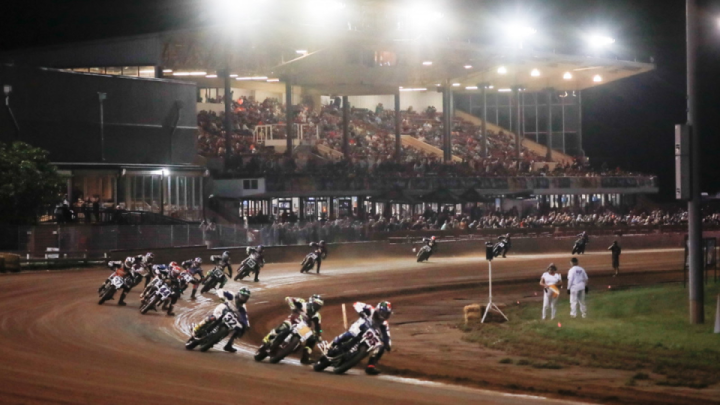 Janisch spent the early part of his career bouncing between flat track, motocross, supermoto, and road racing. With credible race results, he contemplated a full-season dirt track campaign in 2011 but switched paths taking a four-year personal hiatus. By 2015, he had bought a house and was working full-time& as a supervisor at Kraft, overseeing the production of Philadelphia Cream Cheese.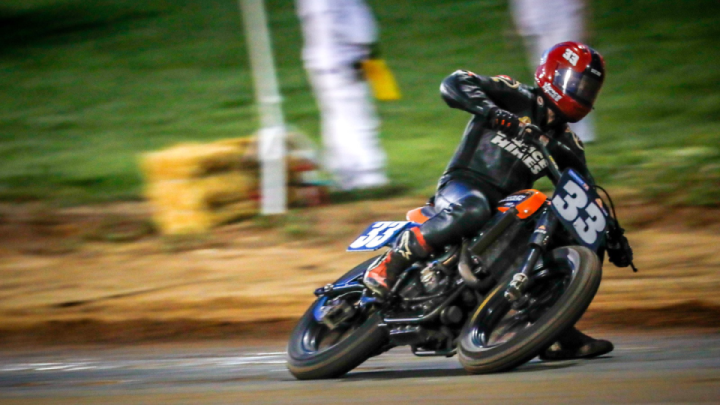 Janisch never fully abandoned racing and kept dabbling in flat track thanks to fellow Wisconsinite,& Morgen Mischler—who now rides AFT professionally with Turner Racing American Honda. Janisch reflected on his time away from racing,& "It had been a couple of years, and it allowed me to rediscover my love of flat track. I started really enjoying it and having fun."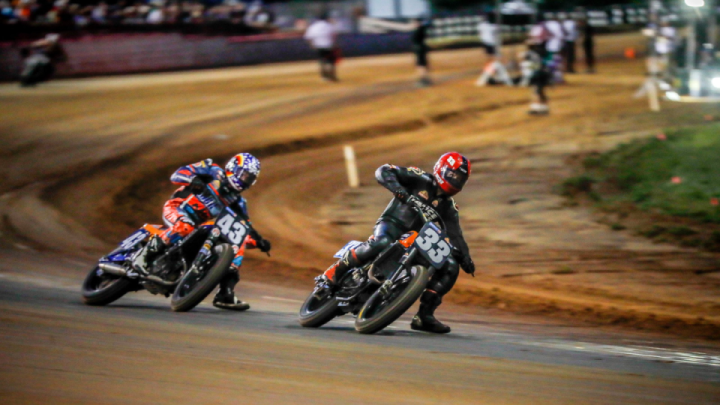 With the help of his fiancé Renee Drabek, Janisch turned pro in 2018.& With momentum on his side, he finally managed to compete in a full professional race season, something he had never done despite decades of racing experience. His 2022 championship marks the end of an era in AFT racing as the SuperTwins and Production Twins classes are set to merge in 2023.
Credit: hdforums, Photos courtesy of& AFT