It's called Bultracker 47 for reasons that were not properly explained, except for the fact the owner of the ride wanted it named so. They also wanted a Sportster conversion that was inspired by the Soulbreaker, without necessarily copying what was done to that particular two-wheeler. If you ask us, safe for the color scheme and some other details, the two are however pretty much similar.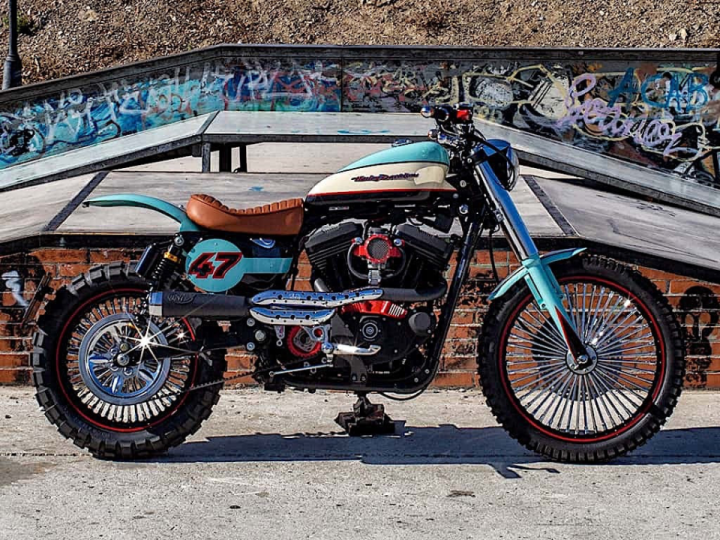 Shown for the first time back in 2019, the Bultracker 47 is also based on a Sportster, originally produced in 2005, and it too went down the scrambler path, but blended that a bit with street tracker looks and abilities. The color scheme chosen, a combination of cream and blue with brown (the seat) and red (number 47 written on the sides) as highlights, makes it look fresher than most of the custom Harleys we deal with here. And the hues are not inspired by surfers and beaches, as you might be inclined to believe, but by the colors used on most classic Harleys. At least, that's what Lord Drake says.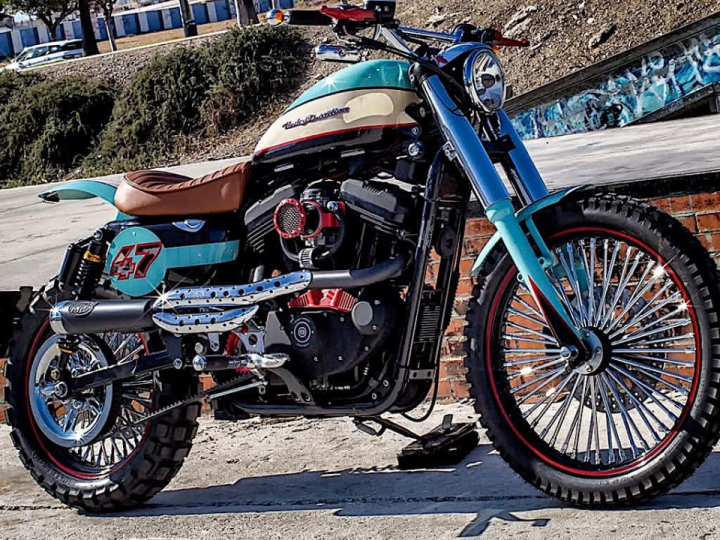 The convoluted, Continental tires wrapped around the multi-spoke wheels leave no room for questioning what kind of soil this thing is supposed to ride over. So do the modified front fork with top covers, and the air suspension that was installed on the ride.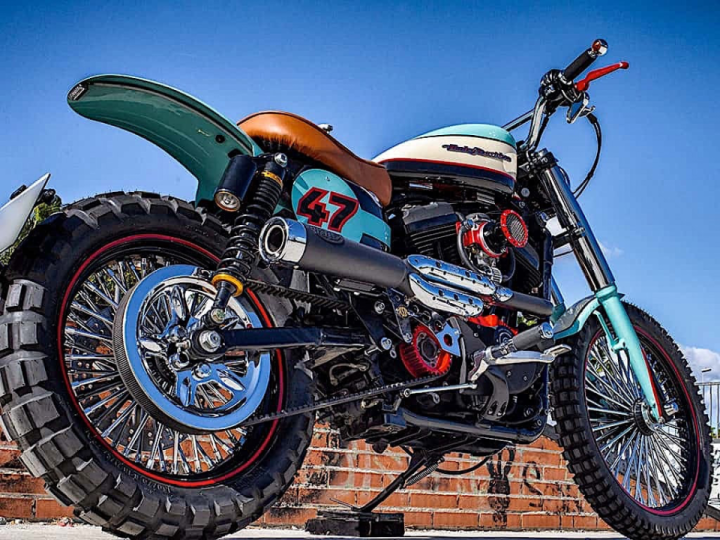 Visually, the Bultracker 47 is but a hint to its former self, with pretty much all body parts modified in some way. The front fender is shorter than stock and installed closer to the frame, while at the back we're dealing with a sheet of metal mounted high up above the wheel.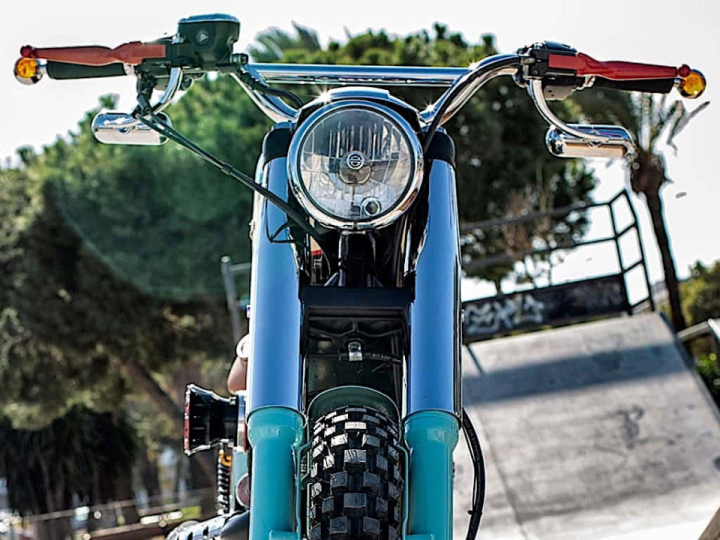 The fuel tank was modified as well, becoming a little easier on the eye, while the seat propped right next to it is a handmade piece. Smaller bits, but important in the proper functioning of the motorcycle (things like lights, hand and foot controls) are also of the custom or aftermarket variety.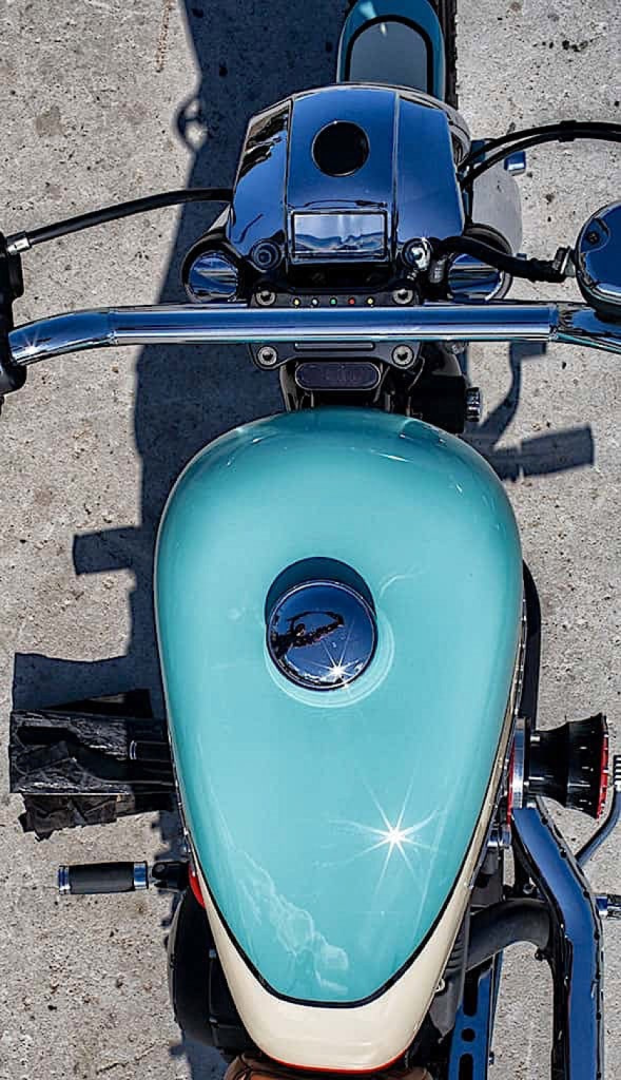 As it usually does when it handles Harleys, Lord Drake did not significantly alter the bike's original engine, in this case, the 883cc unit. The powerplant was of course gifted with the usual gear a bike gets when customized, namely a new air filter and exhaust system, both of Roland Sands Design make.