Every motorcycle manufacturer has a niche and Harley-Davidson's is brawny cruisers. Finding a niche, though, takes plenty of experimenting, and the MoCo did a lot in its early days. The Harley-Davidson Topper from the 1960s is a fitting example of this, as it was the first and last time HD forayed into the scooter segment. It also marked Harley's attempt to focus on the small-capacity market after it acquired a 50 percent stake in Aermacchi.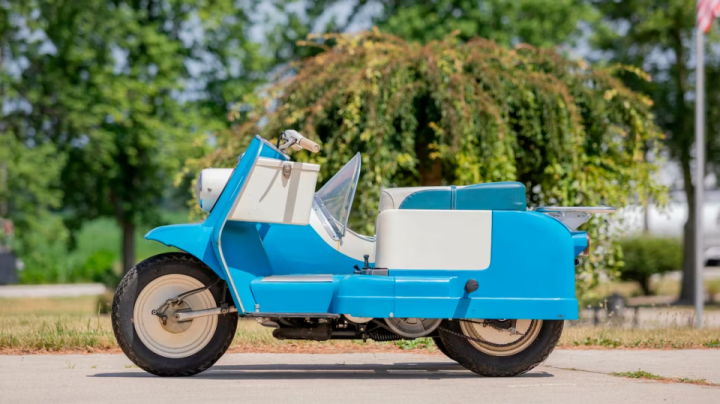 Harley-Davidson debuted the Topper in 1960, and it had beefy proportions, as you'd expect from the Fat Boy-maker. It boasted a fiberglass and metal bodywork all around, complete with funky colorways and matching seats. Creature comforts like a chrome rear grill and front storage space were also part of the package, which showed this wasn't a half-hearted attempt by Harley.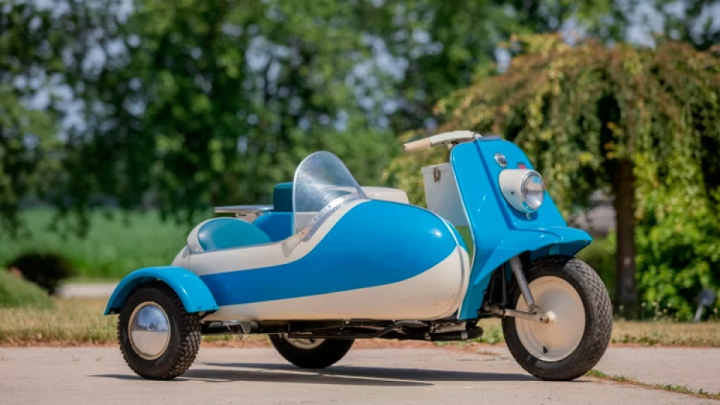 At its heart, the Topper employed a 164cc, two-stroke mill with a hand-pull starter system. It pumped out nine horsepower and had a CVT gearbox for an effortless riding experience. The lack of gears also made it attractive for riders who couldn't figure out the whole changing cogs thing. In the years to follow, HD introduced a 5-HP variant (Topper U) that made the scooter rideable without a license in some American states, further expanding its audience. Meanwhile, its underpinnings comprised a leading-link front suspension and twin rear springs, alongside drum brakes at both ends. The front brake was hand operated while you had to press a foot pedal for the rear.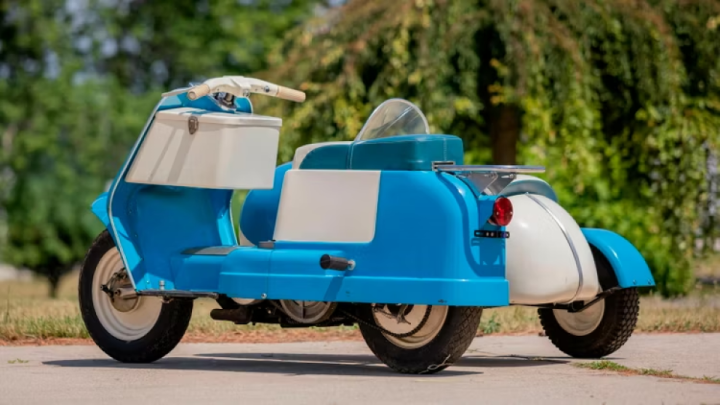 Sadly, the Topper wasn't as successful as the company expected it to be, even though Harley had updated it regularly. So the company pulled it off the shelves in 1965, and it has never set foot again in the scooter segment to date. This makes clean examples of the Harley-Davidson Topper quite exquisite and a hit among collectors, and we've got our hands on one of them just for you.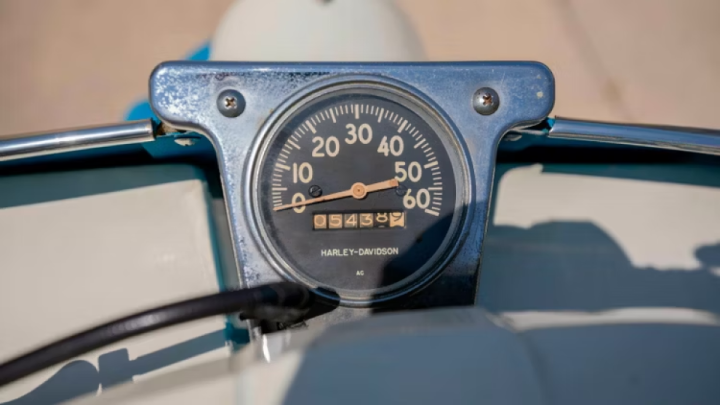 Popular auction site Mecum has listed a 1962 Harley-Davidson Topper. It has 5,438 miles on its analog odometer and comes with a color-matched sidecar for extra exclusivity. The seller ensures it is in working condition and the bodywork is all-original with no tampering. As you'd expect, a rare gem like this won't be cheap, so we suggest you start saving up frantically till the date of the auction, January 23rd, 2023.