The organisers of the North West 200 have released a statement following the shock announcement that the event, and all other motorcycle racing events in Northern Ireland, have been cancelled.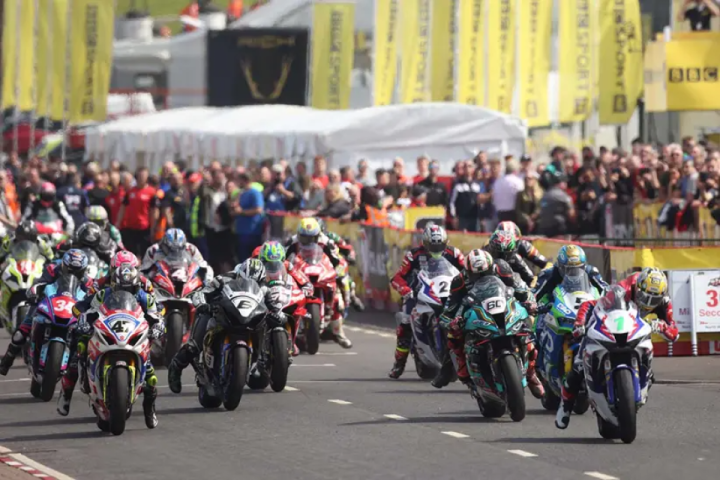 The Ulster Centre of the Motorcycle Union of Ireland held a meeting on Thursday night (February 9), and the decision was reached by the organising clubs due to the soaring public liability insurance costs in the country – with prices reported to have tripled this year.
Public liability insurance covers the cost of claims made by members of the public for incidents that occur in connection with the races.
"The organisers of the North West 200, the Coleraine and District Motor Club, have been working tirelessly to mitigate the pressure created by these extra costs," today's statement reads. "The club was confident it could manage the initial premium increase but with other events unable to do so, the transfer of extra charges to the North West 200 created an unsustainable financial burden.
"Yesterday the sport's governing body, the Motor Cycle Union of Ireland (UC), announced the cancellation of all motorcycle sporting events in Northern Ireland this year. But the organisers of the NW200 have not given up the fight. We cannot afford to lose an event that has been running for over 90 years and plays such a vital role in the economy of the north coast area.
"We have been overwhelmed by the messages and offers of support we have received today and whilst we understand the decision taken by the MCUI (UC), the Coleraine and District Motor club will continue in its efforts to stage the North West 200 on May 7-13.
"Plans were already in place to welcome new competitors to the event during an induction day next Tuesday, February 14. Both that event and the Meet the Stars race launch, scheduled for February 15, will go ahead as planned and we will continue to keep everyone informed of our progress."
Alongside the NW200, the affected events include:
Cookstown 100
Tandragee 100
Armoy Race of Legends
Ulster Grand Prix
Sunflower Trophy at Bishopscourt
Ulster Superbike Championship
The cancellations are a huge blow for the motorcycle racing industry in Northern Ireland, and also for tourism as the NW200 is the country's biggest outdoor event.
Motocross events have not been affected by the decision.
Credit: Motorcyclenews