Aussie legend Peggy Hyde (Margaret Moorhouse's racing alias)
The first woman in the world to be given her open race licence - raced against the greatest of 70's motorcycle road racing, and kept right on racing for the sheer joy of it her entire life. Not only crossing finish lines, but barriers of sexism - Australia's First Lady of Motorcycle racing, Peggy Hyde.
The following comes from a 2017 interview with The Senior;
"... I had extreme difficulty obtaining the unrestricted licence I needed to race bikes bigger than 250cc."
"In the end, my unrestricted licence was granted by the national, not the state, body with an apology because of my race record – a sweet moment indeed."
Margaret said she had no idea she had become the first woman in the world to be granted an unrestricted racing licence.
Talking about motorbikes she again becomes Peggy Hyde.
She won her first big race on Phillip Island in 1970 on an enormous Kawasaki Triple Mach111 500cc bike, often called "the widowmaker".
For a time the Mach111 was the most powerful production motorcycle in the world, and it was an event celebrated in the delighted, if incredulous, headline in the Melbourne Herald, "Girl beats 90 men".
Another special memory is of a five-circuit production race at Calder in 1970.
"I was riding a Mach111. I love that huge bike, and I was out in front on the second circuit, flying, going for it, and not really noticing anything except out of the corner of my eye I saw colour on the grass.
"I didn't realise it, but colleagues had come off their bikes trying to catch me. I was riding for the sheer joy of riding, and I broke a lap record by two seconds.
"Afterwards, I heard someone say, 'That's a woman'. That was magic, and also vindication."
While her successes on the racetrack led to her being lauded by the press, Margaret said she has always felt dogged by the frequent comments that she rode like a man.
"I always felt I had an innate understanding of the machine, it was as simple as that. I loved the sport and still do. The fact that I am a woman is immaterial."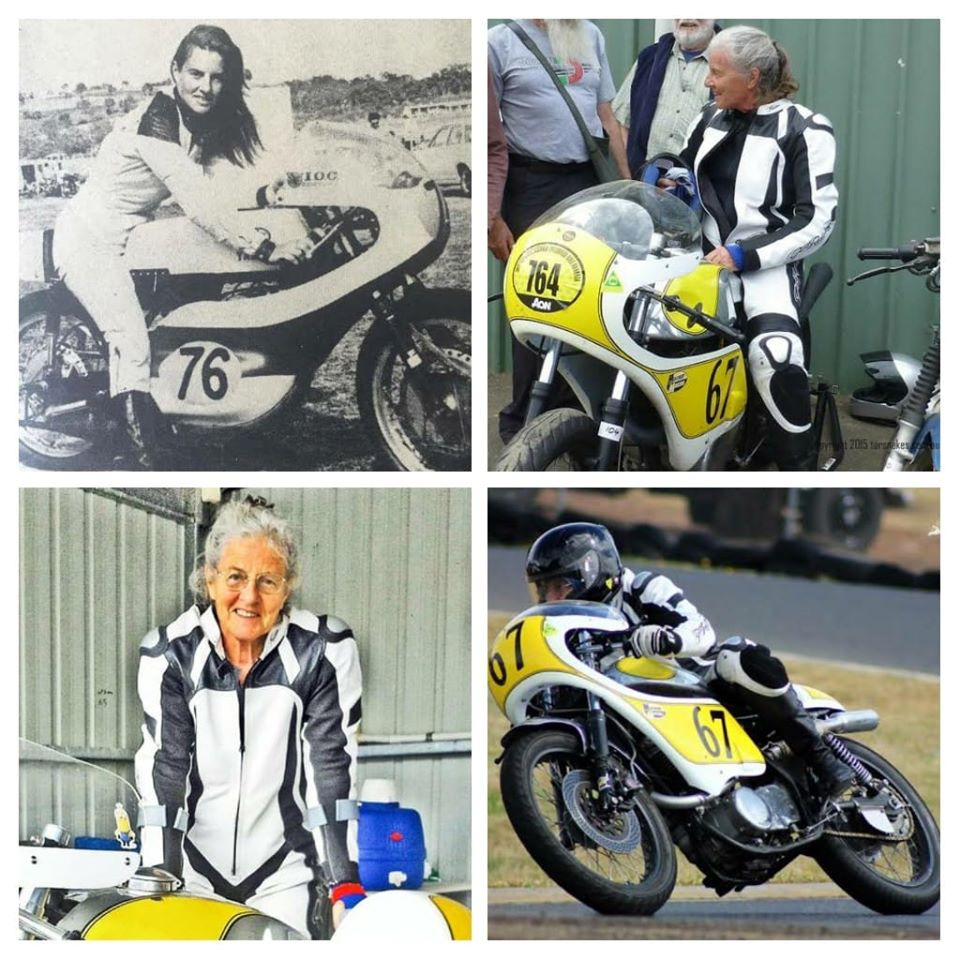 2


Follow
3.7K