Five Pioneers Of Women's Motorcycling
In case you didn't know, July is Women's Motorcycle Month. From trailblazing riders to racers, here's a shortlist of famous females who ditched the sidecar for the saddle and shaped the early history of motorcycling.
Effie and Avis Hotchkiss
In 1915, Effie Hotchkiss was a Wall Street banking clerk who had big dreams to see America on her way to San Francisco and the Panama Panama-Pacific International Exposition. Using money left to her after her father's death, Effie bought a Harley and, according to the archives of Harley-Davidson, rigged the V-Twin with a sidecar for her mother, Avis, who insisted on going along.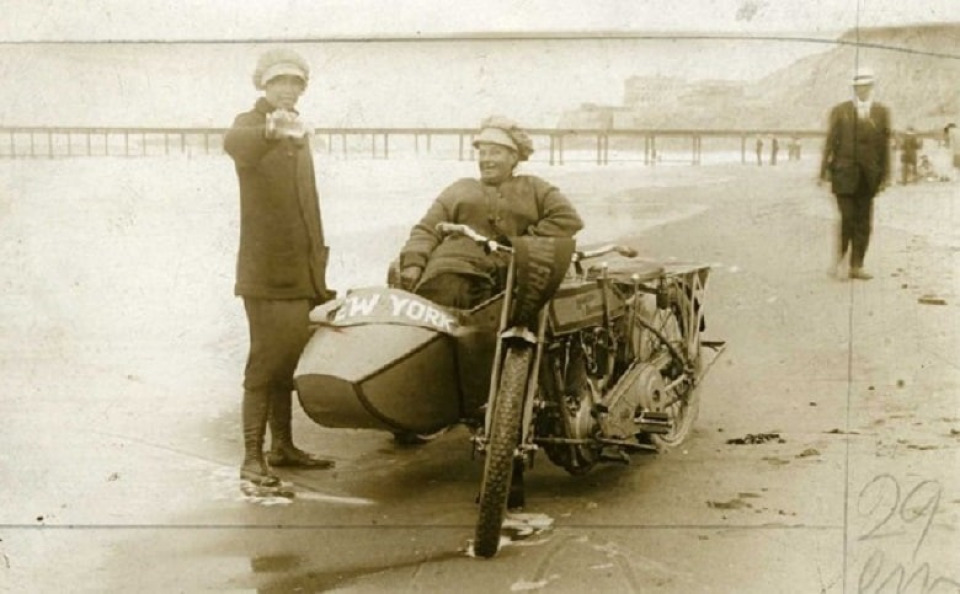 Leaving Brooklyn in May, the gritty pair took two months to complete the journey of over 5,000 miles. Along the way, they persevered through sweltering heat, blown tires, uncertain weather and an epically unpredictable terrain laced with narrow, muddy and dangerous roads. After dipping their toes in the Pacific (and—fun fact—nearly running over a man who would later become Effie's husband), the two simply turned around and headed back to New York. On the return trip, they logged another 4,000 miles on the odometer before arriving home in October.
Augusta and Adeline Van Buren
In 1916, a year after the U.S. House of Representatives rejected a proposal to allow women the right to vote, America was poised to enter World War I. Augusta and Adeline Van Buren, two "society sisters" who traced their lineage back to the eighth president of the United States, wanted to show the military that women could ride motorcycles just as well as men.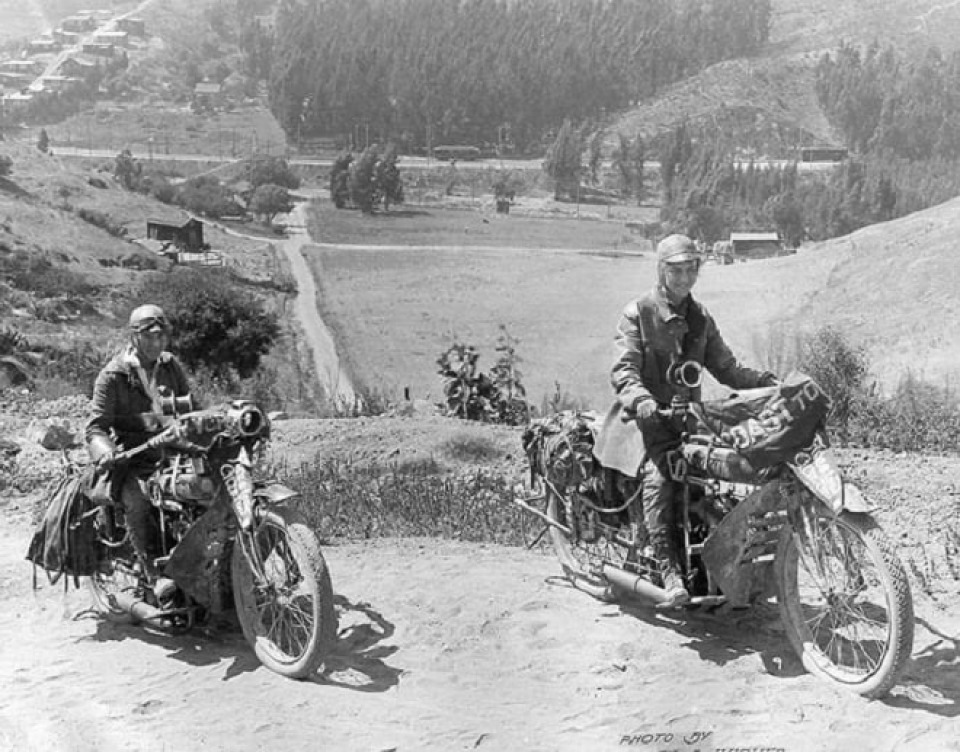 The 20-something pair had designs on becoming dispatch riders in the coming war (while also bringing attention to women's suffrage) and, to prove they were capable, set off from Brooklyn bound for Los Angeles on July 4, 1916. Wearing military-style riding uniforms and riding two Indian Power Plus motorcycles, the Van Buren sisters overcame poor roads, bad weather and towering obstacles like the 14,000-foot Pike's Peak in Colorado, which had never been done before by any woman in a motor vehicle. Despite the fame they enjoyed after completing their 3,300-mile quest, the sisters' military applications were ultimately rejected. Today, the Van Burens are still regarded as the first women to ride solo across America on two motorcycles.
Dorothy "Dot" Robinson
Dorothy Robinson's father was a sidecar manufacturer who, according to legend, raced his pregnant and laboring wife to an Australian hospital in a sidecar on delivery day. The Robinson family moved to America in 1918, eventually settling in Saginaw, Michigan (and later Detroit), where they ran a motorcycle dealership.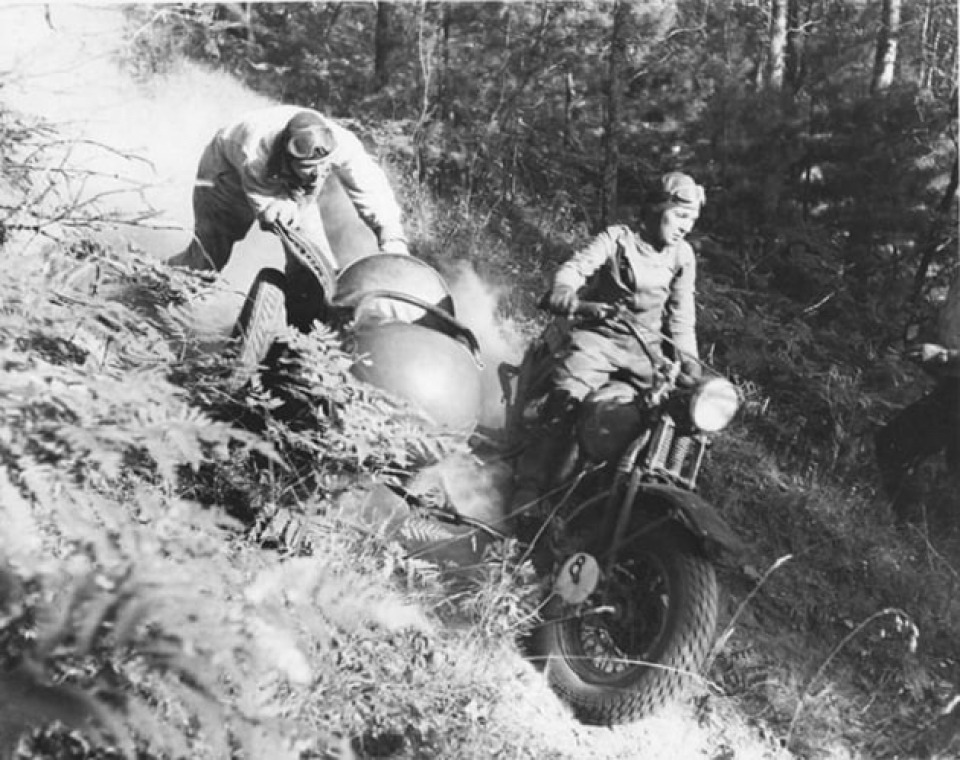 Dot Robinson logged her first 100-mile endurance race win in 1930. Six years later, she was the first woman to compete in Michigan's 500-mile Jack Pine Motorcycle Run. According to the AMA Motorcycle Hall of Fame, organized attempts were made to keep Robinson out of racing throughout the '30s and '40s. But in refusing to give up the sport she loved, the woman who went on to co-found Motor Maids—the first women's motorcycle group and America's oldest existing women's club—is credited with opening the door to the sport to future generations of women.
Bessie Stringfield
Inducted to the AMA Motorcycle Hall of Fame in 2002, Bessie Stringfield had only been riding motorcycles for three years before becoming the first African-American woman to ride solo across the United States. The year was 1930, and Stringfield was only 19. Despite rampant bigotry, racism and sexism, Stringfield traveled solo to all the Lower 48 states over the next decade and during World War II served as a dispatch rider for U.S. military. After the war, she moved to Miami where she founded the Iron Horse Motorcycle Club.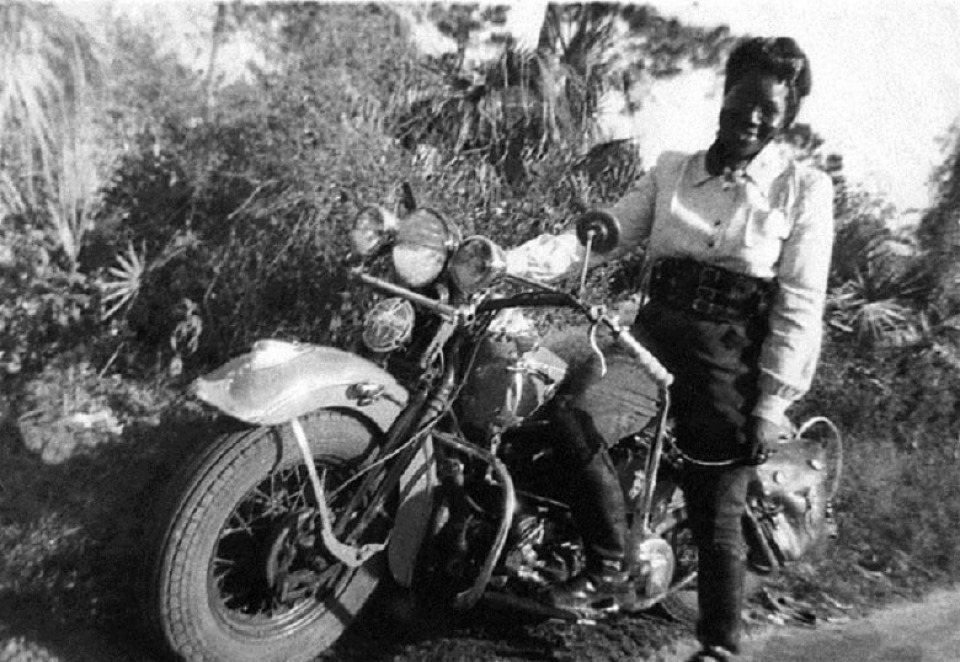 There she made frequent appearances on the local motorcycle show circuit, prompting the press to nickname her "The Motorcycle Queen of Miami." In 1990, the AMA honored Stringfield as one of the "Heroes of Harley-Davidson" for a lifetime of breaking down color barriers and advancing the joy of motorcycle riding for women.
Vivian Bales
Motorcycling's first "cover girl," Vivian Bales went on a 5,000-mile solo tour of the country after her appearance on the cover of The Harley Davidson Enthusiast in 1929. Visiting various towns from Albany to Milwaukee, Baltimore to Washington D.C. (where she toured The White House and met then-president Herbert Hoover), Bales is best remembered for the goodwill and exposure she brought to women motorcyclists on her 78-day journey. Later that year, she chronicled her experiences on the road in a two-part article for Harley-Davidson's magazine (and appeared on the cover again).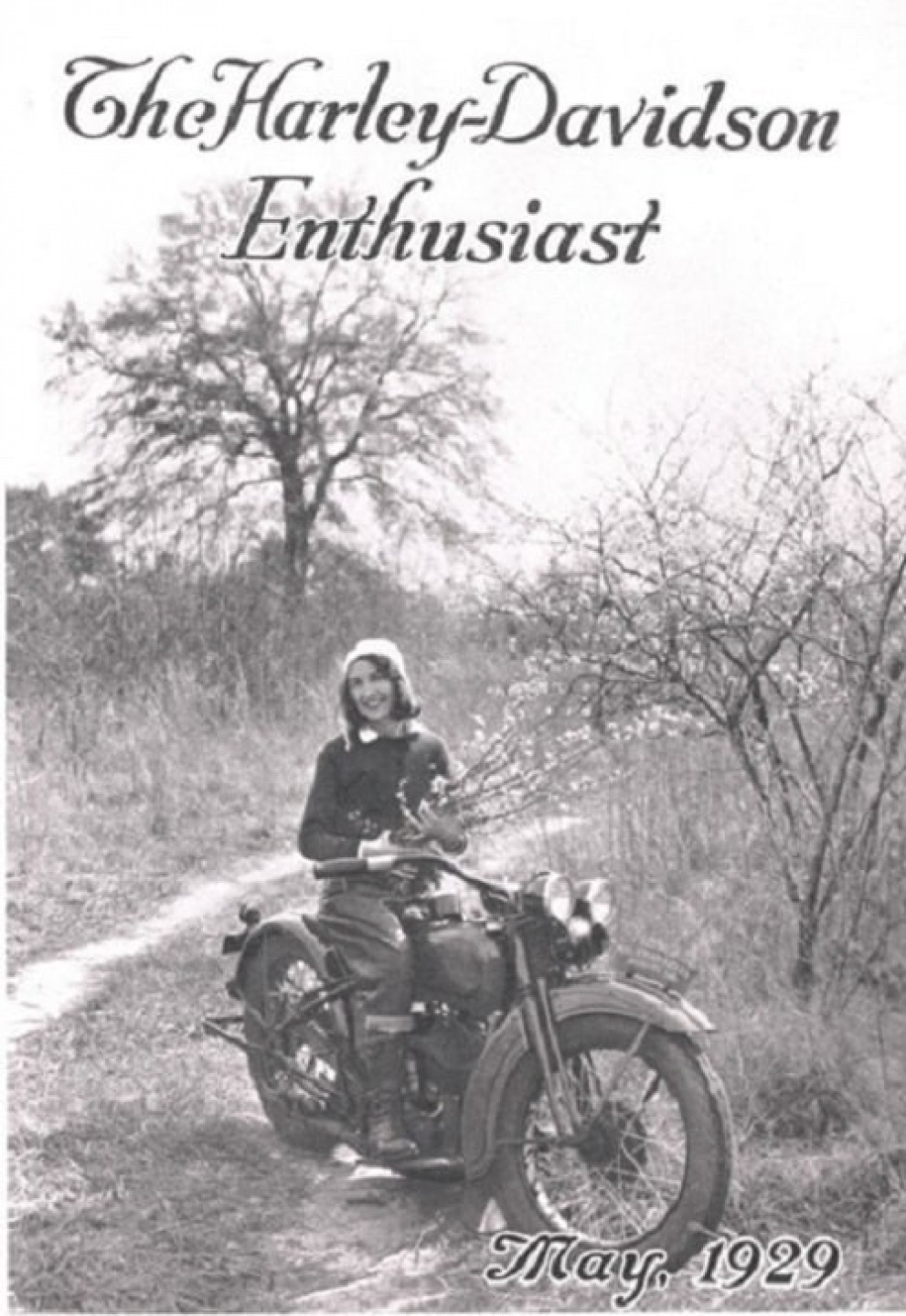 If the post is interesting I can write about other female pioneers.... Kerry Kleid, Louise Scherbyn, Becky Brown…
1


Follow
1.7K