What if supercar manufacturers made superbikes?
Budget Direct recently shared these bike design concepts based on actual supercars and they're just absolutely stunning.
Ferrari F8 Tributo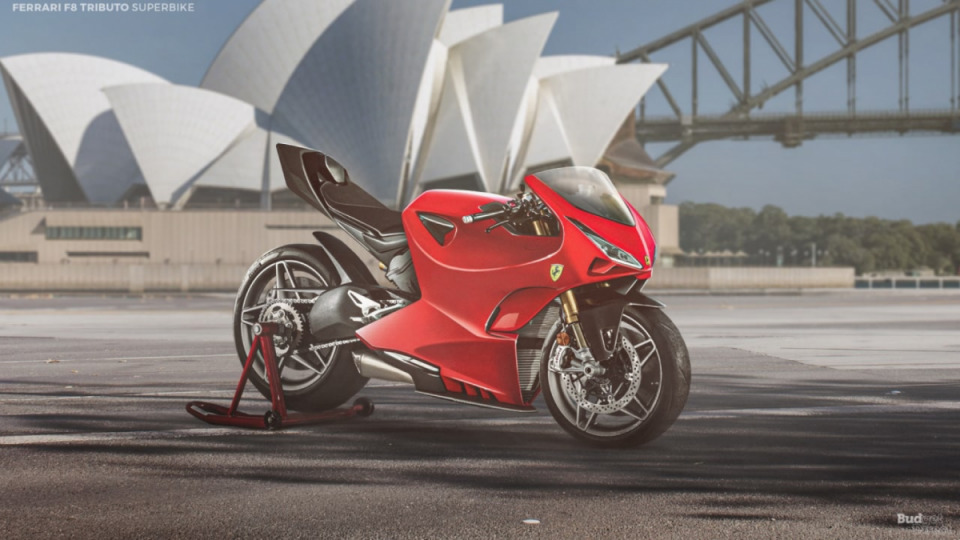 Ferrari's F8 Tributo is the most powerful V8-powered model ever built by the Prancing Horse, so an F8-based superbike should be similarly insane.
Lamborghini Veneno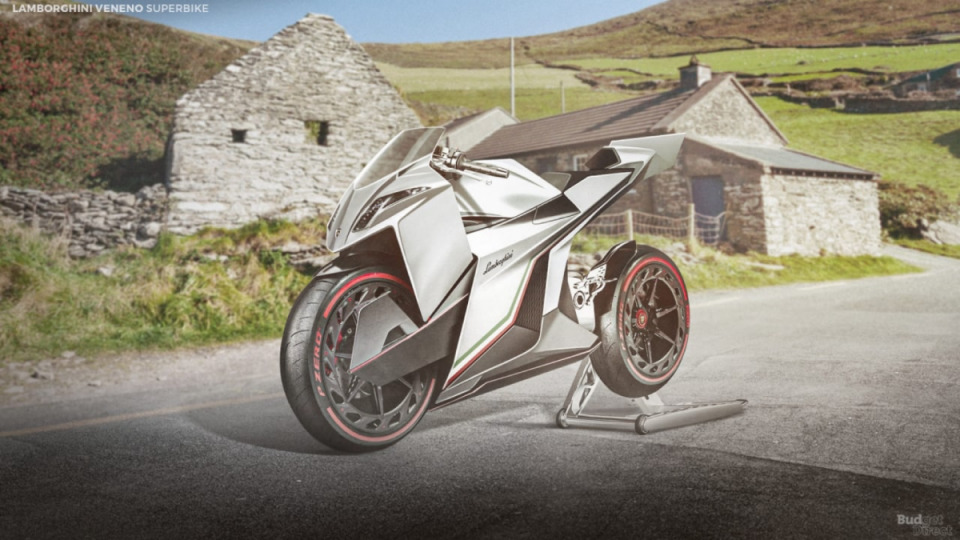 The Lamborghini Veneno was created to commemorate 50 years of Lambo, with just three making it out of the factory. The US$4.6 million price tag might have something to do with that...
Anyway, the Veneno-styled two-wheeler gets sharp, edgy styling, a pointy tail and a single-sided swingarm to show off those intricate wheels. I'm not entirely sure about the position of the handlebars, seat and footpegs, it looks like riding the Veneno-bike would turn you into a sort of upright Superman.
McLaren Senna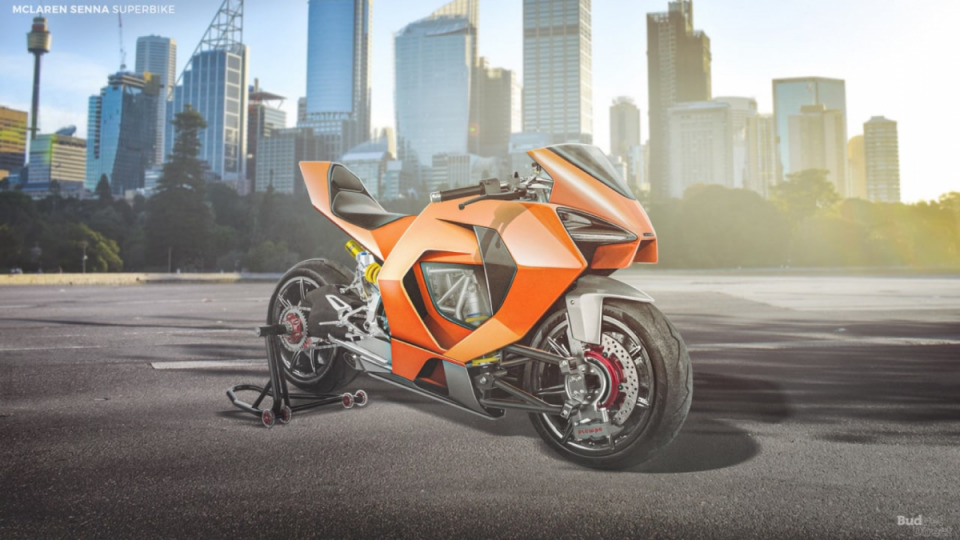 It probably doesn't come as a surprise that the McLaren Senna's design lends itself well to a superbike. This imagining has the sharpened Kiwi-shape headlights from the car, along with a trellis frame visible through the transparent body panels and lots of aerodynamic gashes.
It also doesn't have traditional front forks, instead using a complex shock-based suspension system for the front wheel. Now that would be an interesting ride.
Pagani Huayra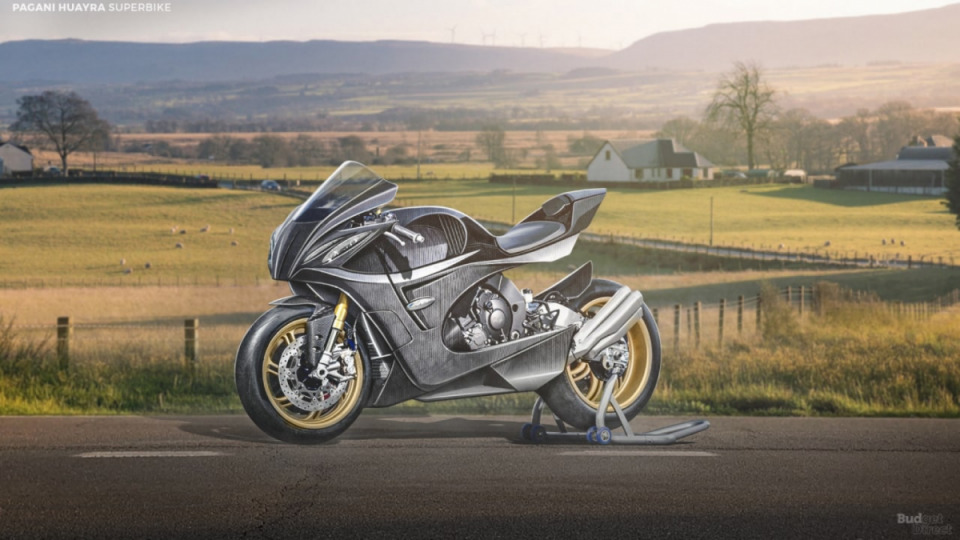 The Pagani Huayra-turned-superbike is a love letter to carbon fibre. The whole thing is made of the composite material, similar to real bikes like the BMW HP4 Race, while the gold wheels and quad-outlet exhaust pipe are nods to the Pagani Huayra hypercar.
This one is probably the closest on this list to looking like a real bike, with a rider triangle (the relationship between the handlebars, footpegs and seat) somewhat close to an actual superbike. That is to say, tolerable on a racetrack only.
Porsche 918 Spyder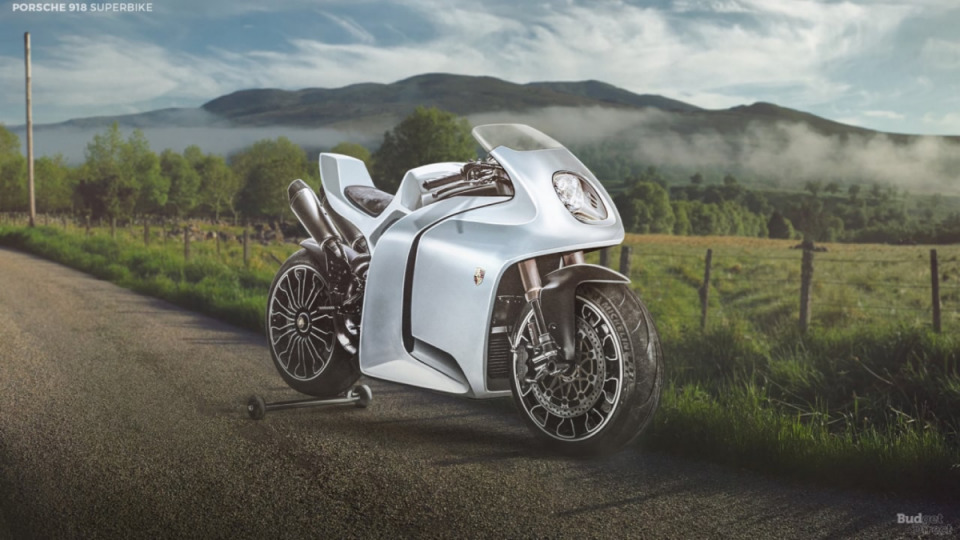 If this Porsche 918 superbike had slightly less bodywork, it would look like a modernised version of Ducati's iconic Paul Smart 1000. That bike used a V-twin engine with minimal cafe-racer styling and quickly became a styling benchmark while still offering respectable performance.
The 918 superbike here uses a headlight from the supercar with two side-slung exhaust pipes hovering over a single-sided swingarm, Ducati style. There's no word on power but, given all the Ducati links, a bellowing V-twin is the only way to go.
Aston Martin Valhalla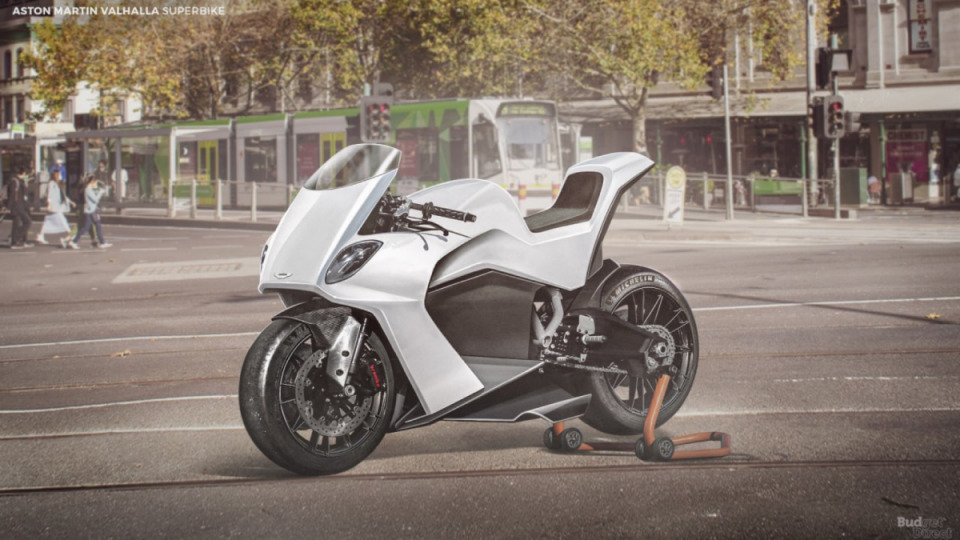 This one is based on the Valhalla, Aston Martin's upcoming machine that we reckon will be the stuff of a lot of future James Bond films to come. It has this one-piece carbon-fiber body with a smooth, bird-like physique.
Koenigsegg Jesko Absolut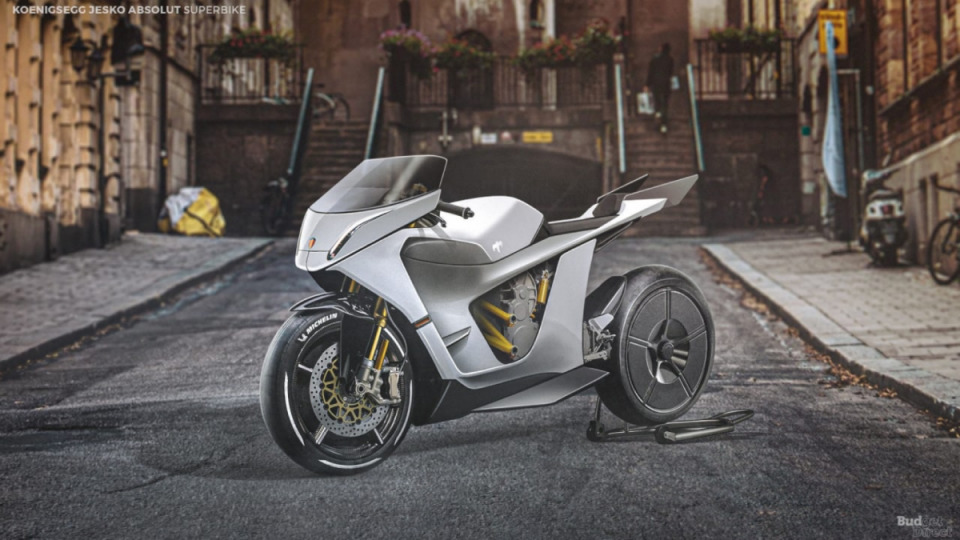 Frankly, the fastest Koenigsegg ever built looks mighty fine as a superbike. The styling isn't anything too outrageous, but this thing seems like it can go damn fast—even the wheels look designed to improve aero.
6


Follow
2K