When your ride is on fire...
..but not in a good way.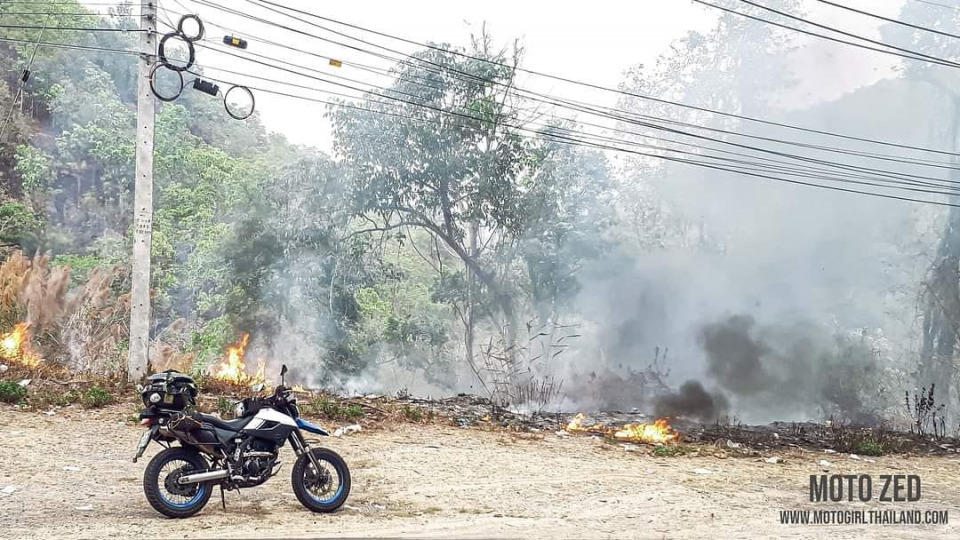 "Burning Season" Northern Thailand.
Chiang Mai (dubbed the "Rose of the North") has sadly yet again landed itself top of the charts in the world's most polluted air category.
This beautiful place has been my home for almost 15 years, but during the month of March (and at times months earlier) the whole of the northern territory is shrouded in a blanket of thick toxic haze.
With an AQI of around 300 in recent days and the northern town of Pai bathing in a hazardous AQI (of around 700), Northern Thailand is best avoided at this time.
This is a much-talked-about topic here, often leading to heated discussions. For those who don't know what the burning and haze is all about, this old (yet still relevant) post on my website is worth a read, which explains the basics (and solutions) in simple terms: https://bit.ly/3vbj16h (I have been meaning to write a new article for some time, but it is such an exhausting topic. )
I still love northern Thailand though, despite the bad air 🙏❤
4


Follow
1.6K