The history of the 1928 OK Supreme 250cc Racer motorcycle, who won Isle Of Man Lightweight TT.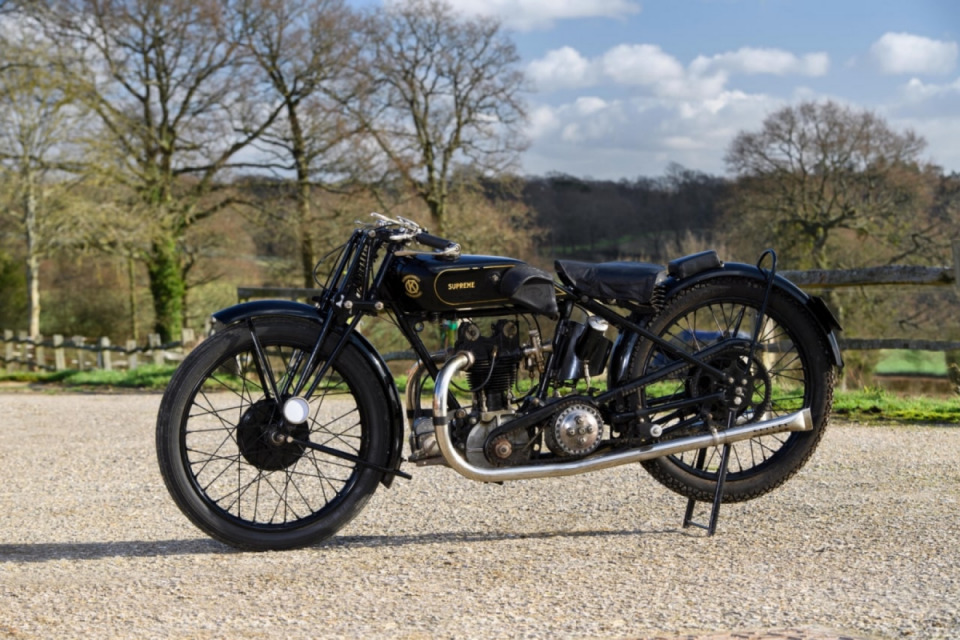 'CG 1150' has been widely accepted since the mid-1930s as the machine ridden to victory in the 1928 Lightweight TT by Frank Longman. The OK's history between 1928 and the early 1930s is not known but there is overwhelming evidence that it is the actual TT winning machine, albeit with some components changed, most notably the front forks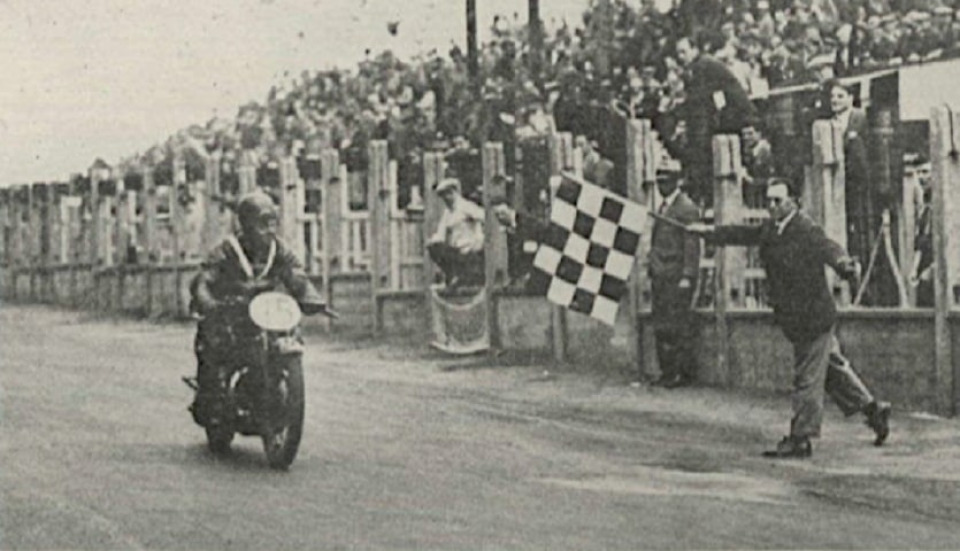 Longman's victory, OK Supreme's only TT win, was all the more remarkable given the team's inauspicious start to its 1928 Island campaign. The new duplex bolted-up frames, designed by G H Jones, had proved fragile in practice, prompting Jones to return to the factory to fetch some 1927-specification replacements.
In the race, Longman led from start to finish, averaging 62.9mph, only 0.32mph slower than the Senior winner, coming home some 17 minutes ahead of 2nd place finisher C S Barrow's Royal Enfield. Although Longman's team-mate Alec Bennett had retired, the three other OK Supremes ridden by George Himing, Cecil Ashby, and Vic Anstice came home in 4th, 5th, and 6th places respectively, with only Ashby using the 1928-type frame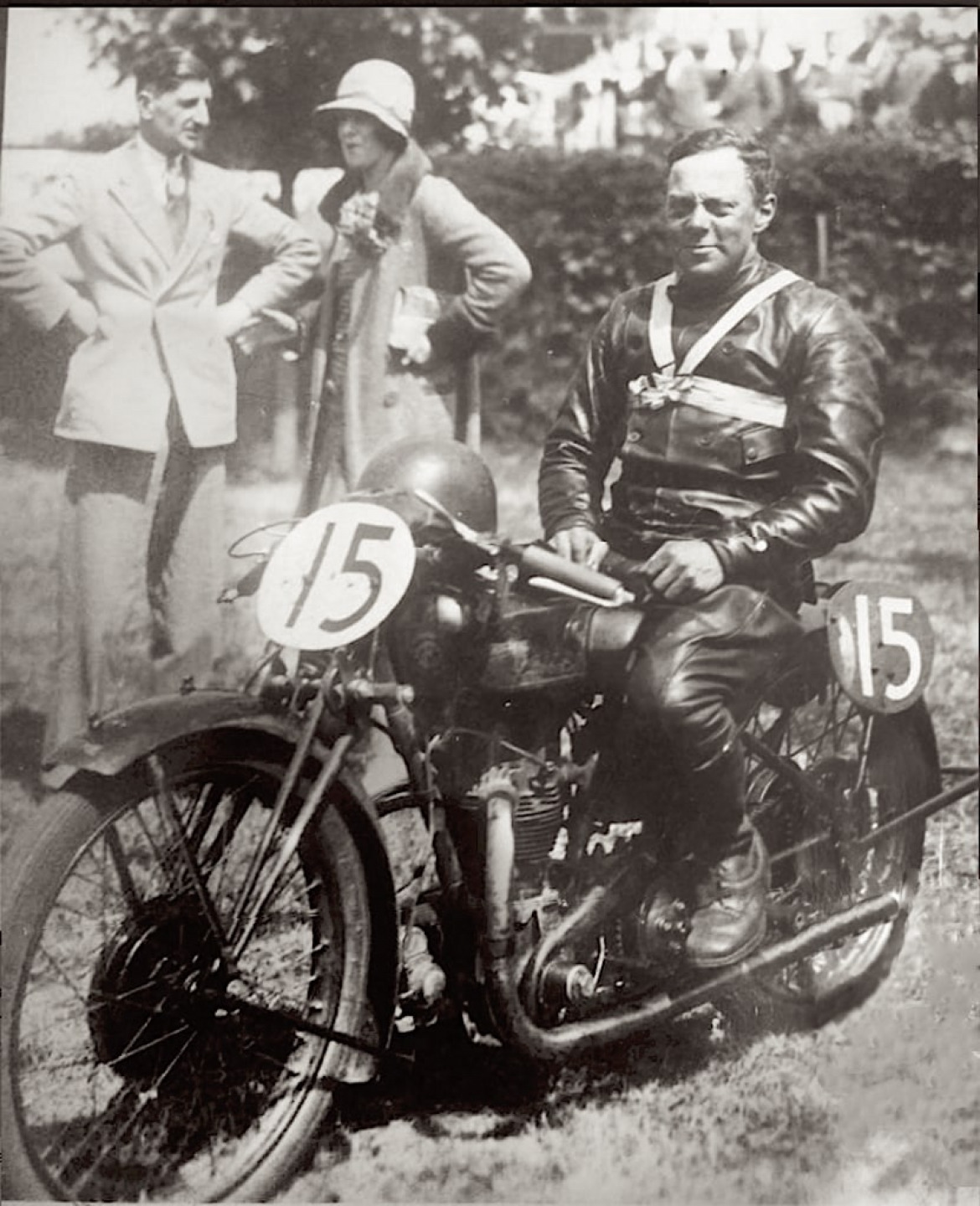 One factor undoubtedly contributing to OK Supreme's dominance was a new JAP racing engine featuring a Jones-designed cylinder head with 12-degree downdraft inlet port, which was not made available to OK's rivals. Examples of this engine sold to the general public had the horizontal inlet tract. Sadly, Frank Longman would lose his life in the 1933 Lightweight TT following a crash at Glentrammon Corner while riding an Excelsior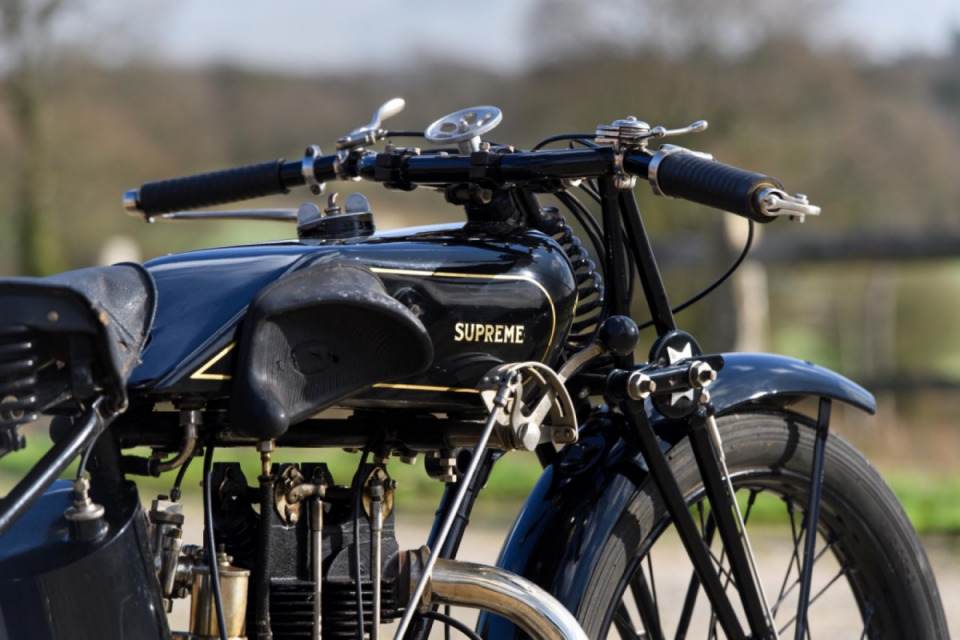 The original logbook shows 'CG 1150' to have been first registered on 18th April 1932 to one Richard Wallis of Monk Sherborne near Basingstoke, Hampshire. Richard Wallis was the son of Arthur Wallis of Wallis & Steevens Ltd, Basingstoke-based manufacturers of steam-powered traction engines, road rollers, and agricultural equipment. The OK was licensed for just two months, as evidenced by the logbook's solitary stamp. Importantly, this logbook records the Type or Model as 'Special TT Racing', while at the same time omitting the 'C' from the engine number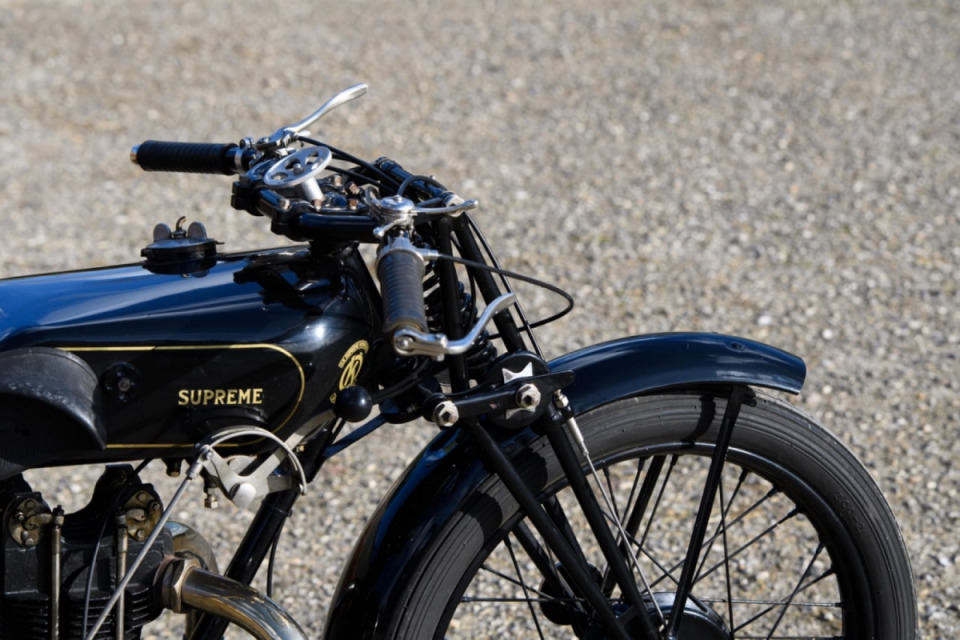 'CG 1150' then passed to Christopher Child. A collector of racing motorcycles with Isle of Man TT history, Child had once owned the 1927 TT Triumph sold by Bonhams at Stafford in April 2012 (Lot 335). He lived at Ramsdell near Basingstoke, a mere one-and-a-half miles from Richard Wallis's home in Monks Sherborne. Child was a friend of collector Lorenzo Piper and the machine and some literature was passed to Piper on Child's death circa 1963. In a letter on file Piper states that Christopher Child had been a great friend of his father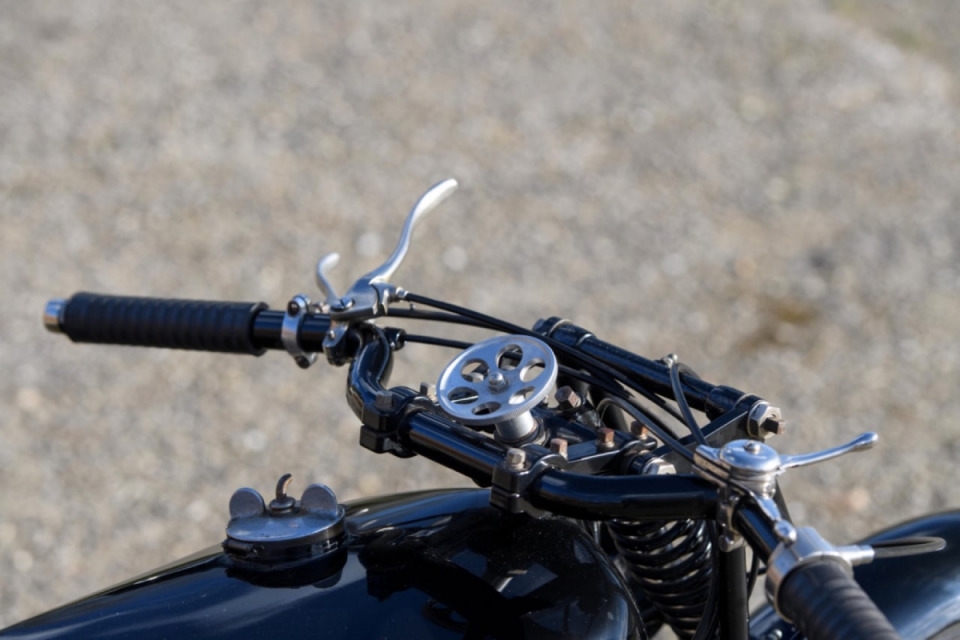 'CG 1150' was owned for a period by Norman Webb, the well-known collector of historic racing motorcycles, and it appears likely that Webb bought it from Piper. Norman Webb sold the OK to TT rider Arthur West, who sold it on to Bernard Harding on 29th March 1966, Bernard having responded to West's advertisement in Exchange & Mart dated 24th March 1966. A copy of the advertisement is on file together with the sales receipt (for £50). Incidentally, Norman Webb repeatedly tried to buy back the OK from both Arthur West and Bernard Harding. The current vendor obtained 'CG 1150' from Bernard Harding in October 2003. Documents supporting the foregoing history may be found within the history file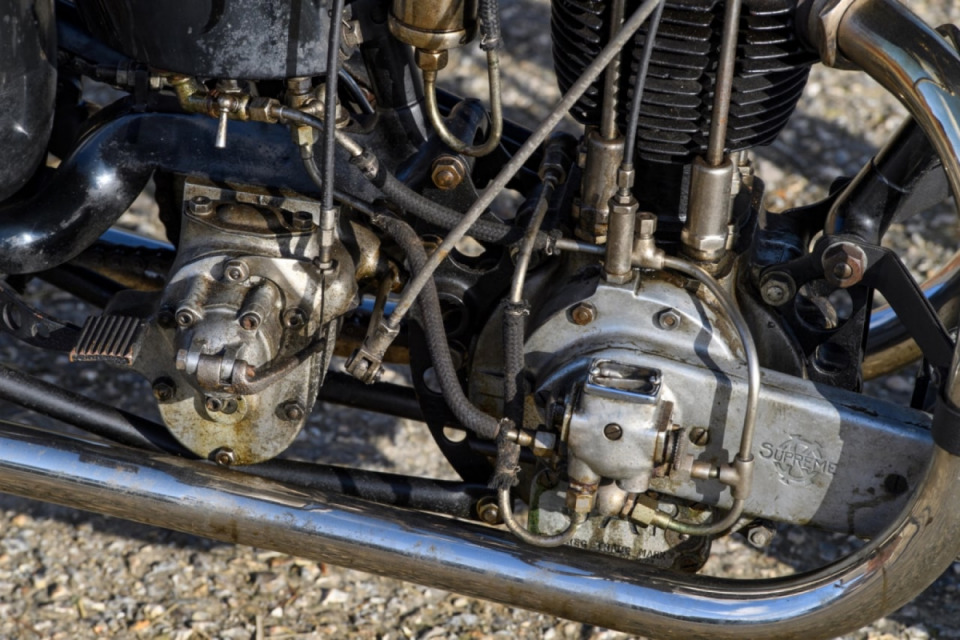 The OK's restoration was started by Norman Webb and continued by both Arthur West and Bernard Harding. When the vendor acquired 'CG 1150' the restoration was largely completed except for the front forks. Bernard had been unable to find some appropriate Webb forks, but the vendor had a pair, which have been fitted. It is clear that the machine had heavyweight Webb forks fitted when raced, even though OK Supreme used Brampton forks at the time.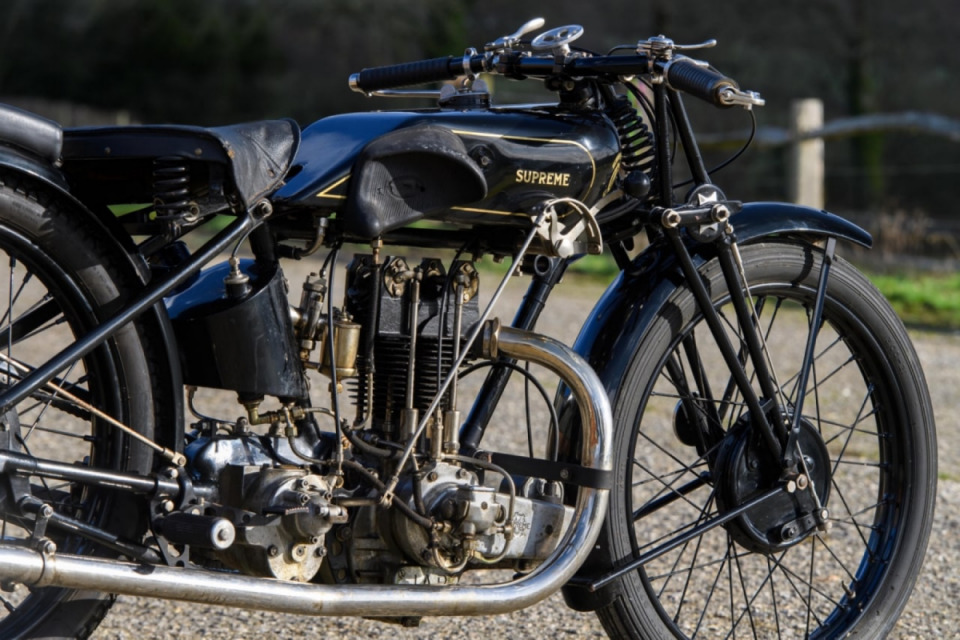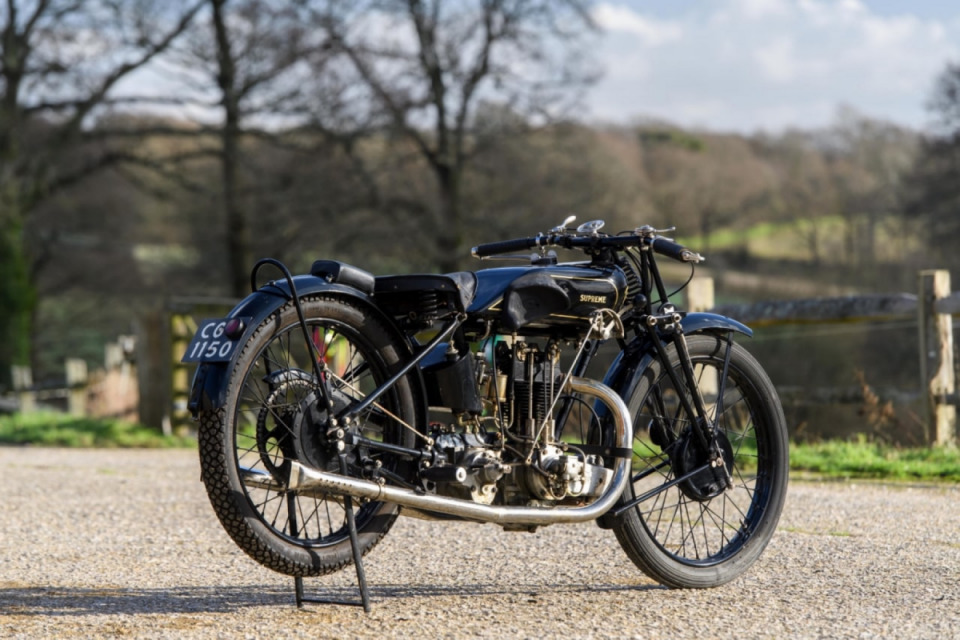 #tt #race #tt1928 #iomtt #vintage #racebike #supreme
0


Follow
289