Tyre Milestone Timeline: What Happened When (Modern Days) ?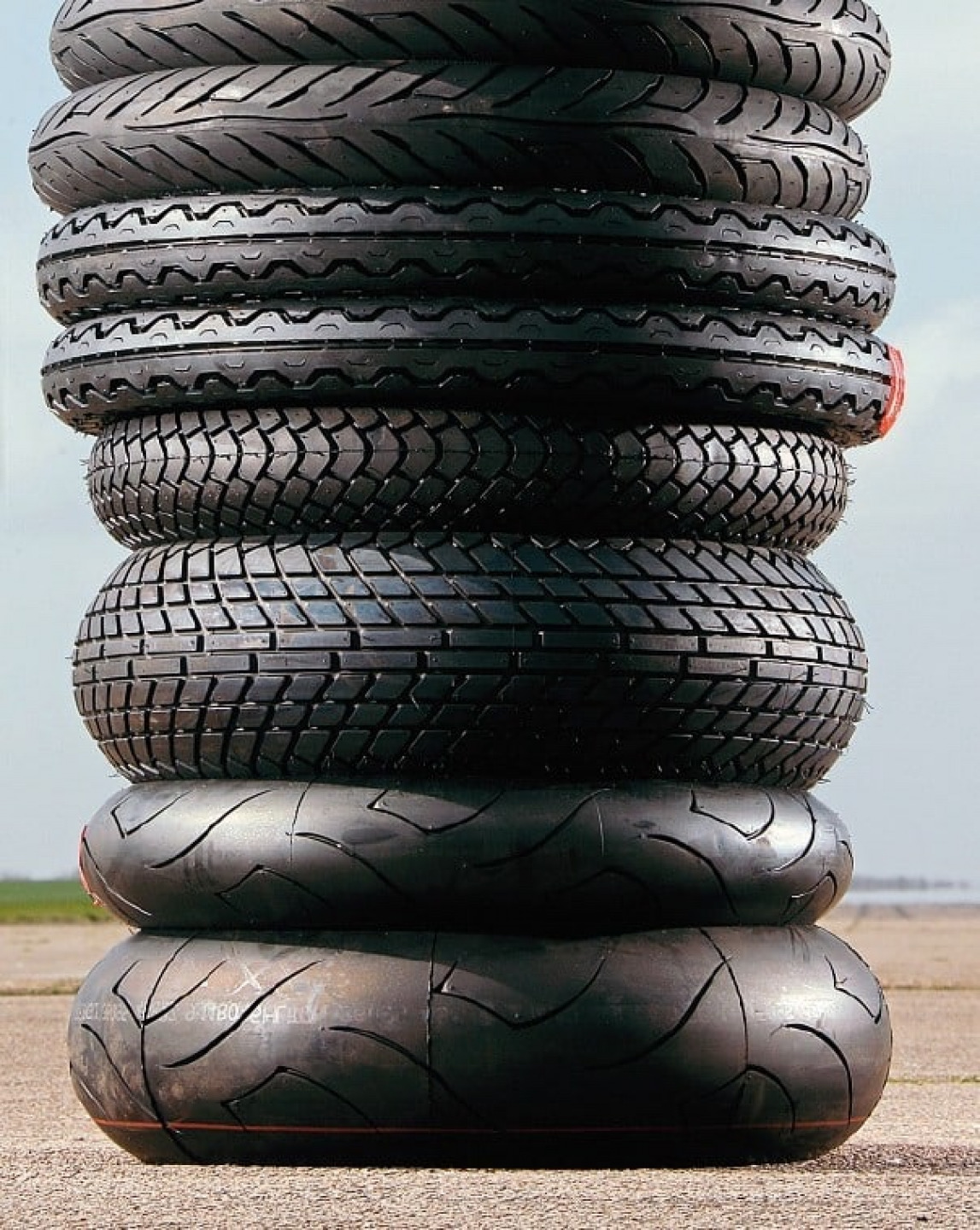 1969: Dunlop tyres lapped the Isle of Man TT course at over 100mph for the first time, so were henceforth renamed the 'TT100', and became probably the first "performance upgrade" tyre.
1974: Metzeler built the first low-profile tyres in /80 and /90 sections.
1977: Michelin developed semi-slick and slick racing tyres for Grands Prix racing, helping Barry Sheene (Suzuki) to win that year's 500cc world title.
1983: Metzeler launched its MBS – Metzeler Belt System, using a Kevlar belt around the outside of a crossply carcass
1983: Pirelli developed the first radial tyre – the MP7, used in very limited numbers on the European version of the super-exotic Honda VF1000R
1984: Michelin began using radial tyres in 500GP racing
1987: Michelin launched its A59/M59 radial tyres
1987: Metzeler releases the 'Comp K'range, using silica for better wet grip.
1992: Pirelli and Metzeler develop a 0° steel belt for rear tyres
1992: Michelin adds silica to its wet race tyres, massively
1994: Michelin begins using dual-compound tread on its race tyres, allowing softer shoulders for better edge grip and harder centre for better mileage.
1997: 0° steel belt for front tyres (both Pirelli and Metzeler)
1


Follow
1.6K