1938 Isle of Man TT. motorcycle race #27
The single-cylinder Nortons and Velocettes continued to hold the foreign invasion at bay in 1938. Between 1931 and 1937 Norton had six Senior-TT wins with the long-stroke CamShaft One (CS1) engine.
🏁Lightweight TT
Moto Guzzi did not enter the Lightweight, preferring to concentrate on Italy's war effort, which left the way open for the German DKW. The ear-splitting two-stroke, ridden by Ewald Kluge, had over 11 minutes to spare at the finish and also recorded the first Lightweight lap at over 80mph. Ginger Wood was second on an Excelsior and similar machines filled the next five places.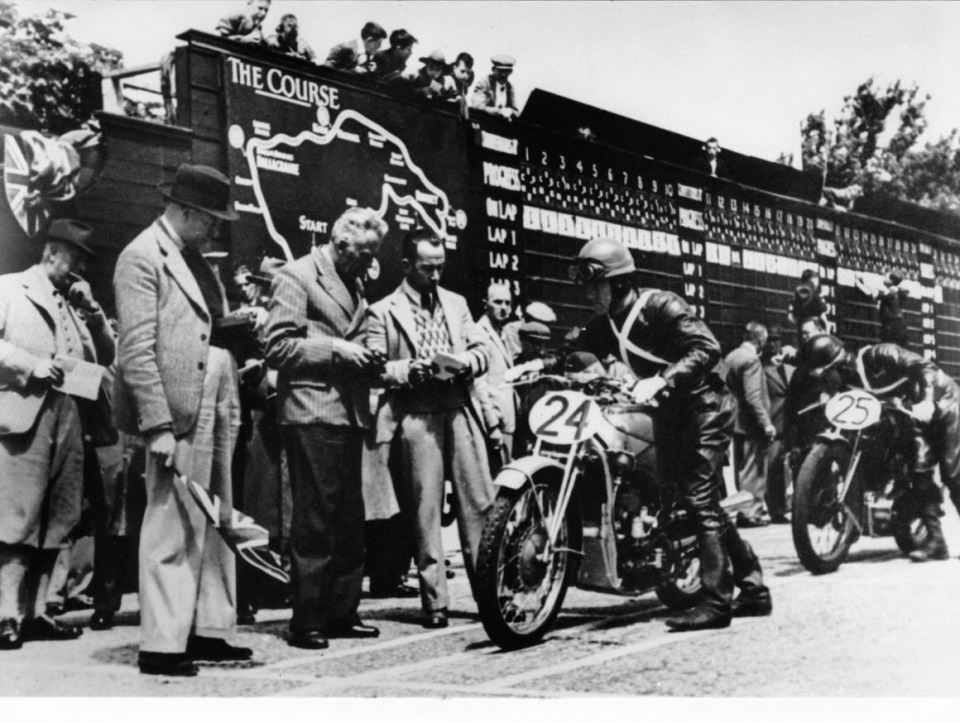 Ewald Kluge starting the race of his life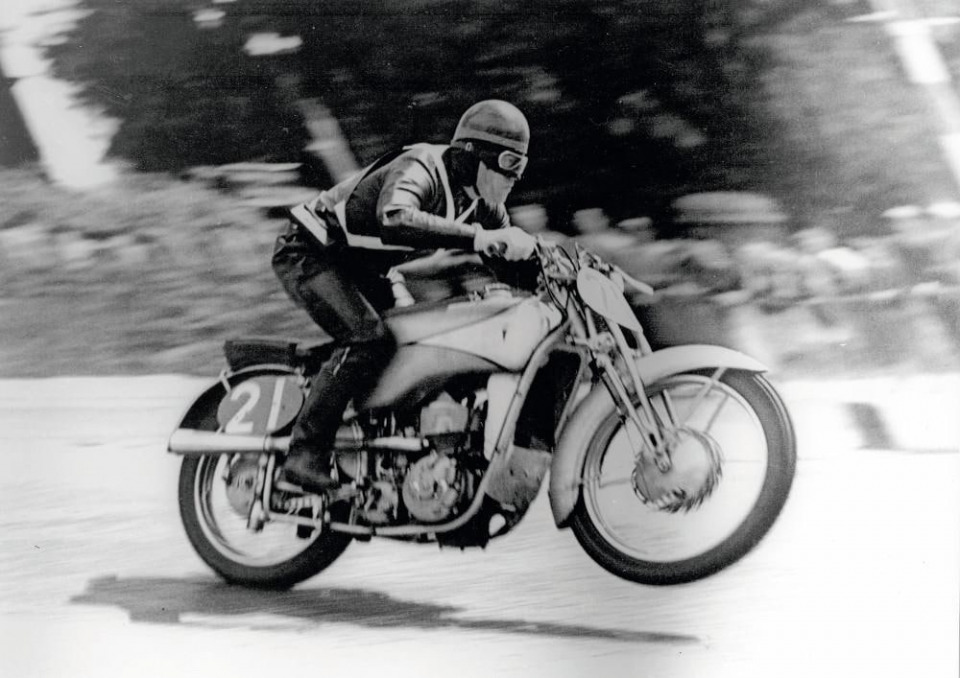 Ewald Kluge - 1938 250 TT winner with DKW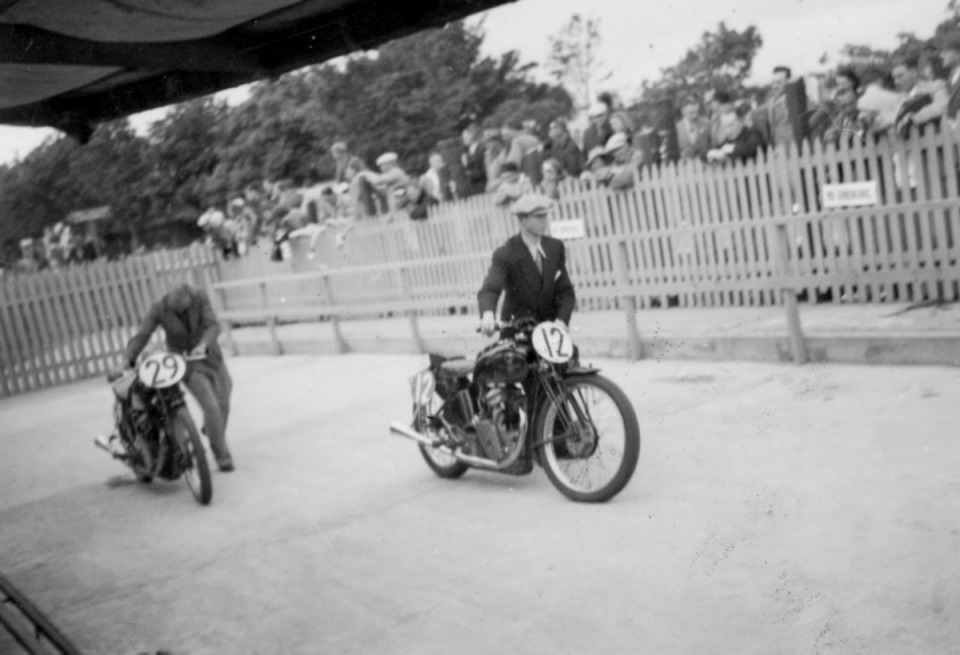 #12 S.A. Sorenson 249cc Excelsior, #29 J.C. Galway 249cc Excelsior, Lwt TT
#1 Ewald Kluge
#2 S Wood
#3 H. G. Tyrell Smith
🏁Junior TT
Both Norton and Velocette had worked hard to improve the handling of their singles to meet the multi-cylinder and supercharged threat, employing telescopic front forks and full swinging-arm suspension. Velocette's efforts paid off in the Junior, Woods and Ted Mellors taking the first two places. Frith was the first Norton rider home in third place, helping them regain the manufacturers' award.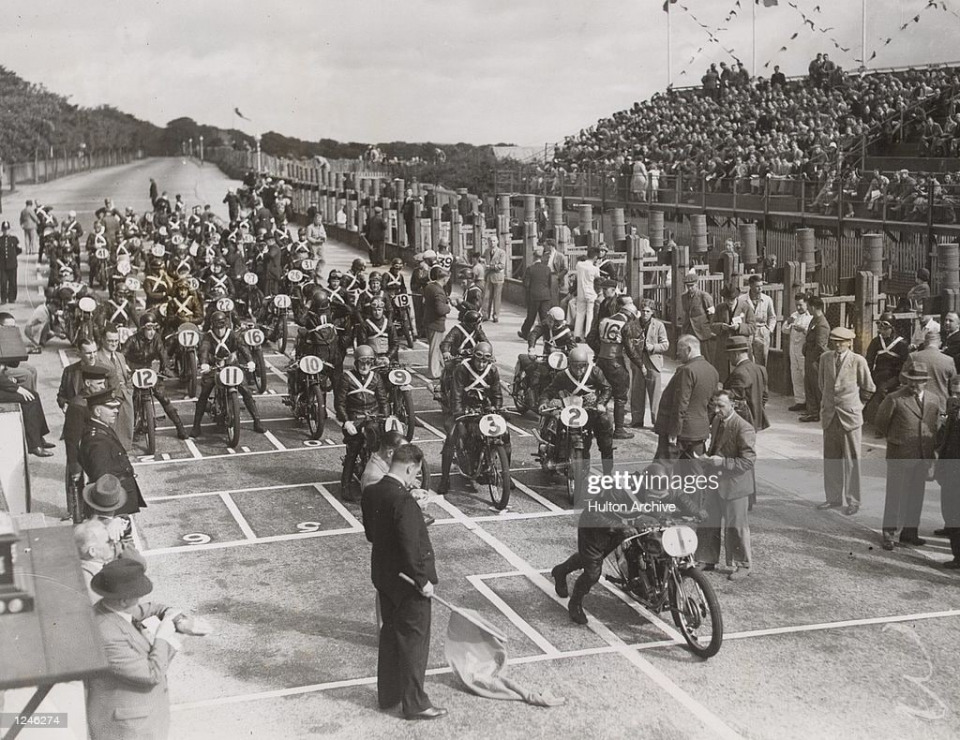 The starting line for the Isle of Man Junior TT race 1938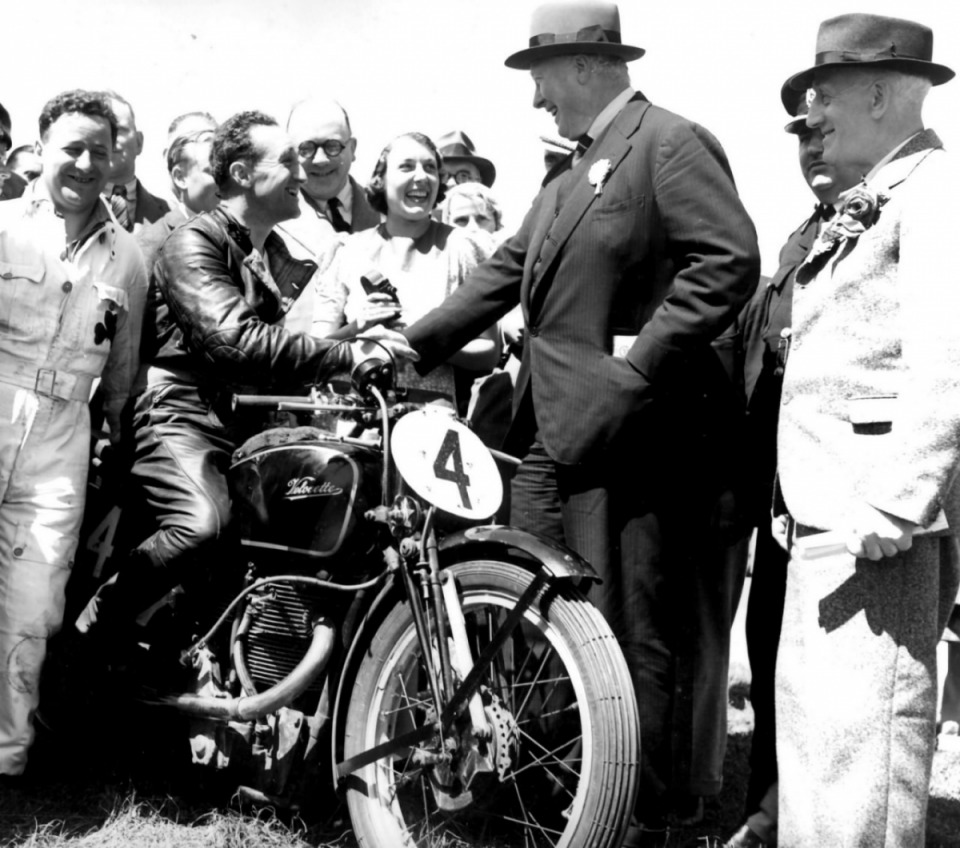 Stanley Woods is congratulated by the Governor of the Isle of Man after winning the Junior TT Race. Isle of Man, 1938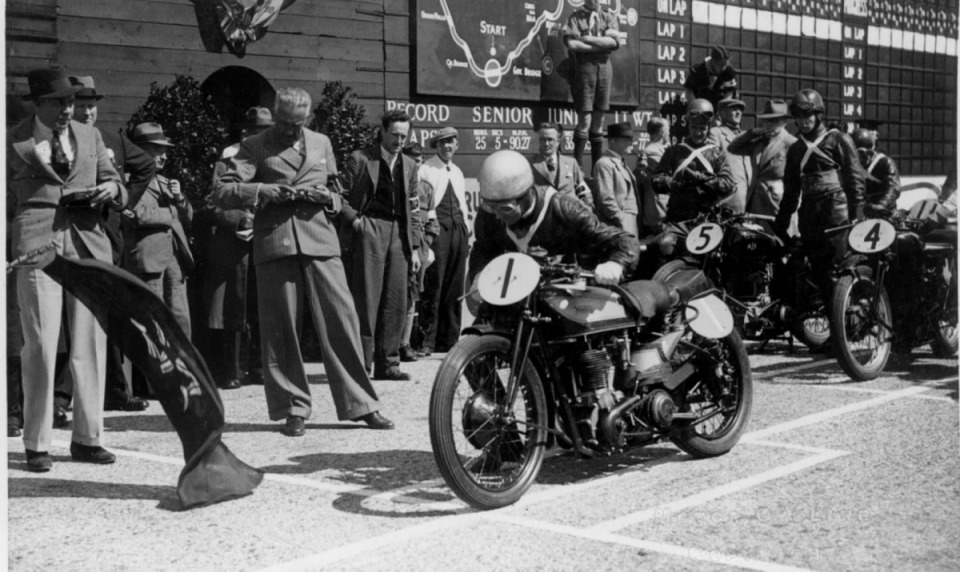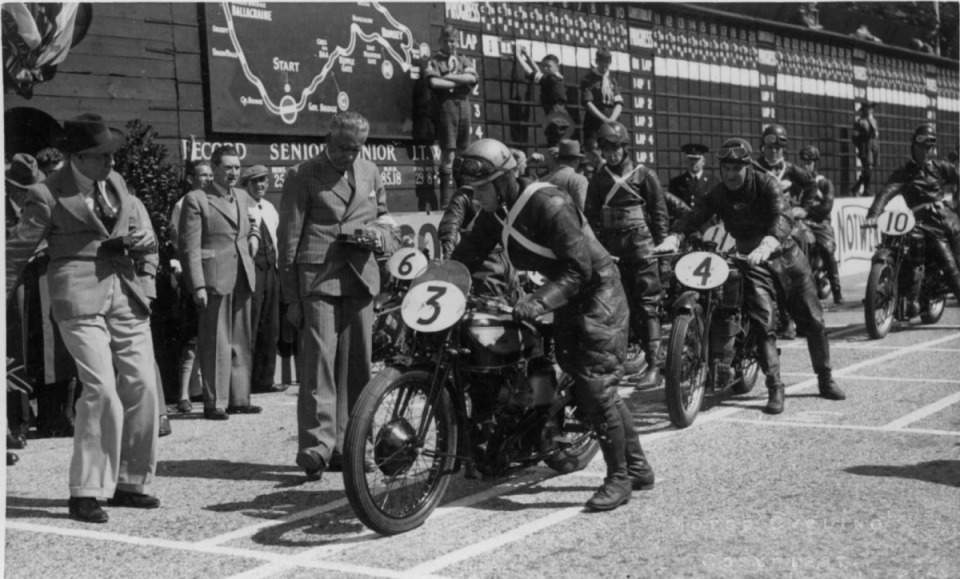 Two Model 40 Nortons at the 1938 Junior TT, Isle of Man. Number 1 is H.B.Waddington who came 12th. J.C.Galway on number 3 retired.
Junior TT motorcycle race won by Woods
#1 Stanley Woods
#2 Ted Mellors
#3 Freddie Frith
🏁Senior TT
Stanley Woods rode a Velocette once again and proved to be a thorn in the side of the works Norton team. Frith had the upper hand in the early stages, but by the third lap Woods led by three seconds, with Daniell a further 30 seconds adrift in third spot.
Daniell was the man to watch. On the fifth lap he moved into second place, just three seconds behind Woods. It was only a matter of time before he grabbed the lead, which he did with a new record on the penultimate lap. However, he was saving his best efforts for the very last, when he pushed the Norton round the Mountain Circuit in an incredible 24m 52. 6s - an average speed of 91mph.
That lap record stood for another 12 years - until Geoff Duke came along.
Woods and Frith fought tooth and nail for second place. Going into that historic last lap they were equal on time, but Woods managed to squeeze a 1.6s advantage to finish second.
Lady Rose Leveson-Gower, Countess Granville, elder sister of Queen Elizabeth, congratulates Harold Daniell on winning the Senior TT, 17th June 1938.
#1 Harold Daniell
#2 Stanley Woods
#3 Freddie Frith
More pics: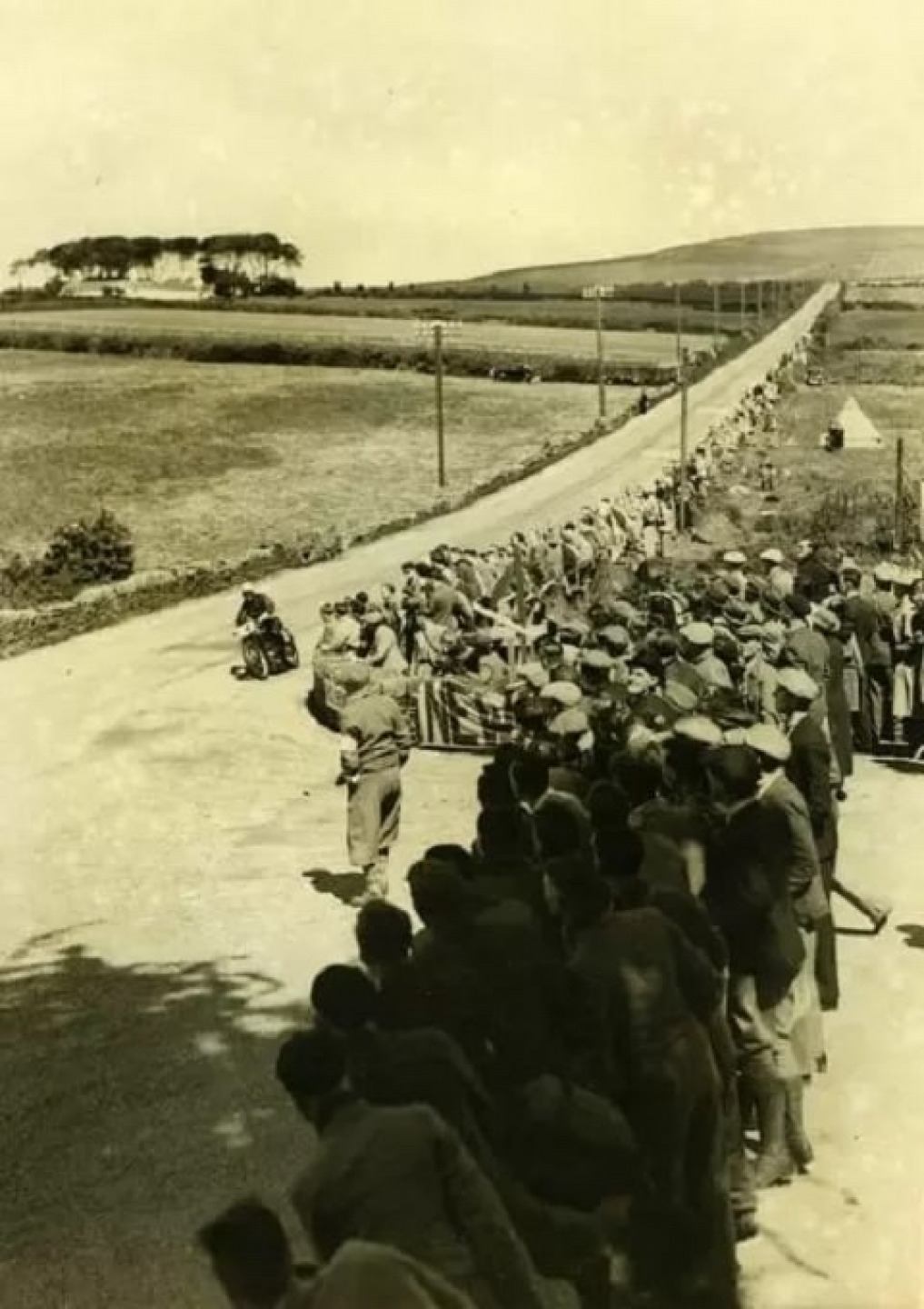 Hillberry action from the 1938 TT
10-times TT winner sweeps past a packed crowd at Hillberry. At this very spot, in 1922, he was watching the TT action and said to a friend "I could do that". 37 races, ten wins later, who would argue with that point.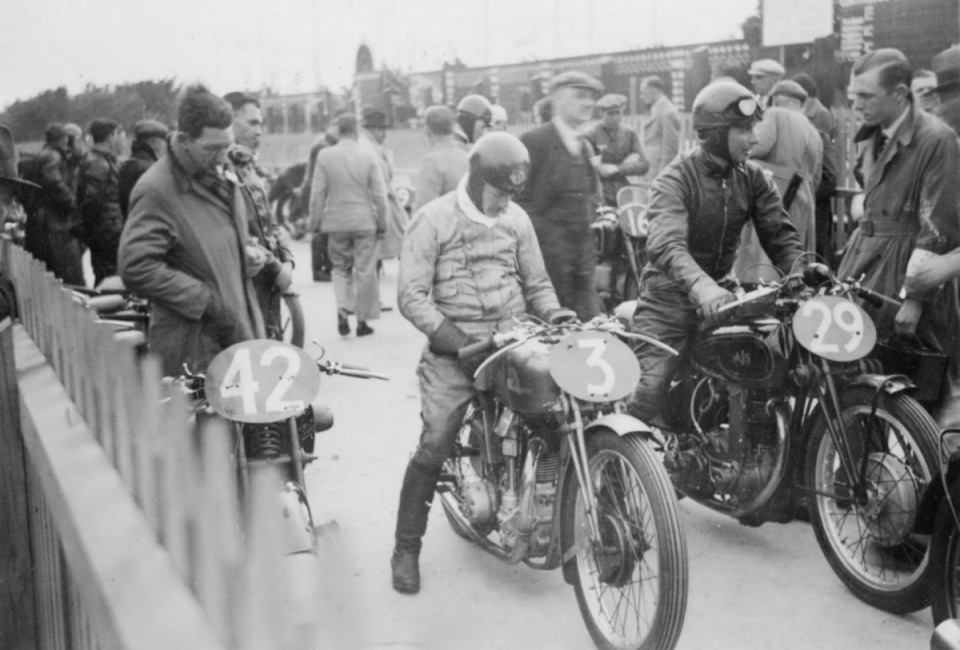 #3 Putt Mossman, OK Supreme, #29 A.R.Foster AJS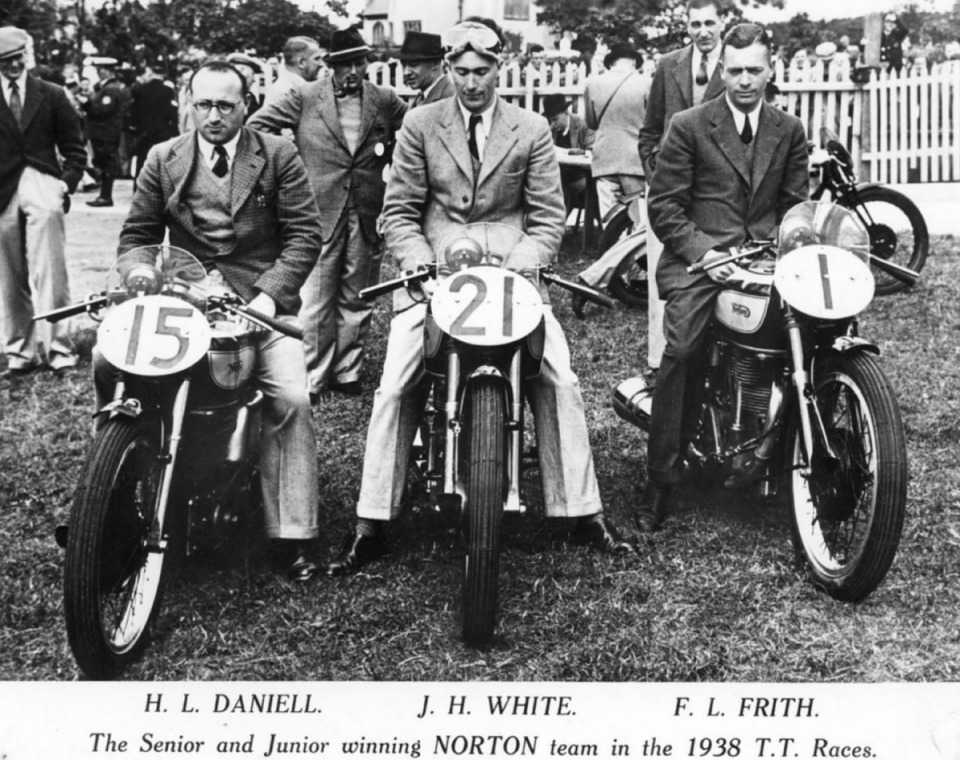 The 1938 Senior and Junior winners.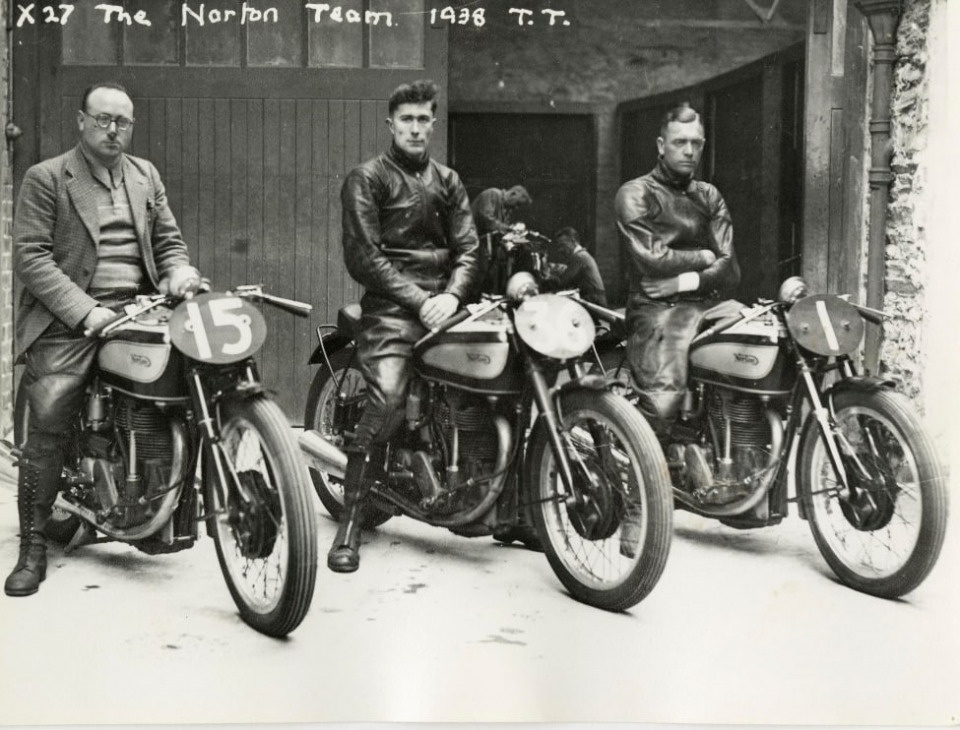 The Norton team at the 1938 TT
Credit: imuseum, wikipedia, iomtt, vintagenorton.
0


Follow
1.6K