Benda reveals two new V4s
A year ago, the Benda name was largely unknown and even in China the firm's range encompassed only a handful of quite ordinary small-capacity cruisers. Now the firm is starting to look like one of China's most interesting companies and it's building on that by revealing not one but two new V4 motorcycle engines.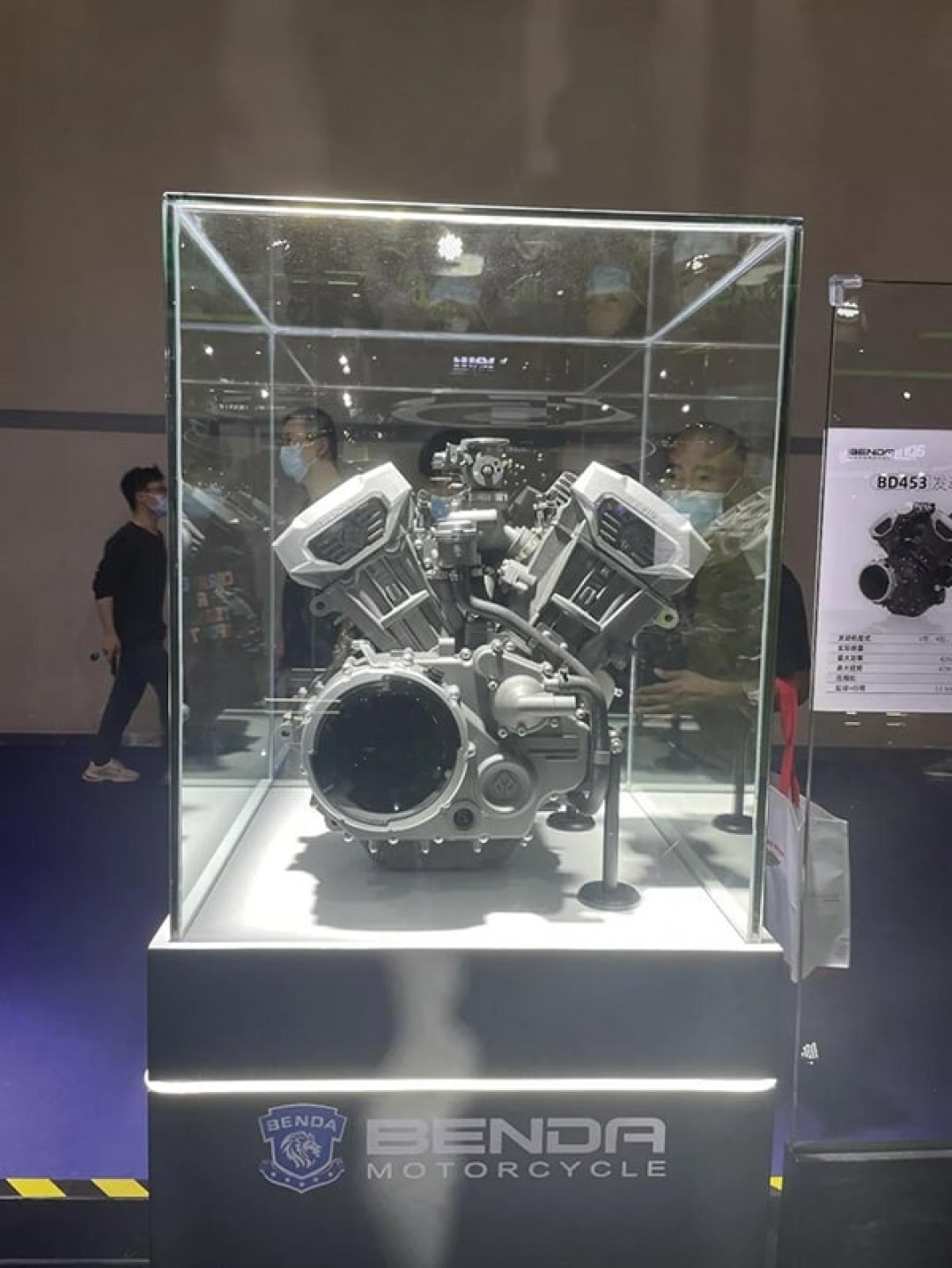 Benda already got into the four-cylinder market for the first time earlier this year, launching the LFC700 power cruiser and the LFS700 roadster, both with their own 680 cc inline four-cylinder engine - but the new V4s come as a surprise.
The larger version, dubbed BD476 (four-cylinder, 76mm bore), measures 1,198 cc in capacity, combining the 76 mm bore with a 66 mm stroke - figures that match Yamaha's old 1,200 cc V-Max. The engine isn't simply a V-Max copy though, despite sharing similar dimensions and 70-degree V-angle; the castings all appear to be newly developed specifically for Benda.
Performance-wise, Benda says it's good for 152 bhp at 9,500 rpm and 89 lb/ft at 7,500 rpm. These numbers don't put it in the superbike league yet, but still promise to make this China's most powerful homegrown motorcycle engine yet.
A smaller 'BD453' version of the motor, looking identical externally but with a much smaller 53.5 mm bore and 55.2 mm stroke (for unusually under-square dimensions and a mere 496 cc capacity), has also been revealed, with performance claims of 56 hp at 10,000 rpm and 33 lb/ft at 8,000 rpm.
Interestingly, although Benda hasn't shown such a motor, if it was to combine the smaller version's shorter stroke with the larger engine's bore, it would have a higher revving 1,000 cc engine on its books, too.
With capacity already overloaded with getting the LFC700 and LFS700 production lines up to speed, Benda says the V4 won't go into mass production until 2022 - when the company will unveil the first motorcycles to use the engines.
0


Follow
1K