MotoGP Valence J3: "Thanks Danilo" aussi!
In this Valencia Grand Prix, the "Grazie" is the order of the day and it is followed by a Vale which reminds us that Doctor Rossi will give back his helmet and wetsuit at the end of this final Grand Prix of the season. The nine-time winner should no longer race on a motorcycle, which will not be the case for the one who also leaves the Grands Prix this Sunday. He is also Italian and it is Danilo Petrucci who made himself a special helmet for the occasion …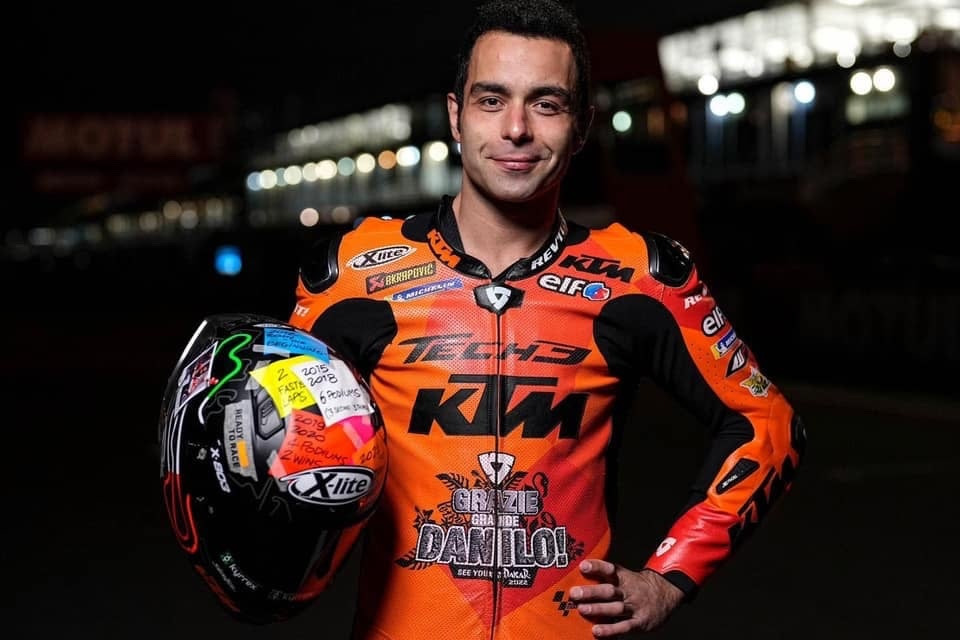 "Grazie Vale" indeed but also "Thanks Danilo"Who will let go of MotoGP to try the rally raid, starting with the big part of the Dakar. Currently pilot KTM, and he will still be in the desert with a machine in the colors of Tech3, Petrux was revealed with Ducati, brand with which he won two Grand Prix in MotoGP.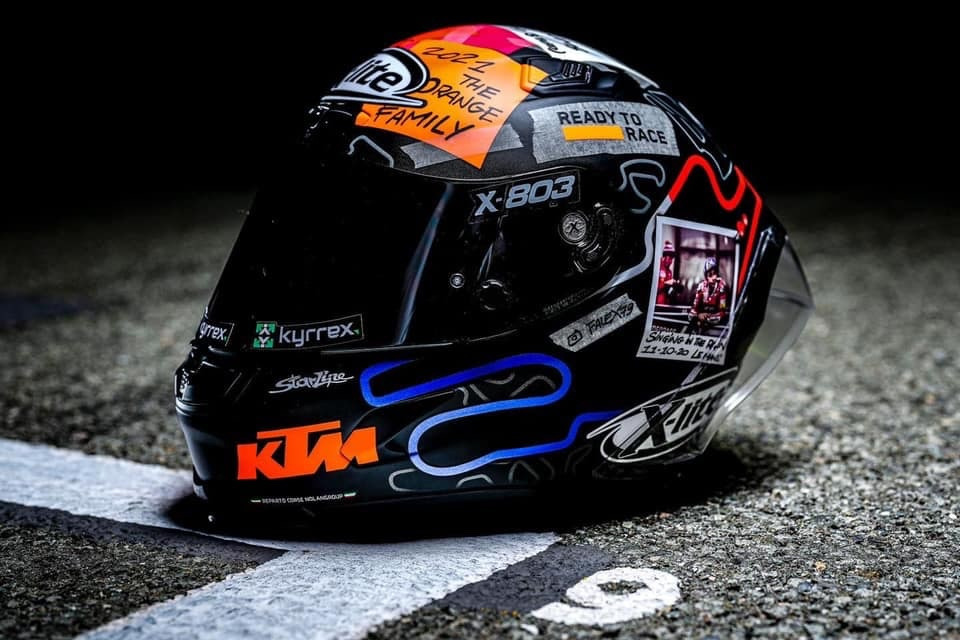 Mugello on one side, Le Mans on the other, the Polaroids of the two victories, the podiums and the best laps, friends: the helmet that Danilo Petrucci will use during his last MotoGP race in Valencia is a kind of souvenir album . A graphic created by Starline that tells the story of a boy who arrived from Terni with a dream he made, after years of sacrifice.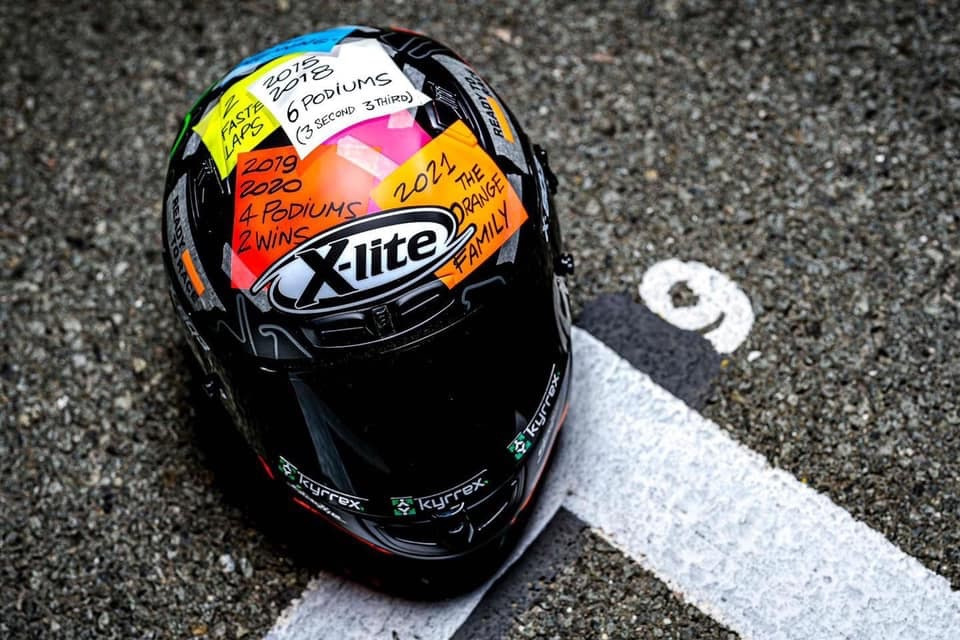 Jack Miller has not forgotten Danilo Petrucci
However, Danilo Petrucci is not totally forgotten. We must therefore remember what Jack Miller said to him during the press conference on Thursday: "it was fantastic to share the garage with him, he was a fantastic teammate. There has always been a good atmosphere in the box. It must be said that we both have quite similar temperaments, we are pretty cool. I think we all appreciate Danilo for what he's done, where he's from and how far he's gone. »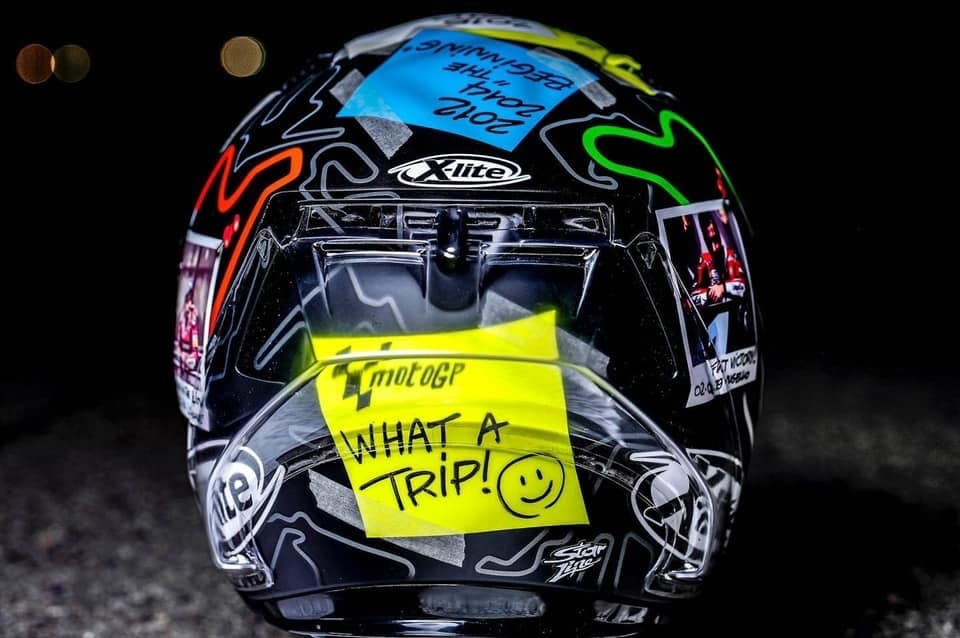 « He did a fantastic job and I think he is an inspiration in our sport. He doesn't really have the physique of a MotoGP rider, and he had to change his way of life to be able to evolve at the highest level. He really sacrificed everything to be able to race in MotoGP, and that is proof of the real rider that he is.. On behalf of everyone I think we have to thank him for what he has done. »
« My best memory of Danilo has to be in Portimão last year. There was practice just before the race, and Sylvain Guintoli was testing a motogp, and he passed me in the first corner and got stuck behind Danilo. He then had to pass it between turns 4 and 5, but it was not to the liking of Danilo who passed it again in the next turn as if we were on the last lap of the race. [rires] ! I still have this image in my head, it was just fantastic! »Hi Petrux!
0


Follow
922