Arthur Conan Doyle motorcycle enthusiast, 1905
Sir Arthur's and his ROC motorcycle. The bike was made from 1904 to 1914, and Arthur Conan Doyle was an investor in the company. Eventually they produced the Wall Auto Wheel, which is a bit better known than the ROC bikes. He was a real motorcycle enthusiast and also raced.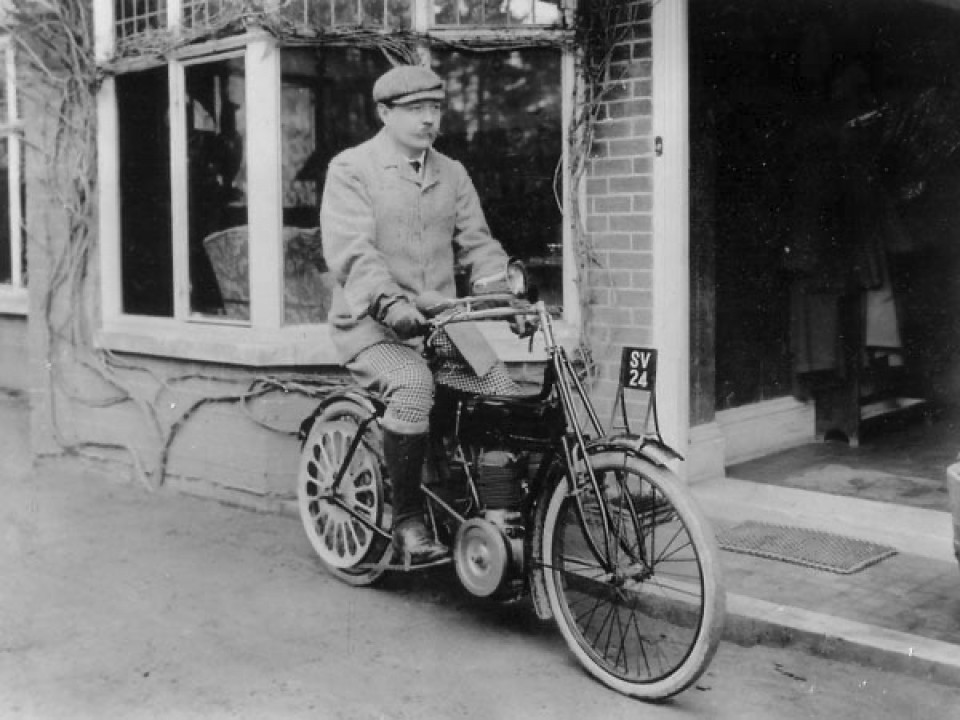 A Brief History of the Roc Motorcycles
Financed by the acclaimed author Arthur Conan Doyle, Roc motorcycles were produced in Guildford, Surrey, and later in Birmingham to the design of A.W. Wall. The machines used both Precision and Roc engines of 2 to 6 hp, mostly V twins. Wall's designs included three-wheelers and bicycle engines. Production ceased soon after the onset of the Great War.
0


Follow
919