Estpania 2017 Tour - a trip to Spain, Andorra and Portugal, part 3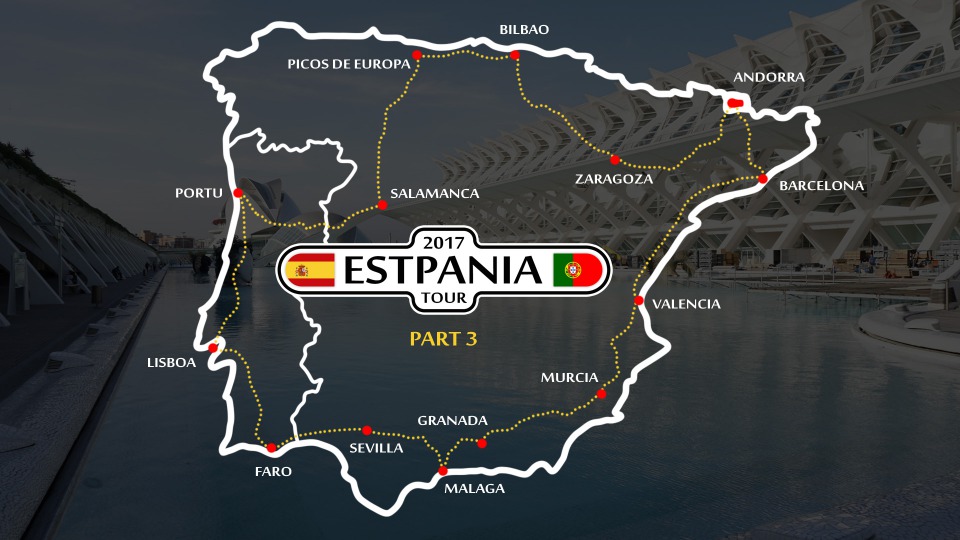 Seville - Malaga
Unfortunately, we did not have time to walk around Seville again. We decided that it would be better to come early to Malaga and spend more time there. We booked the apartment and set off.
The first part of the road was pretty boring. To be honest, the mood was not very good. I was happy only that the road was fast. We rode an average of 130-140 km per hour. And suddenly, the reilef began to change in about 80 km before Malaga. The mountains became visible, and the scenery was amazing. The mood changed instantly. We slowed the pace a bit and the motorcycles drove themselves. Yes, yes, they rolled by themselves. Crazy feeling. Who is in on it, will understand me!
Further, full of positive emotions, we went to look for our apartments. The apartments were in the heart of the town. It is clear, everywhere are signs prohibiting the movement of all motor vehicles. But we persistently go further. The streets were getting narrower and narrower, in the end, we stopped at a very narrow T-shaped intersection, where there is not much space for pedestrians, and we stopped here on motorcycles. In short, we blocked the entire pass. And of course, for our happiness, we were attacked by policemen. Tom tried to explain to them that we could not find our apartments. A woman from a nearby store ran out to help us and began to explain where to go in pure Spanish. In addition, on the street where we were stuck, there were repair work on the facade of the building and water was constantly dripping from the top with some dirt, so while Tom was talking to the police, James's bike was completely muddied. In general, it was fun. As a result, we found our apartments, it turned out, they were 15 meters from this place, but since there was no possibility of parking, we had to give up this idea.
We found an alternative option very fast via Bookong.com and went to check in. In general, there were a lot of adventures. As soon as you relax and think that everything is fine, the hotel is booked, you are in a wonderful mood, the sun is warming, something always happens.
In general, there were nothing terrible. Yiu just received a wonderful experience and a lot of emotions. Passing through makes you only stronger! Thank you!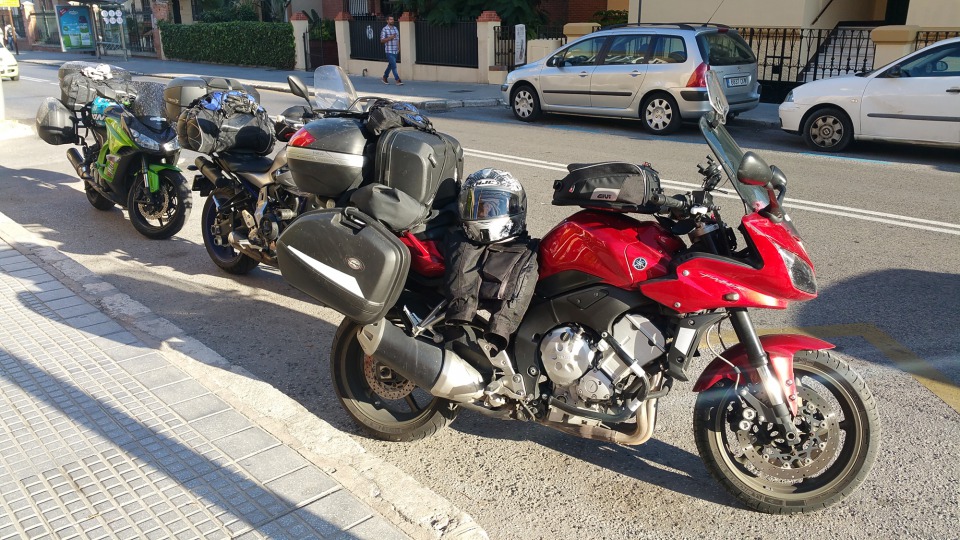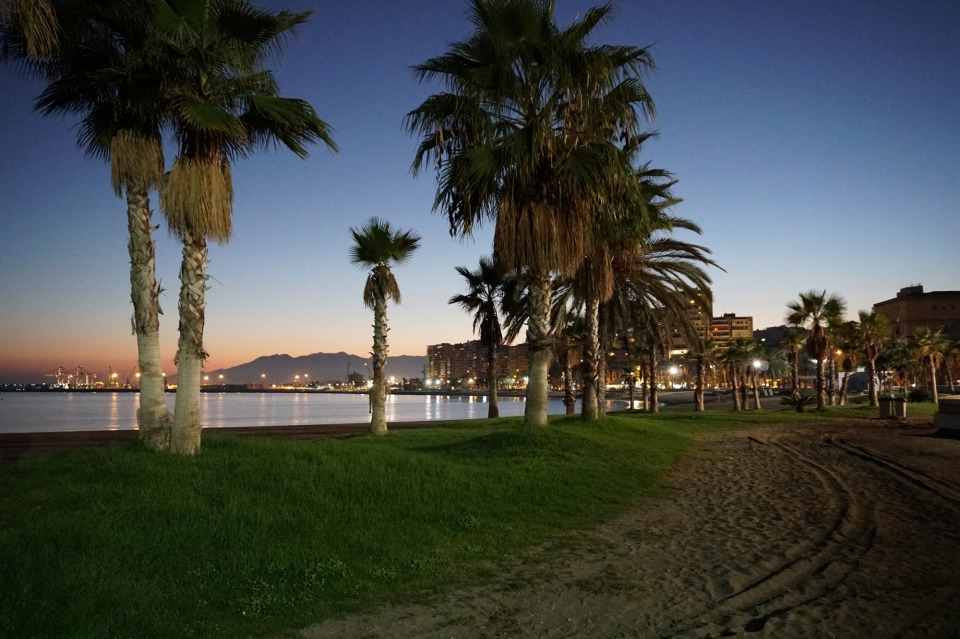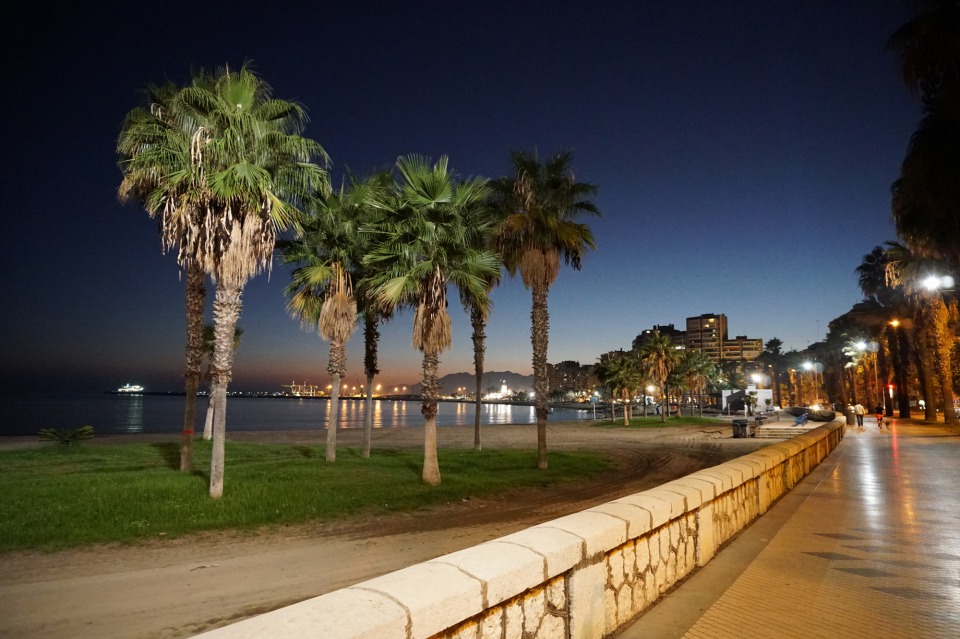 Tomorrow, apparently, we are staying in Malaga.
Malaga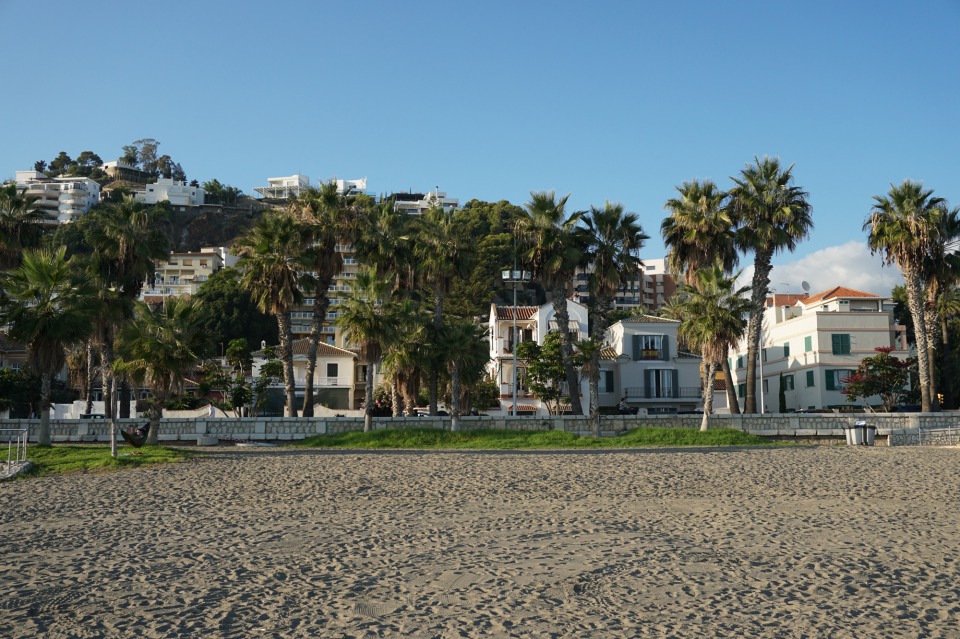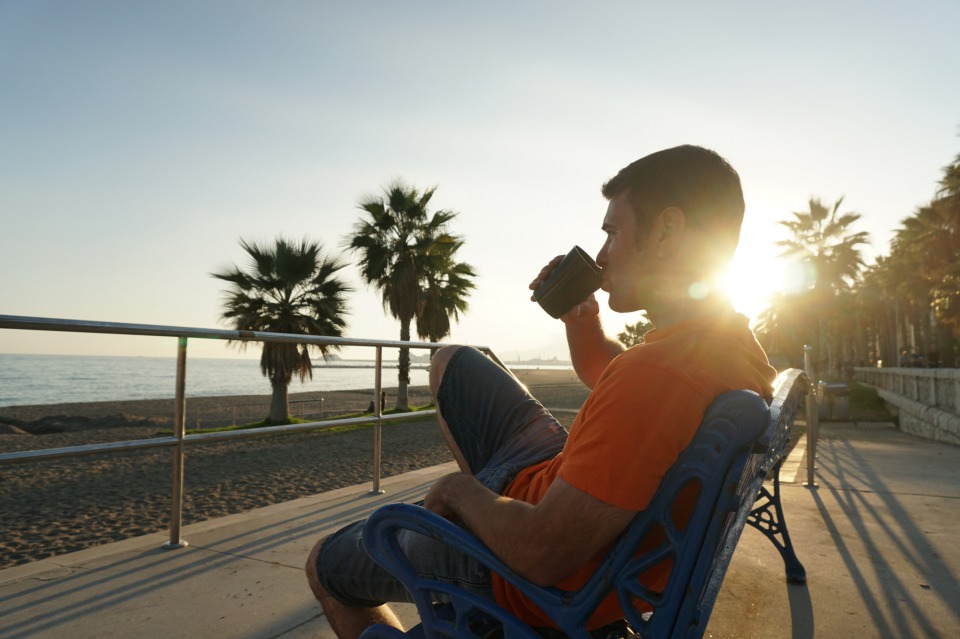 Malaga - Murcia
Spain inspires ...
Do you remember the combination: A-45 A-92N A-7. What is it? This is a chic high-speed road that will take you from Malaga to Murcia or on the contrary. 400 kilometers of beautiful and slightly winding road with insanely beautiful views of the mountains. It won't be boring for sure!
While we went to Murcia, we understood the whole taste of traveling on a motorcycle, the whole point. Even when you are very tired, such moments awaken new unexplored new feelings in you.
Also, while we were driving, thoughts were also about what an interesting and at times unpredictable country is Spain. When you travel 4000 kilometers and you think that you has already seen everythinf and nothing can surprise you, sudden the landscape begins to change and an amazing view of the mountains opens. I also realized that all this beauty evokes in me feelings of art, I want to create, write, compose. I think this can already be seen in this post. In everyday life, you have to force yourself to write something, and even more so to compose. It is clear, where the famous Spanish artists, architects took inspiration when they wrote or created their masterpieces.
Oh, yes, I completely lost the topic of the trip.
We reached Murcia very fast. This is our mid-term stop before Valencia. The town was so empty that it seemed to us that something had happened. There are very few people on the streets, there are practically no cars, the hotel, we arrived in, is completely empty: seven floors and we have not seen a single guest. To be honest, it's a scary feeling. When we asked the woman at the reception, where all the people, answering this question, she laughed for a long time and through laughter explained to us that the day of remembrance of all the saints Día de todos los Santos, was celebrated on November 1 in Spain. Of course, nobody works on this day. The situation cleared up, we walked a little along the old town and went to sleep.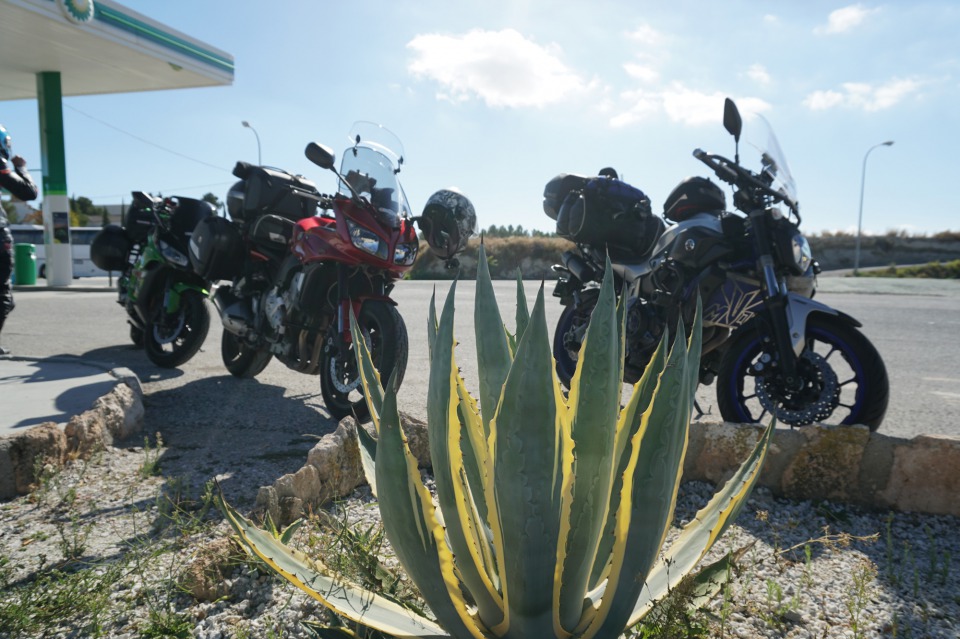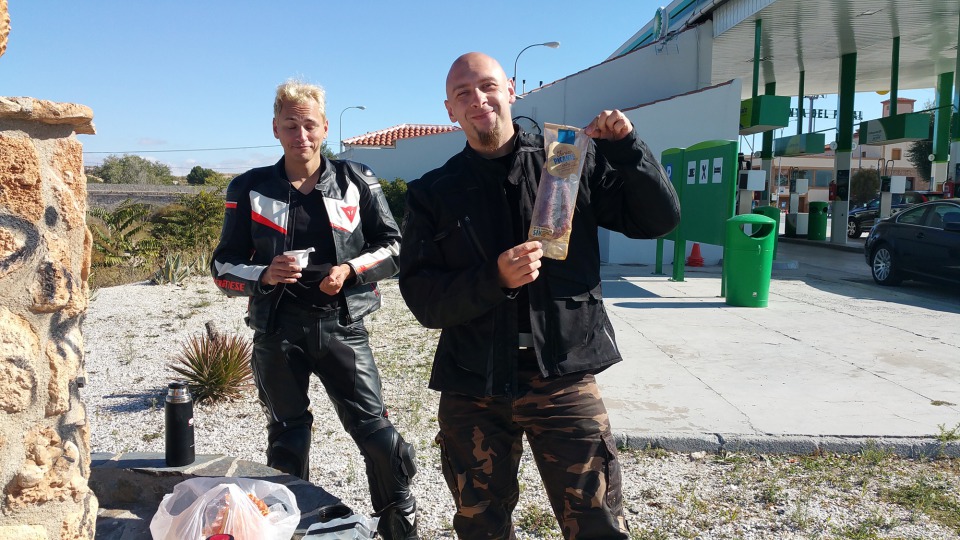 Tomorrow we are on our way to Valencia. There, by the way, will be our penultimate stop and after that the circle will be closed: we will return to Barcelona.
Murcia - Valencia
The 18th and 19th day of our motor trip.
Murcia especially did not impress us at all, maybe we arrived at the wrong time or did not have time to get acquainted with it, or maybe it is really so. In any case, I wanted to leave it as fast as possible and go towards Valencia.
The road to Valencia was not boring, but with each new kilometer there were less and less mountain views. At some point the road became quite straight and deserted, and it was even possible to imagine for a moment that you are riding along the famous road in America Route 66. By the way, we also dream of riding on it.
It was a hard day for me. I had a terrible headache and felt very bad. It became clear that the body wants to rest. I woke up at about 7 a.m., having slept a total of either 12 or 14 hours. Yes, the trip really takes a lot of energy. On the road you need to be constantly on the alert: follow the road, control the speed, plan the route, all these take 100% of your concentration. While I was sleeping, James and Tom had enough time to walk in the center of Valencia.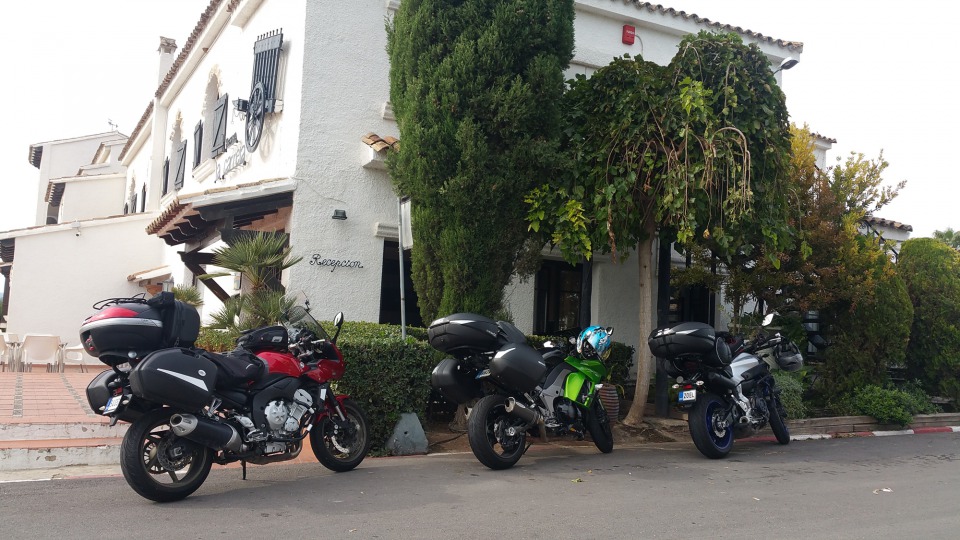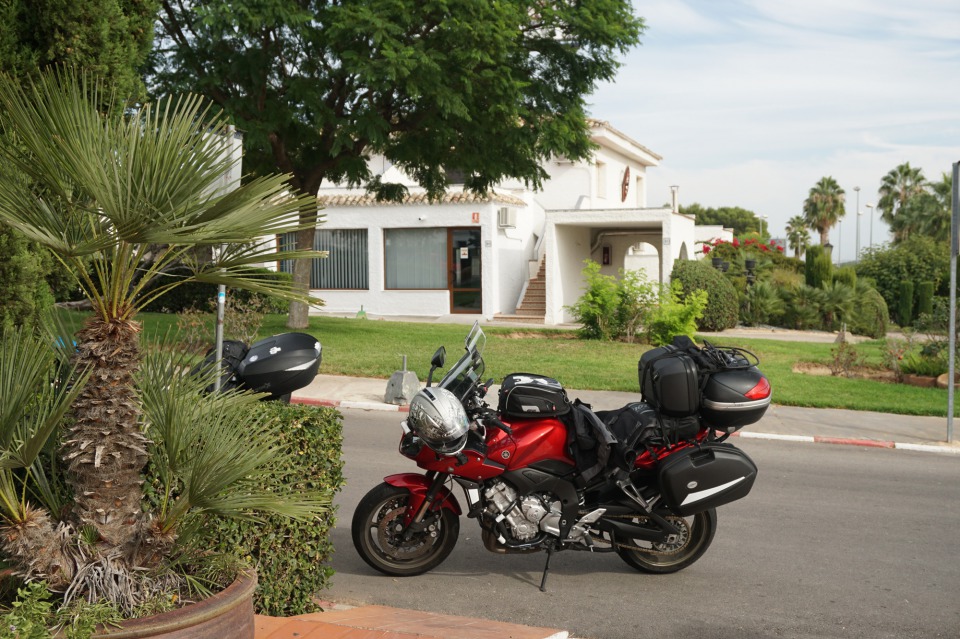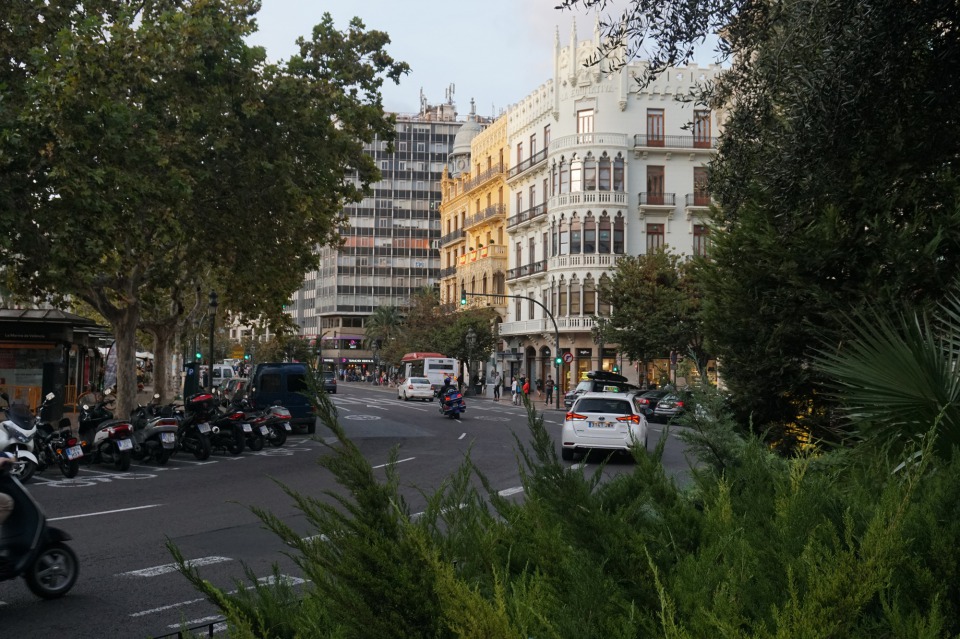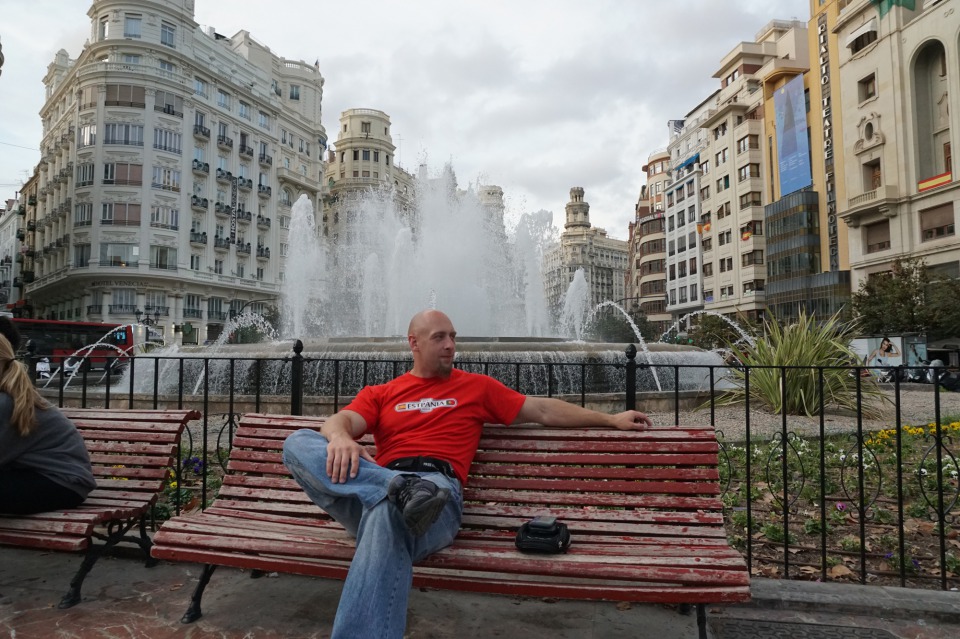 After a good night's sleep, on the morning of the 19th day of our trip, I was full of energy, and we decided to go to the famous city of arts and sciences. City of Arts and Sciences is an architectural complex of five buildings on the dried bottom of the Turia River. I really wanted to see these buildings alive. Since we had plenty of time, we first went to the oceanarium, which was in an 8-minute walk from these space buildings. We had a pretty good time there, and the weather did not fail us either.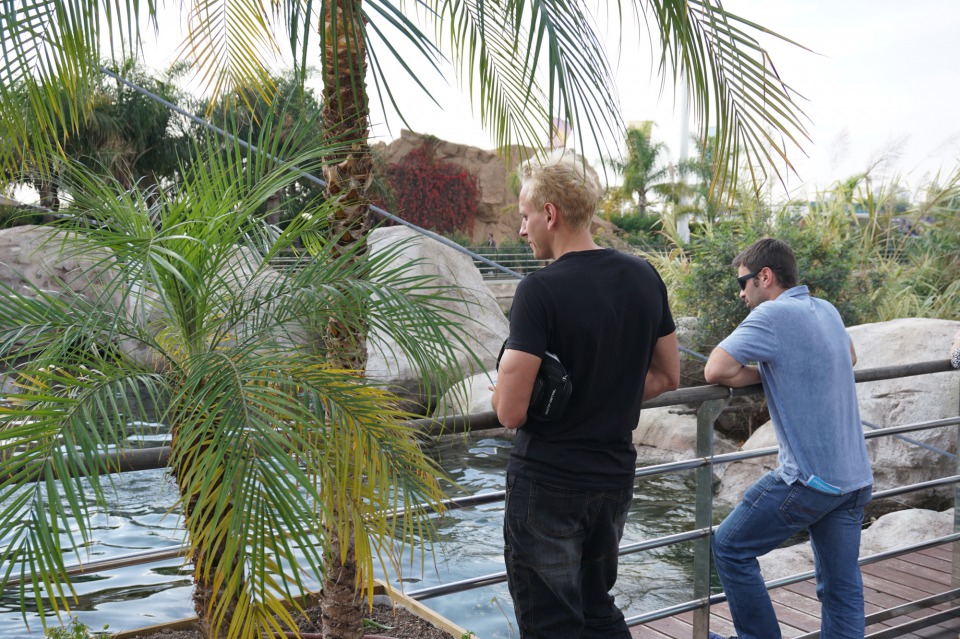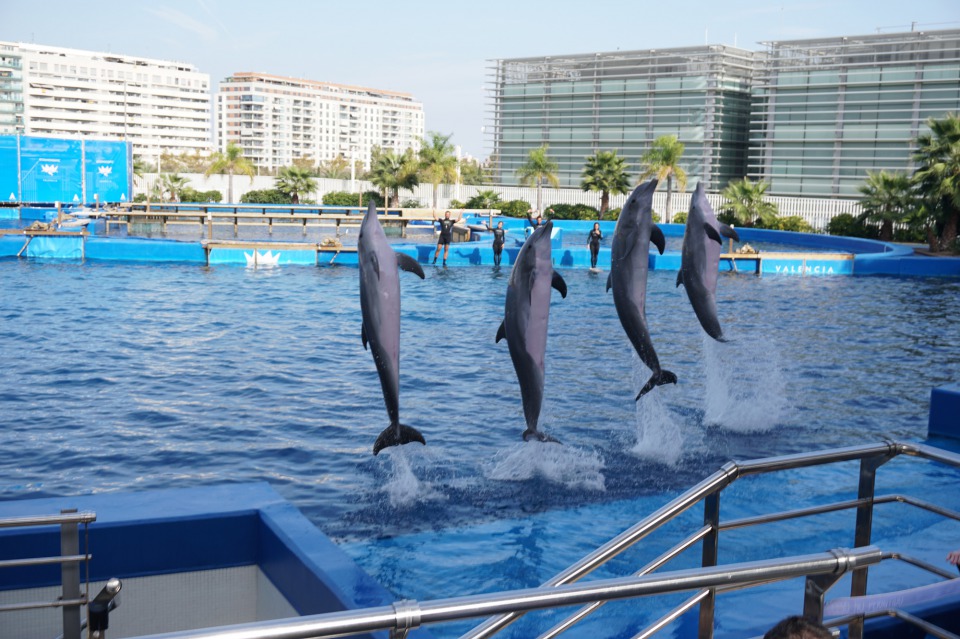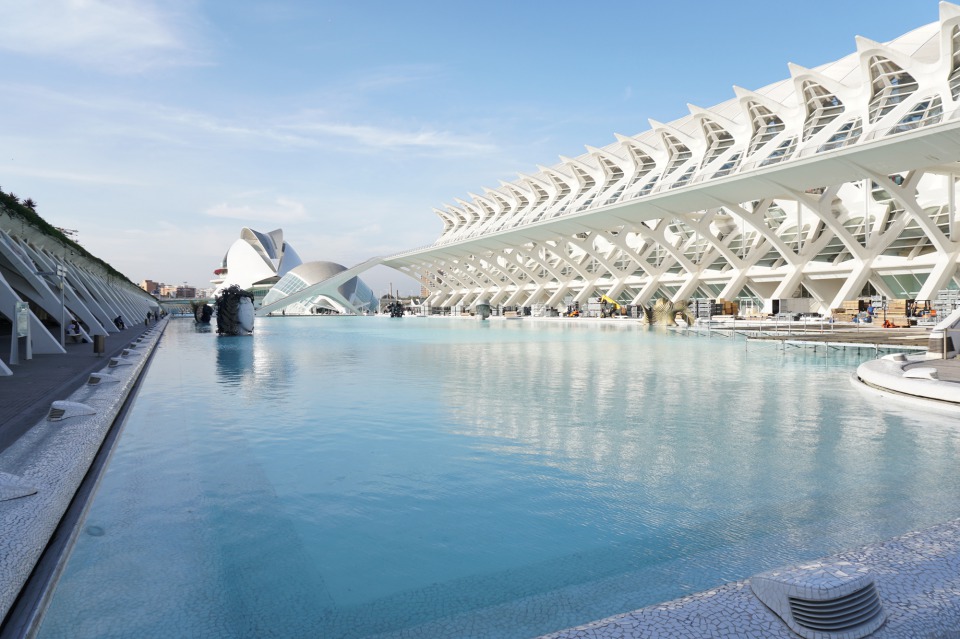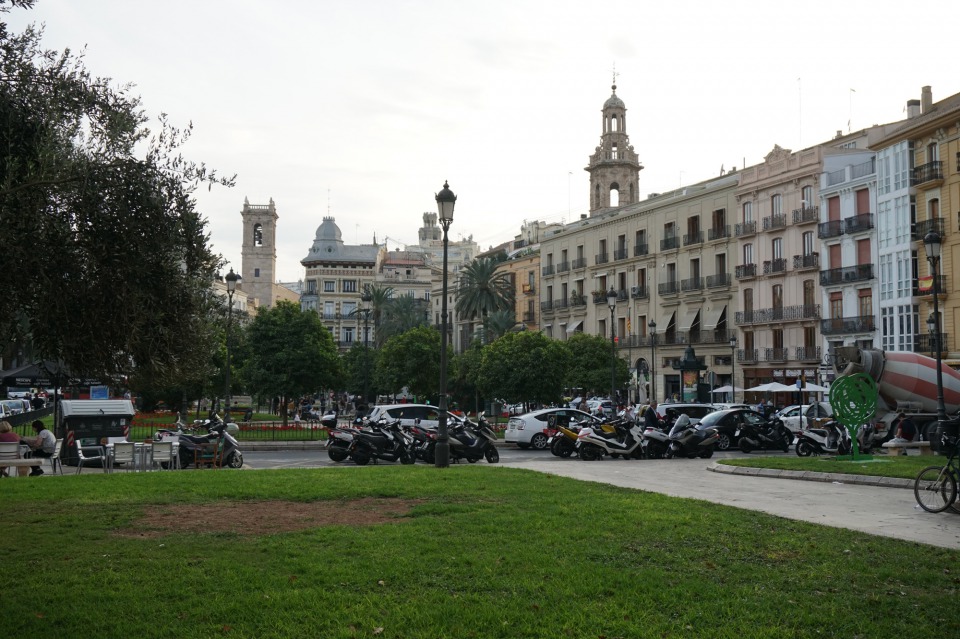 Everything was very unusual and beautiful. It was like getting on another planet. After all, by that time we had already covered 4,500 kilometers. It seems not so much, but at the first 2000 km there were the strongest emotions and impressions. It seems like nothing can surprise you at all and as if you see this beauty every day. I can not imagine, what will happen after 8000 or 15000 km of mileage.
By the way, I wanted to point out, that we don't chasing kilometers, we just ride and do not try to make the mileage as much as possible. In my opinion, this is nonsense, to travel a lot, but learn little. I think the trip should open new horizons of knowledge, develop new volitional qualities and psychological stability. To be happy with simple things and disinterestedly help your teammates, unless, of course, you travel not alone. In other words, the trip should enrich spiritually.
Tomorrow we go to Barcelona, ​​where the circle of our journey will be closed. I do not know yet whether I should be upset or happy. Tomorrow we will see.
Valencia - Barcelona
20th and 21st day of our journey.
The last push ...
Honestly, we didn't want to leave Valencia. We really liked the hotel, we stayed in- the Hotel La Carreta. By the way, a wonderful place to sleep, which is ideal for all who travel by car or motorcycle. But we must go further.
We went on free roads to Barcelona, since the paid part is the most expensive, you would have to pay 35-40 euros for it. Too expensive for 350 km. Mentally we were prepared to go 50-70 km in permanent traffic jams, as it was already in Portugal, but, to our surprise, the roads were very normal. There were no beautiful views, it was boring to ride, but we were motivated by the idea that we are going to the city that we love, to Barcelona.
Having reached the hotel, from which our journey began, there was a feeling of joy and at the same time devastation. We were glad that we did it, but the fact that there is no need to go any further, caused sadness.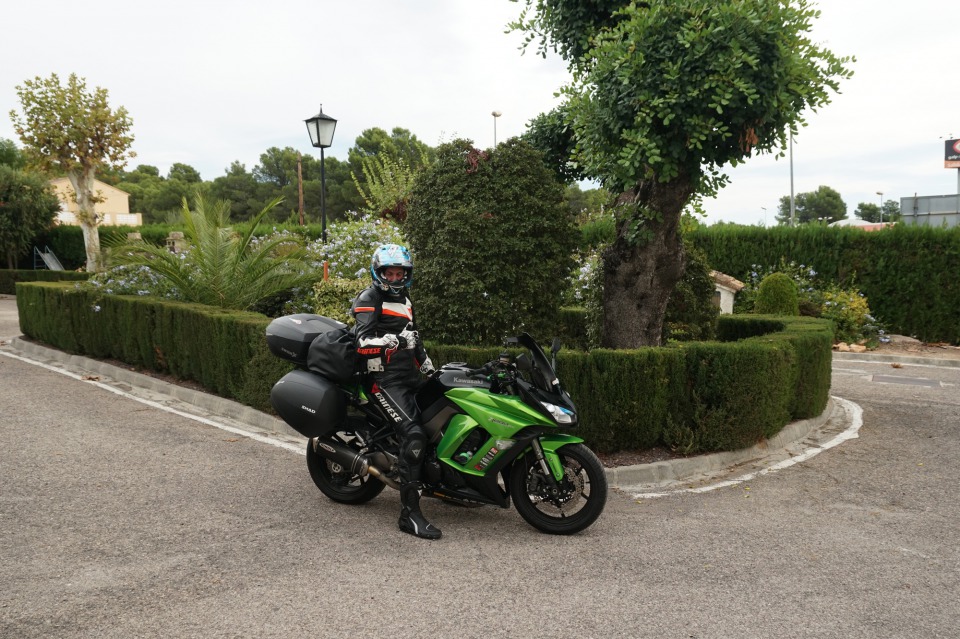 On the 21st day of our trip we went to make an honorary and farewell circle around Barcelona. First of all, we walked around the fairy-tale park Güel. It is simply impossible to be in Barcelona and not to visit this place. We immediately headed to the free zone, and, in my opinion, there are plenty of places where you can perfectly walk and admire the view of Barcelona.
Then we headed to the highest point in Barcelona - Tibidabo Mount. On the way there we stopped to refuel, and there I noticed one kid who was desperately rolling his bike. It was immediately evident that something was wrong with the bike. Without hesitation, I immediately offered him my help. Thank God, the motorcycle was simple with a carburetor, so I began to ask him some questions and after a while realized what the main problem could be. It turned out that the spark plug was flooded with water and did not give the right contact. In general, the result is that the motorcycle started and this guy was sincerely glad. I think at such moments everyone would like to be helped. We talked a little, exchanged contacts and went on.
Walking along Tibidabo, I found myself thinking about a stunning view opening from here. The whole Barcelona is like too exposed.
So, good-bye, Spain, goodbye, Barcelona, ​​we're going home, but someday we'll definitely come back, to once again enjoy the hospitality, the ideal winding roads and beautiful views of the mountains.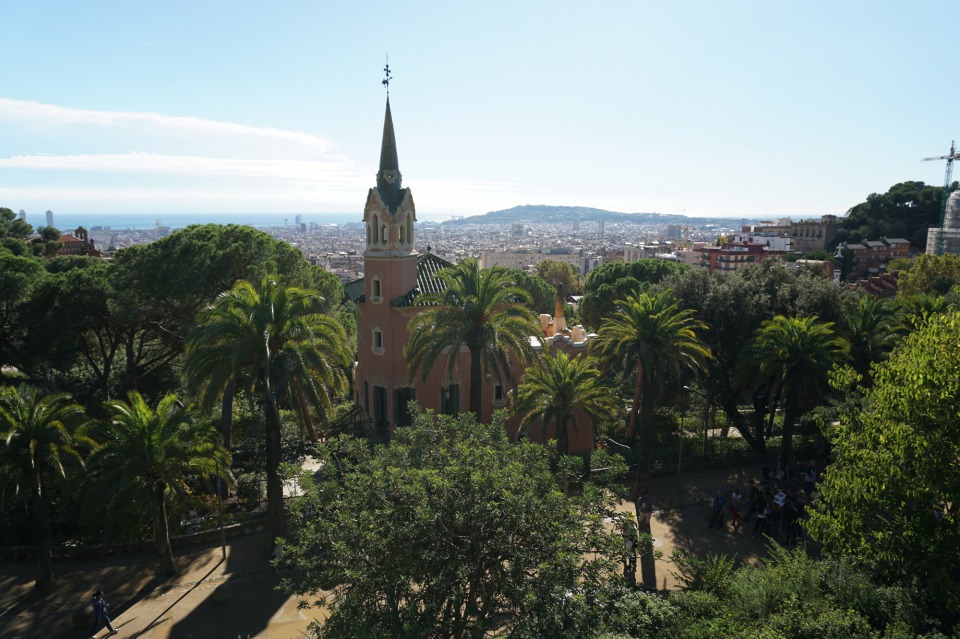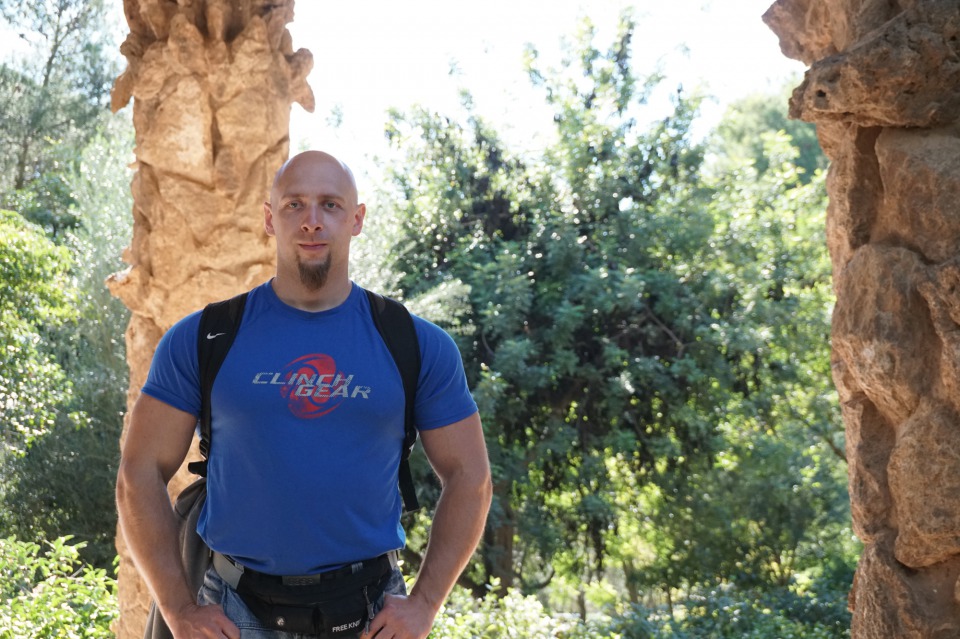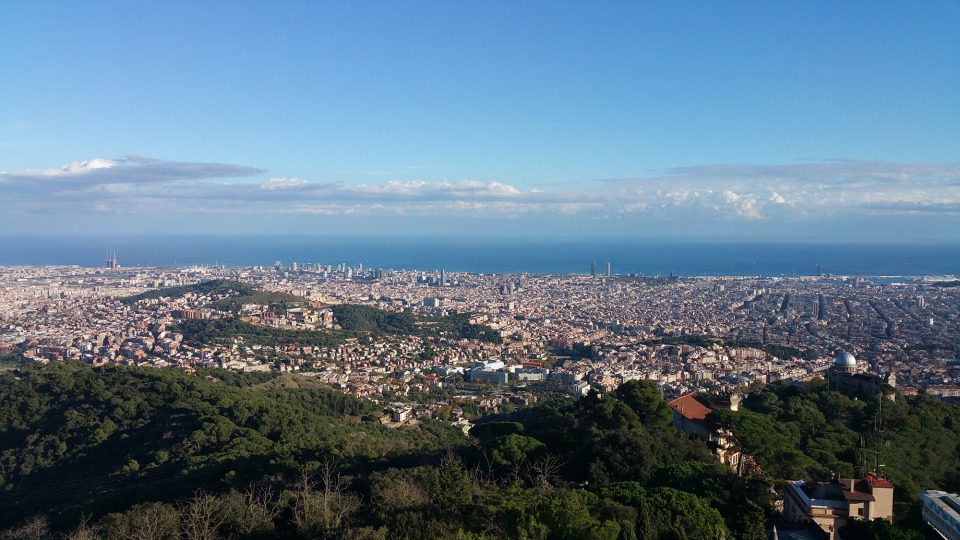 0


Follow
2.2K