Volkspod : reinforce headlight cup. Step 2
Add some tack welds to the headlight cup to give it some more strength. We don't want it breaking if you go over a pothole since the bike has no shocks.
Once you've got both fenders cut in half just check the fit by holding them together. If the headlight looks snug and nothing is overlapping you're good. You can see in the picture that there is some space between the fenders, that's okay since you are going to push them together later once you weld the front together.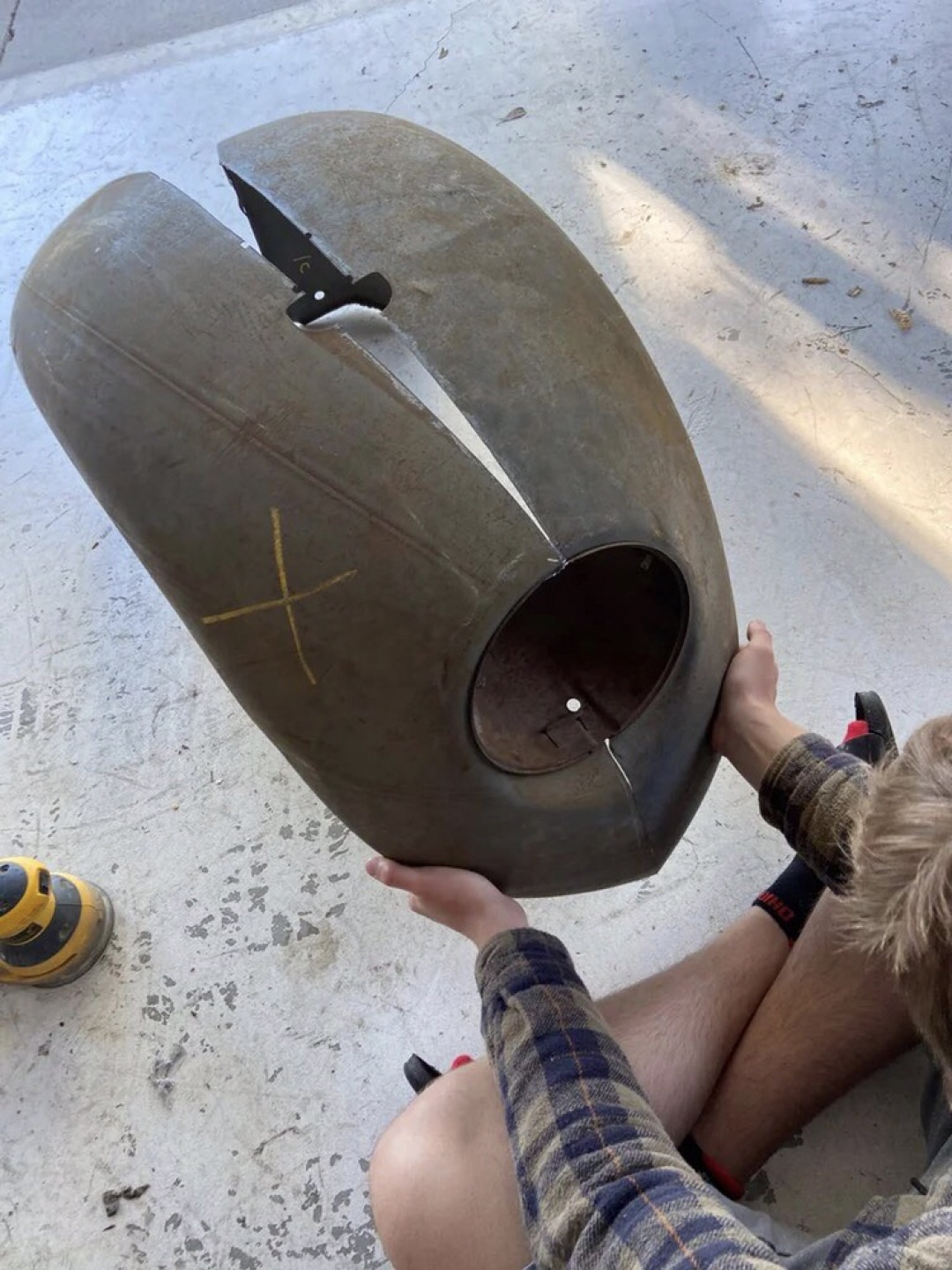 If you have some things overlapping or hitting feel free to put your grinding wheel on and shave the excess metal away. Be careful, fenders are expensive.