Volkswagen "Beetle" is one of the most memorable cars in the history of the automotive industry. It has become so classic that it is often used in retro and modern racing games, and car designers often try to rebuild it. The Volkspods were created using elements from the Volkswagen Beetle. The work of Brent Walker looks pretty interesting and funny. Volkspod was assembled from four VW Beetle wings and wheels for a mini-motorcycle and engine. A total of 2 such Volkspods have been developed, the hull of which is made of Beetle front wings. As the power unit, small 79cc Volkswagen motors are used, which are located on a tubular steel frame. The Volkspods equipped with 13-inch wheels, which are wrapped in large tires. According to Walter's words, the performance of the Volkspods is 6.5 hp.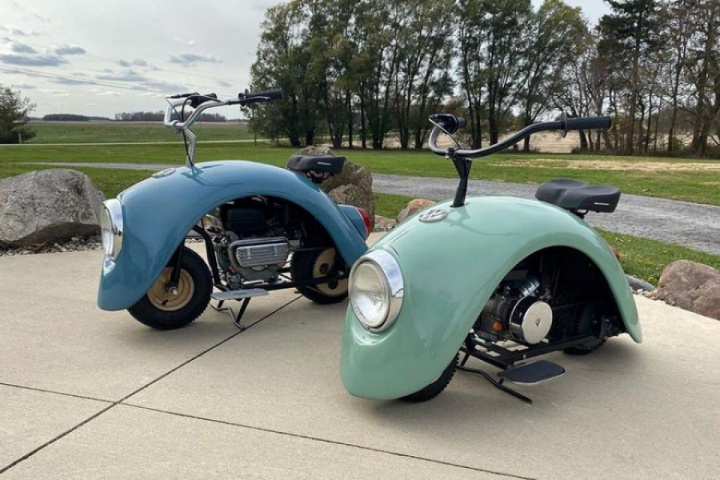 Non-standard motorcycles are painted in the traditional Beetle's first-generation shade. One copy has a birch-green color, and the second is made in blue tones. On the Beetle, wing appeared control elements and chair, as well as special footrests. Internet users emphasize that these original vehicles look very funny and unusual. Volkspods were so liked on social media that some users stated that they would not refuse to buy them. The development of the first Volkspods Walter began to deal with less than a year ago. It should be emphasized that the second model of the motorcycle looks more thoughtful and elegant thanks to the use of the original VW footrests.
Credit:Brent Walter Instagram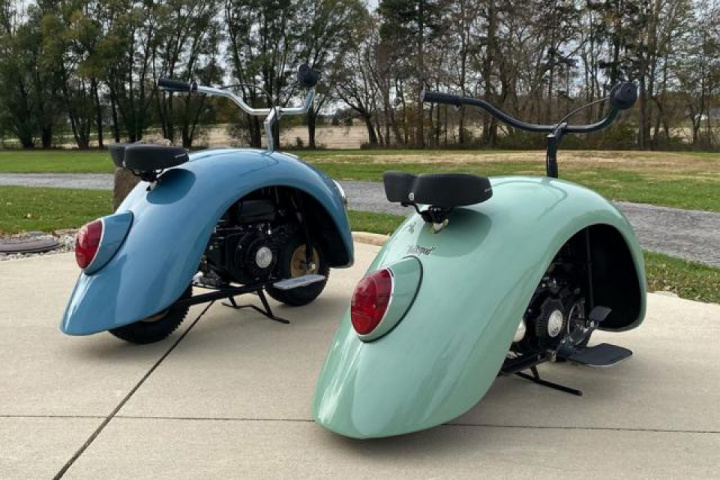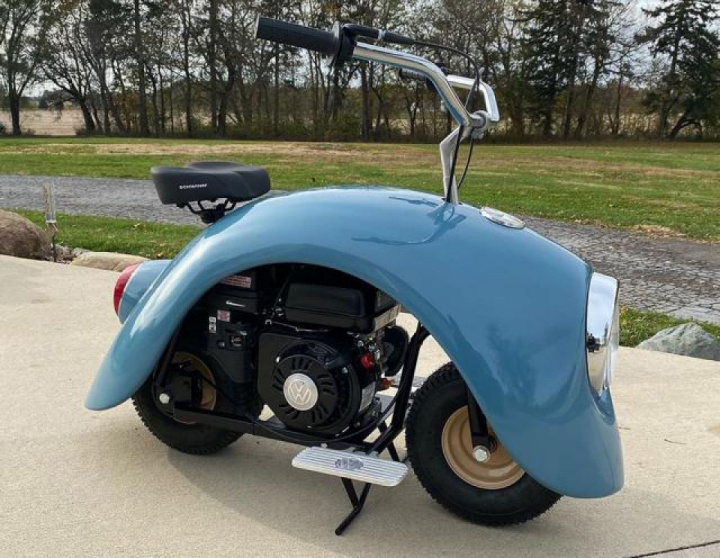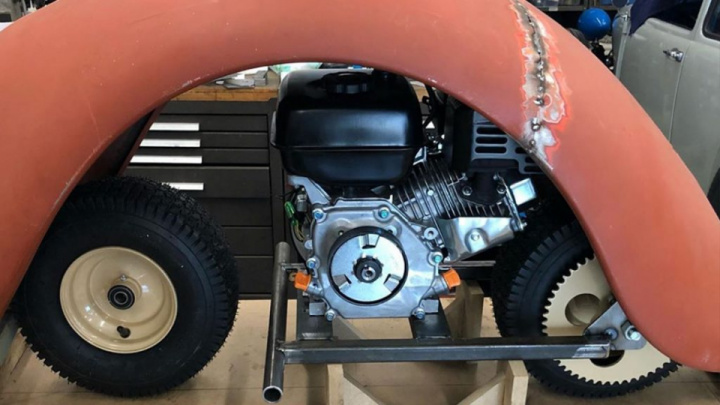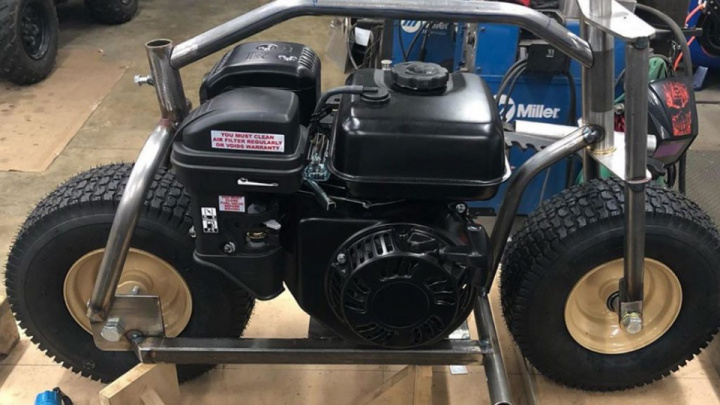 Join the community of motorcycles and people
Moto Riders Universe app is the best way to stay informed about what's going on in the moto community — whether it's finding a good news, planning a local event, or sharing safety tips. There are so many ways our moto-buddies can help you, just use this easy way to connect with them.