The first Ducati Scrambler 1100 has come down today from the production line, and it will arrive at European dealers starting from mid-March.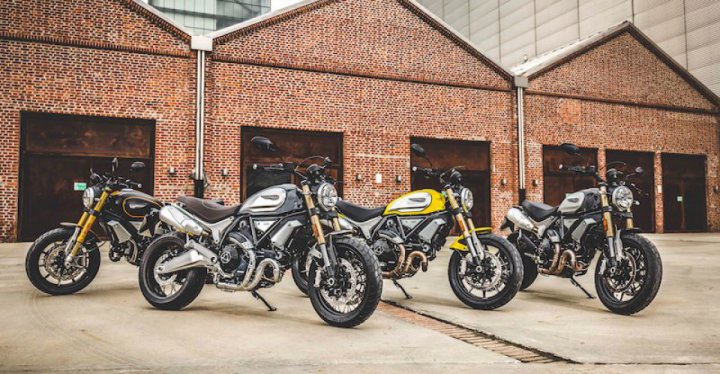 Ducati claims that the Ducati Scrambler 1100 adds a new dimension to the Land of Joy with technology, performance, high quality finishes and great comfort. The Scrambler nameplate has already helped the brand gain a lot of traction in existing and new markets, especially in Asia.
The new 1079cc engine has generous torque available from low revs, the true strength of this bike, but the chassis is very agile as the traditional Ducati Scrambler. To support ease of riding electronics have also been evolved, guaranteeing maximum active safety with the use of ABS Cornering and Traction Control.
Available in three versions, Ducati Scrambler 1100, 1100 Special and 1100 Sport, this new motorcycle from the Land of Joy is ready to meet the needs of the most demanding riders.
While preparing for the arrival of this model to the market, the Ducati Scrambler brand is currently shooting the second part of the official launch video, presented at the Ducati World Premiere, which will soon be released.
We do not have an official statement on when this motorcycle will be available in the Middle East but we're expecting it to reach our shores around the start of winter 2018.
#Moto #Ducati #Scrambler