This off-road racing motorcycle, presented in the photos, is the only one like it. It was built by a Swedish parts-bin special. As a result, we got a unique motorcycle, that was considerably quicker than most of its factory competitors.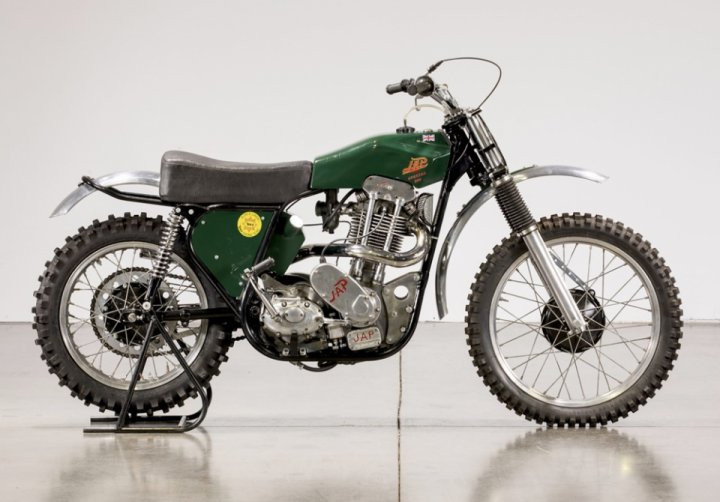 It was based on the BSA Gold Star motorcycle, regarded for the best motorcycle frames in the 1950s. The Gold Star was a dominant force on the race tracks of Europe and the United States, and nowadays it is often seen in the world of vintage motorcycle racing. The story of this bike isn't complete, but we know for sure that a Swedish motocross racer sourced a single-cylinder JAP engine from a crashed midget race car, and installed it into his Gold Star frame.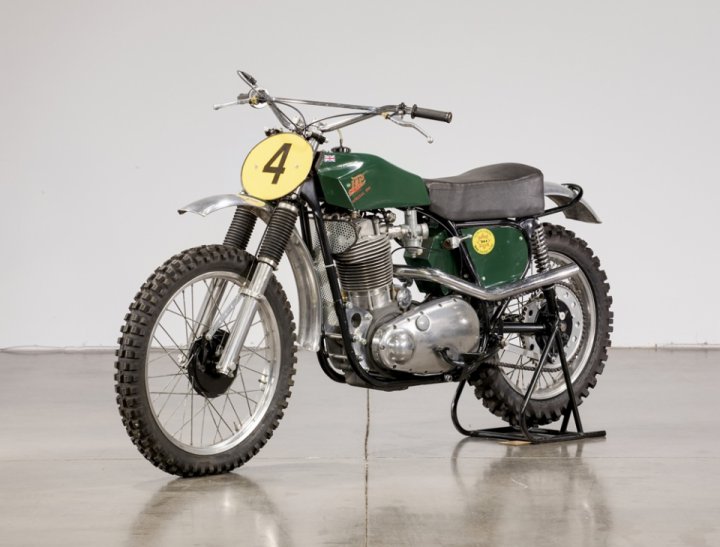 J.A. Prestwich produced a 500cc engine for midget racing cars. It runs on alcohol. Approximately 60 units were built for midget racing in 1952. And it's not known how many others survived.
BSA Gold Star motorcycles featured a very versatile frame for being able to take almost any engine, so it took just little effort to fit the very tall JAP motor. The bike is completed with Husqvarna wheels, a custom seat and fuel tank, a carburetor, a single straight exhaust pipe, a 4-speed gearbox.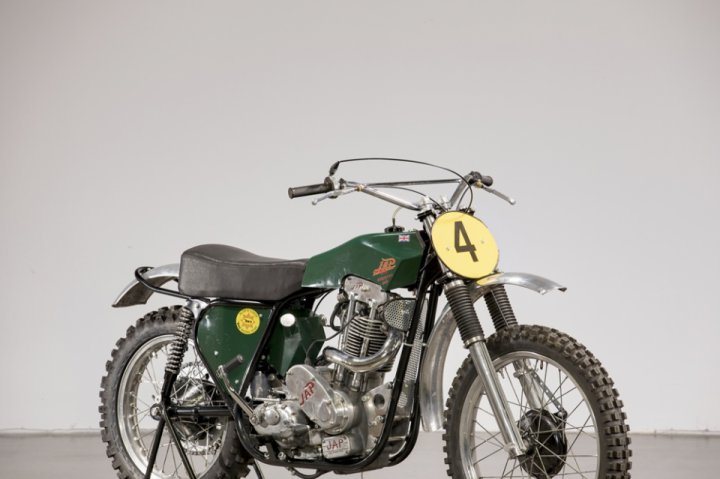 The motorcycle will be auctioned in late January 2019 in Las Vegas.