Italian motorcycle manufacturer Ducati, based in Borgo Panigale, might be interested in entering the pure off-road market with the possible build and launch of a motocross bike. There's not much information about this supposed project, but according to some blogs, this might actually become reality.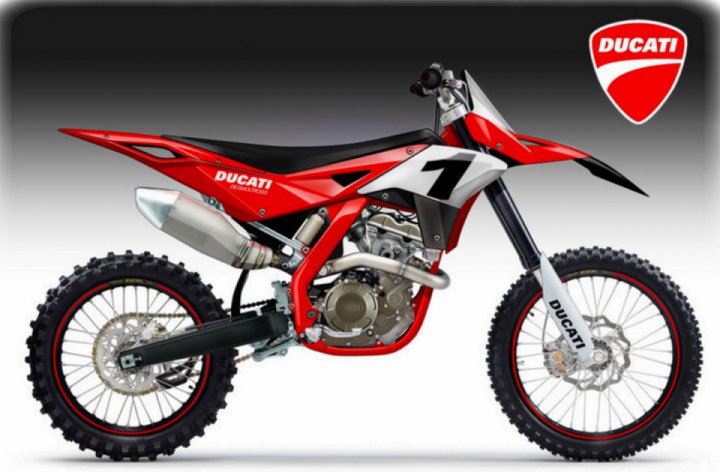 Ducati's plans to launch themselves into the motocross segment aren't exactly new, and it's now five years since the Italian manufacturer decided to stop thinking about this project. Instead, the brand led by Claudio Domenicali and with Audi Group as their owners, has since then focused its attentions on building better and better road bikes, while at the same time trying to become the best in MotoGP and World Superbike.
Record sales every year, and great results on track, especially in MotoGP, means Ducati's strategy was a good one, and now they can shift their focus into special projects.

The motocross bike from Ducati would have a single-cylinder engine, and displacement should be of 450 cc. This engine, although mainly created to off road use in this motocross model, could find its way into future road models from Ducati. Domenicali already said that his brand might build smaller capacity bikes, with the intention to get bigger sales in Asian countries where small displacement bikes are best-sellers.

Will we really see Ducati creating a 450 cc motocross bike?

Only time will tell, but we bet that Ducati might surprise us all in the near future!
Credit:imotorbike.my