When you look at Ducati Hypermotard & it might confuse you. Ducati designers have combined the features of a motocross bike with a super naked one. The result is a bike that brings up a massive grin on the face of its rider. But this Hypermotard is only admired, as the photographer said " When I saw this beast of a machine, I was just itching to shoot it!", unfortunately there is not a lot of information about this motorcycle except for some short information.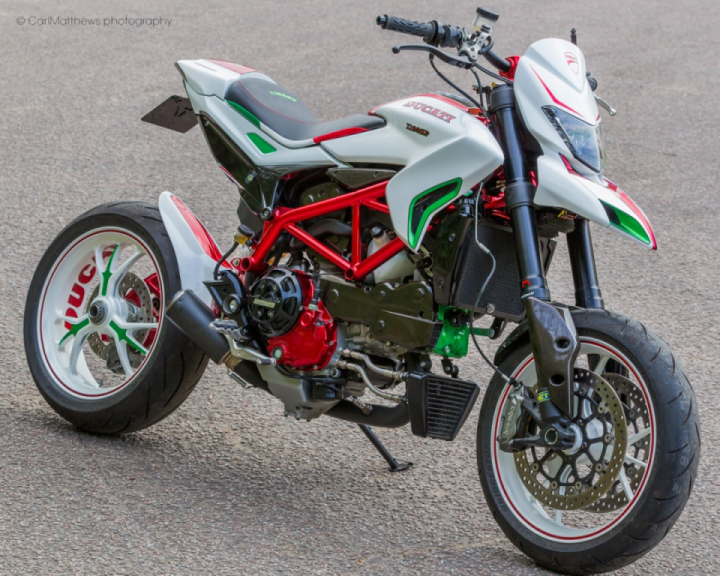 The standard 821cc engine was swapped out for an 1198SP motor and is now putting out around 160bhp! The exhaust note from the custom fabricated pipe is, in a word – thunderous. The paintwork is truly a work of art with its nod to the colours of the Italian flag accenting the bodywork, frame and motor. This machine is a testament to the craftsmanship of Zsolt Hermann and his team.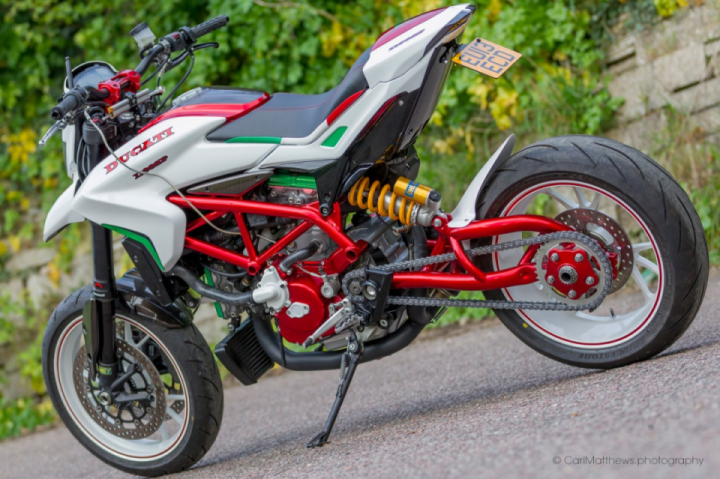 There are lots of really nice engineering details on this machine and a host of performance upgrades that you can't see.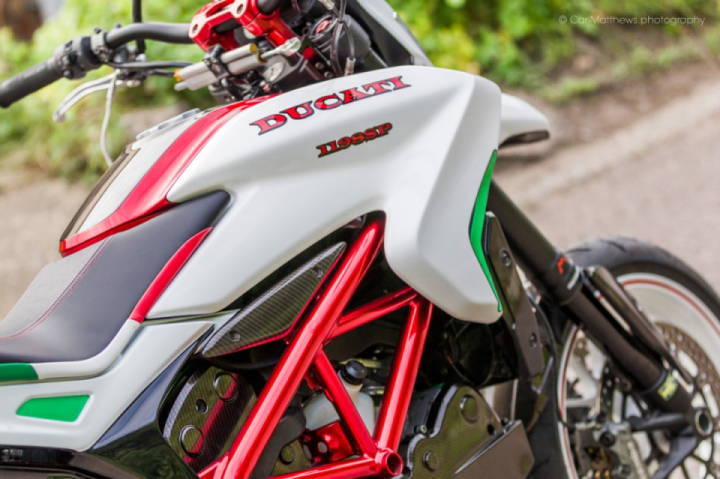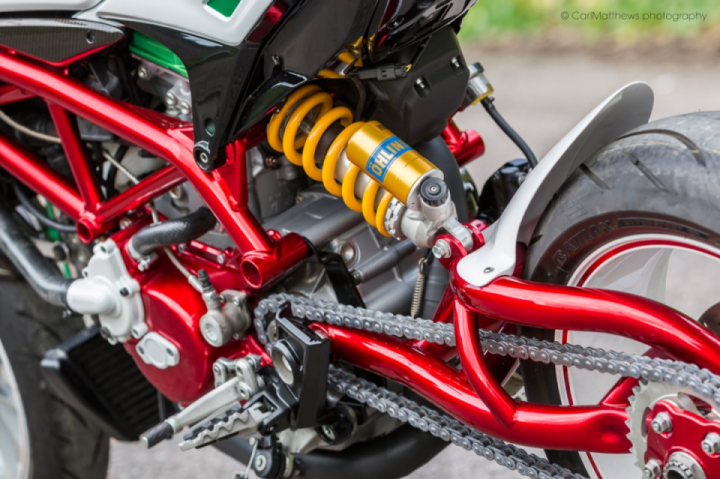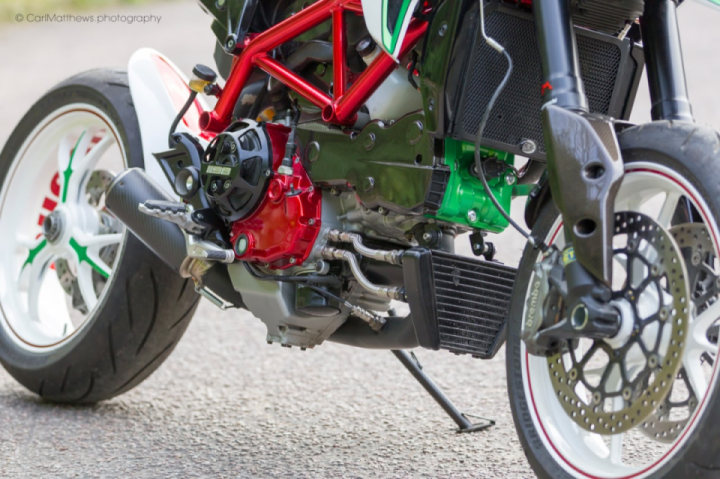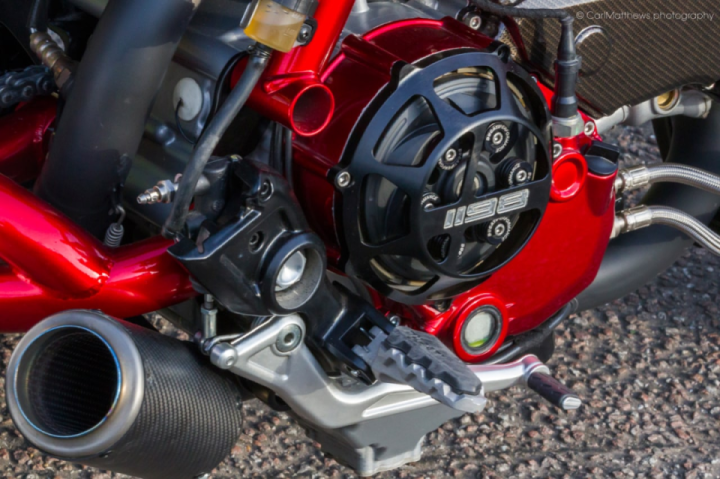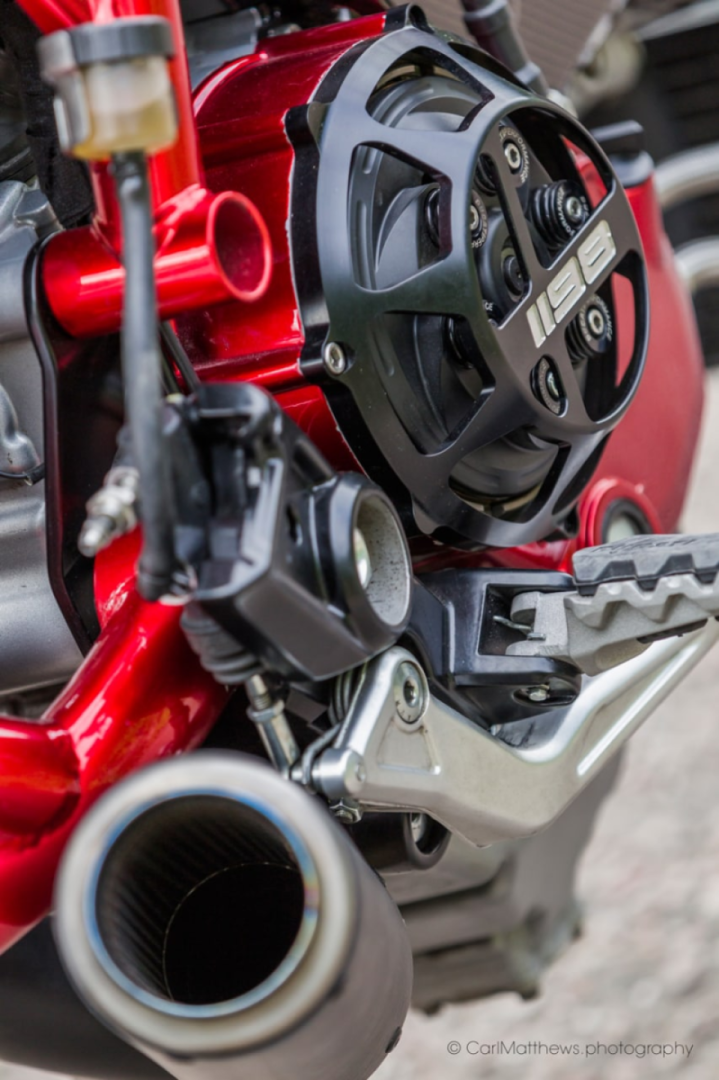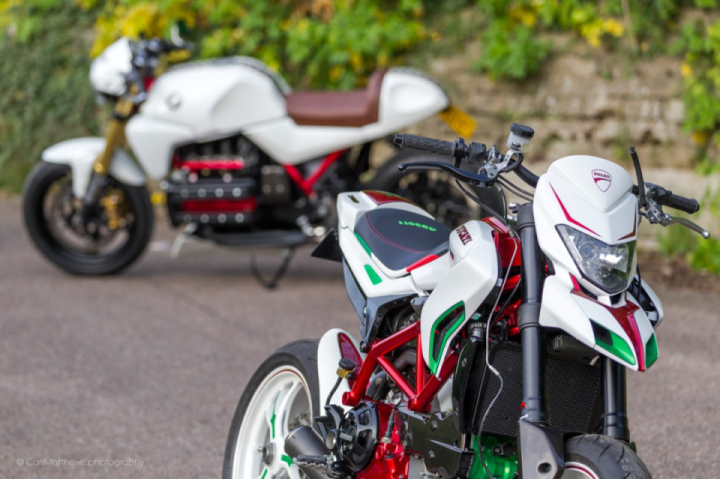 Credit: Carlmatthews.photography