May 15, 2016 was the last time, when Honda World Superbike Team won the WorldSBK race. Kentucky Kid, Nicky Hayden, took his first ever WSBK victory in wet weather. The rider crossed the line in Sepangin a supreme display of speed and control in difficult conditions. After this outstanding event, Honda didn't get any victory for almost two years.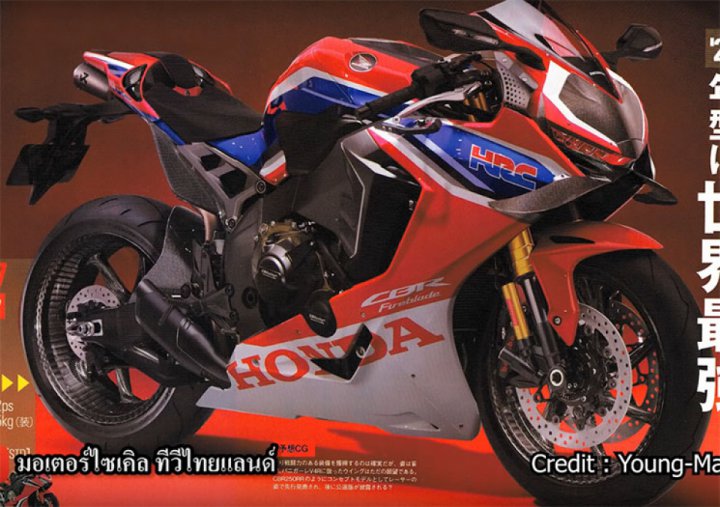 In 2019 Honda signed the contract with Moriwaki Engineering with intent to recover its fame, lost in recent years. Moriwaki Engineering is a Japanese manufacturer of special high performance products and motorcycle accessories. The company has been working closely with HRC in Japan for years and it was chosen to operate the factory team Honda in the WSBK racing. The tool for achieving these goals will be the Superbike Fireblade SP2, a motorcycle that faces its third season since it was presented at the end of 2016.
Despite the efforts of Honda to update its Fireblade (redesigned chassis, 15 kg less weight, plus 11hp, advanced electronics), it is clear that the CBR 1000 RR is still a motorcycle that needs to take a step further if it wants to catch up with the rivals.
Young-Machine edition from Japan claims, that Honda is preparing a street superbike that we will not see until the EICMA show in Milan in November. Although, aesthetically, it will be similar to the current line of the Fireblade, Young-Machine speaks of an authentic revolution within Honda with a superbike that will be much closer to the RC213V, Ducati (Panigale V4), Yamaha (YZF-R1M) and Aprilia (RSV4 RF).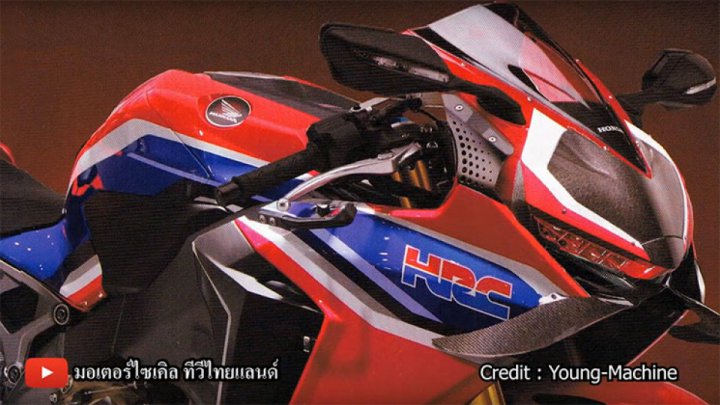 If Young Machine's renders can be believed,the 2020 Fireblade will incorporate V-TEC system as well as the S1000RR 2019 or the next-gen GSX-R 1000 R.The configuration of the engine is still not very clear: some media suggest that Honda will continue betting on a four-cylinder engine, while others point to a change to a V4 configuration.
The last point seems the most logical in terms of performance and cost savings. And tell me, what is the point of giving millions of dollars to the development of a V4 engine for MotoGP and then not taking advantage of this technology in your street superbike?
For instance, this year Ducati will definitely abandon its traditional two-cylinder engine in order to give a new Desmosedici GP17 a chance to fight face to face with Kawasaki and Yamaha rivals.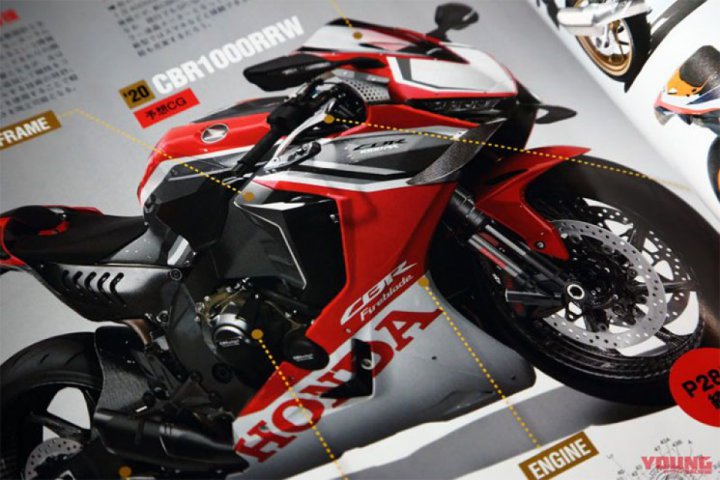 Honda already has experience in using components of its racing bikes in road-legal versions. In 2015 it happened with the exotic RC213V-S, a MotoGP bike that you could ride as long as you had $180,000. Logically, facing this future 2020 Fireblade, Honda would have to adopt a different strategy to offer a much more accessible model that does not exceed the barrier of $25,000.
Will we see a Fireblade with a 220 hp V4 engine and MotoGP aerodynamics in 2020? We have almost one year to wait in order to see what comes true…
Credit:Young-Machine
#Moto #Bike #Concept #Honda