Riders are often witnesses of various car accidents!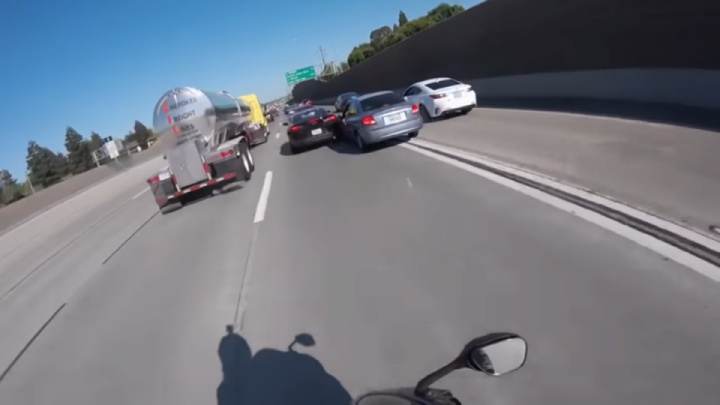 The guy spotted a gray Kia Rio, which came out of nowhere, not indicating its maneuver by turning light, and decided not to outrun the car. After a few seconds, the sedan run into the back bumper of the Chevy Camaro, took to the air and turned over.
What conclusions can we make? First, the life of a motorcyclist is exciting and intense. Secondly, the Kia Rio has the good makings of an aircraft. And the third one, be safe!