Riders are often witnesses of various car accidents!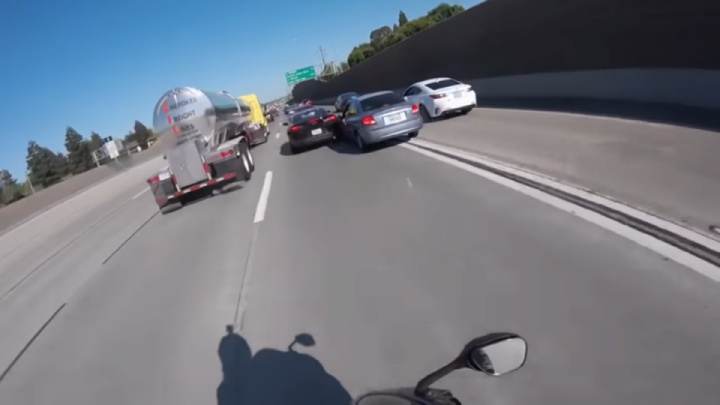 The guy spotted a gray Kia Rio, which came out of nowhere, not indicating its maneuver by turning light, and decided not to outrun the car. After a few seconds, the sedan run into the back bumper of the Chevy Camaro, took to the air and turned over.
What conclusions can we make? First, the life of a motorcyclist is exciting and intense. Secondly, the Kia Rio has the good makings of an aircraft. And the third one, be safe!
Join the community of motorcycles and people
Moto Riders Universe app is the best way to stay informed about what's going on in the moto community — whether it's finding a good news, planning a local event, or sharing safety tips. There are so many ways our moto-buddies can help you, just use this easy way to connect with them.