The iconic 1969 Honda CB750 needs no introduction.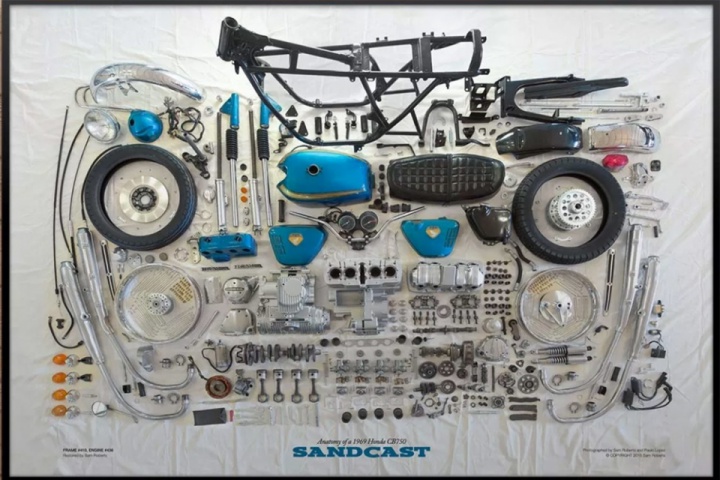 1969 Honda CB750 Sandcast owned by Sam Roberts from Ujeni Motors was awarded "Best of Show"at "The 2019 Quail Motorcycle Gathering".
Sam bought the bike from the owner, who parked it in the garage 30 years ago. Roberts was attracted by the original package of the Honda CB750, which has been perfectly preserved for decades. The main issue was corrosion. Sam decided to restore the whole bike and film the process. As a result, we got an excellent material.