The new Honda Monkey 125, built around the Grom's platform, has been stealing hearts all over the world ever since its reveal. The new generations of the nostalgic Monkey and Super Cub, are cool additions to the global retro craze. Now Honda fans can get an even tinier version of the new MSX125 Monkey at home or at the office to cheer them up. Tamiya's Z50 Monkey was offered in 1/6 scale, but the Japanese model manufacturer has chosen to release the Monkey 125 as part of its 1/12 Motorcycle Series No. 123, for $36 USD.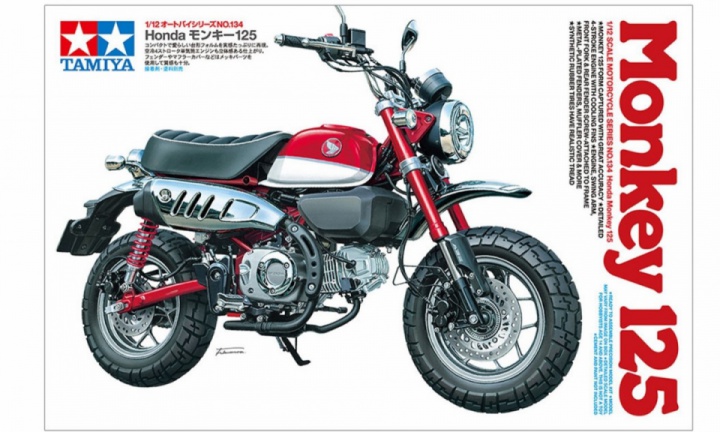 Tamiya announced the 1/12 scale Honda Monkey 125 during the Tokyo Motorcycle Show, stating that it would go for sale in June 2019. The plastic model kit has a length of 143 mm, width of 63 mm, and height of 101 mm. It features faithful renditions of the MSX125's four-stroke 125 cc single-cylinder engine with cooling fins, as well as the wide tires with realistic tread patterns.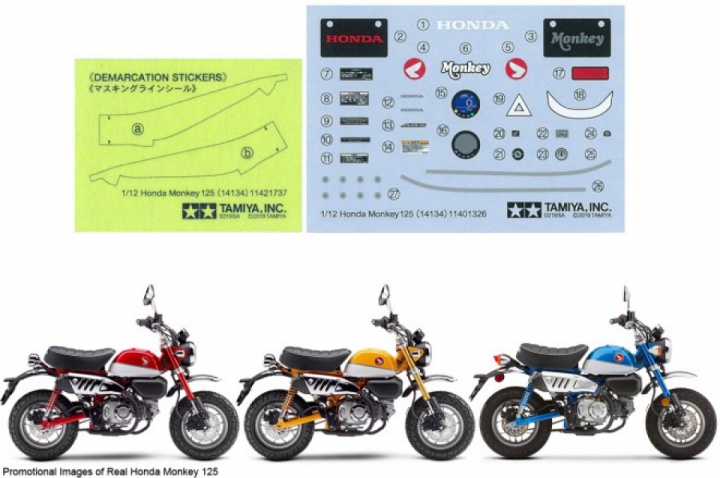 The micro-motorcycle's components are screw-attached to the frame, while chrome plating covers the muffler's heat guards, mirrors, fenders, rear shocks, and other shiny bits. Clear parts recreate the bike's LED lights, the seat is made of soft plastic, and multiple lines are recreated with vinyl tubing.
The kit comes unpainted, while demarcation stickers and emblem decals are included in the kit. Tamiya does give you the intended paint color codes, so you can purchase the right paint and meditate on getting all the intricate details right. While Tamiya chose the color red for the packaging image, you can also choose to paint your 1/12 Honda MSX125 Monkey in yellow. The Monkey is also being released in blue this year, so that's always another option too.
Credit:motopinas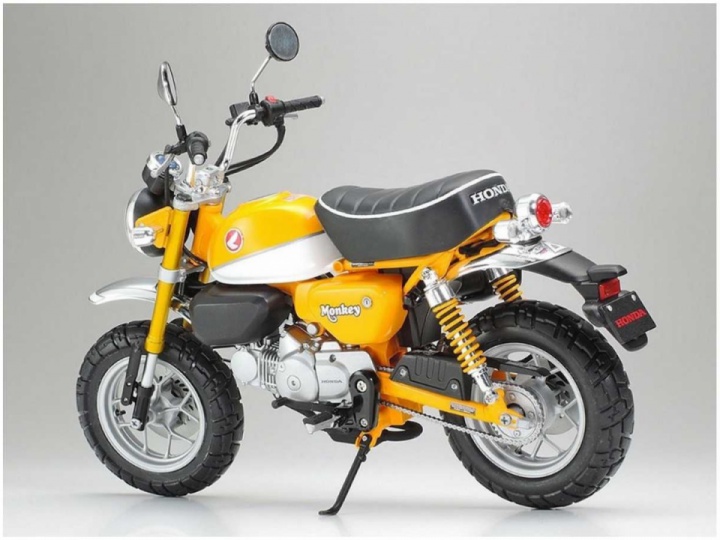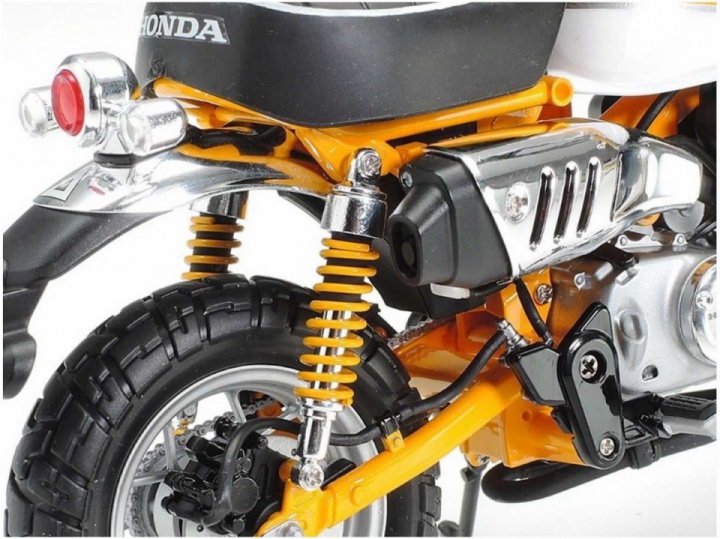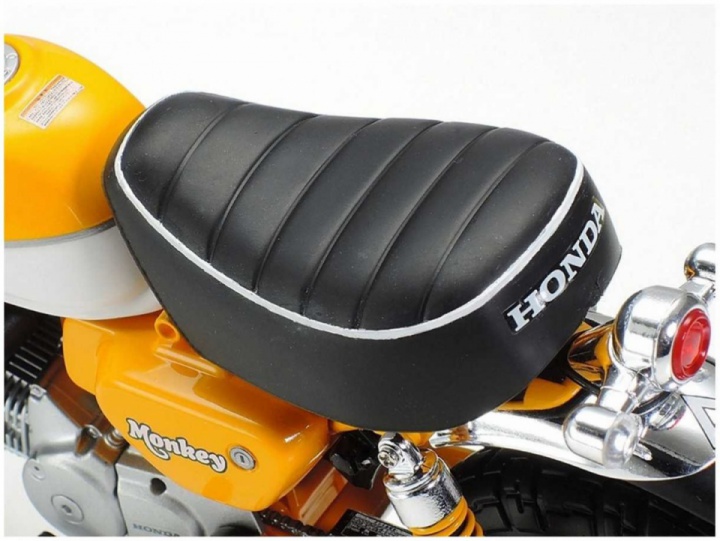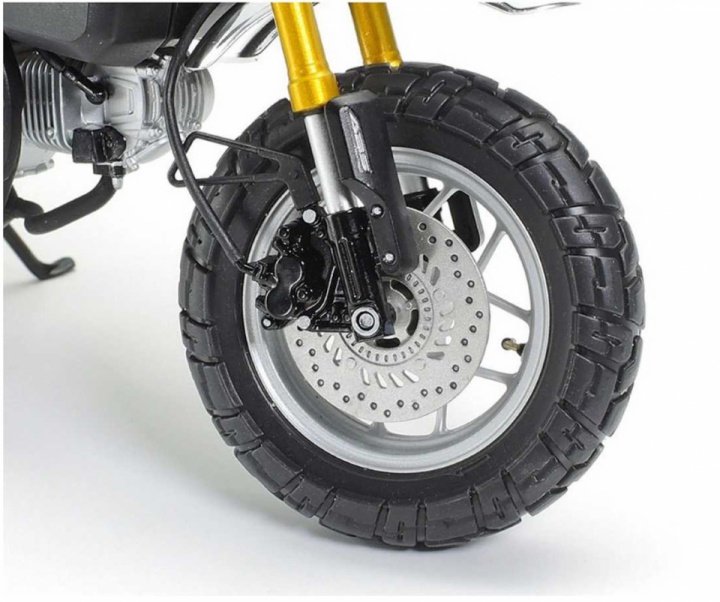 Join the community of motorcycles and people
Moto Riders Universe app is the best way to stay informed about what's going on in the moto community — whether it's finding a good news, planning a local event, or sharing safety tips. There are so many ways our moto-buddies can help you, just use this easy way to connect with them.