Honda's Jorge Lorenzo has announced retirement from MotoGP ahead of the 2019 season-finale at Valencia in a special press meet.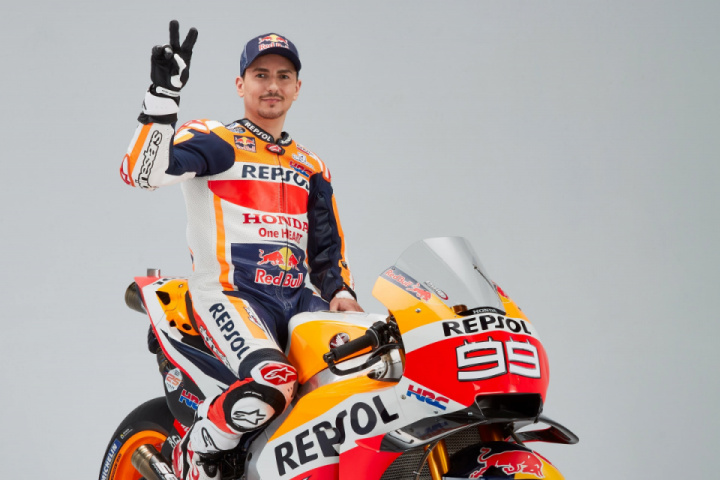 After a difficult couple of seasons which included a major back injury, Lorenzo has decided to end his MotoGP career after the 2019 season, with this weekend's Valencia GP being his last, not only for Honda but also of his motorcycle racing career.
Lorenzo made his 125cc debut in 2002 and moved to 250cc category in 2005 as he won the title back-to-back in 2006 and 2007 with Aprilia, which resulted in a MotoGP move in 2008 with Yamaha. He then won his first MotoGP title in 2010.
The Spaniard won it again in 2012 and 2015 but eventually moved away from Yamaha to Ducati in 2017. It was a difficult time with the Italian manufacturer but Lorenzo started to find his feat in 2018. It was too late by then as he decided to move to Honda in 2019.
His struggles only worsened with the move alongside Marc Marquez. At the same time, Lorenzo had major injury troubles which led to a point that he announced his retirement from MotoGP at Valencia alongside Carmelo Ezpeleta and almost whole of the paddock.
The Spaniard conceded that the motivation to continue was derailed by recent injuries as he struggled to get back into the groove he had. He wished to continue on but as weeks went by, the toll of the injury only started to grow which eventually led to the decision.
He thanked all the manufacturers he was associated with in his career – Aprilia, Yamaha, Ducati and Honda – as well as Ezpeleta and his family. His speech was greeted by a standing ovation by everyone, whether riders or officials, in the press room.
With Lorenzo's announcement, it now falls on Honda to find his replacement alongside Marquez. They have LCR's Cal Crutchlow and Takaaki Nakagami, with the former having the best chance but Johann Zarco's performances could shift their mind towards him.
Sourse:formularapida