This video demonstrates what can be expected of those who have installed a wide "flat" wheel on his motorbike.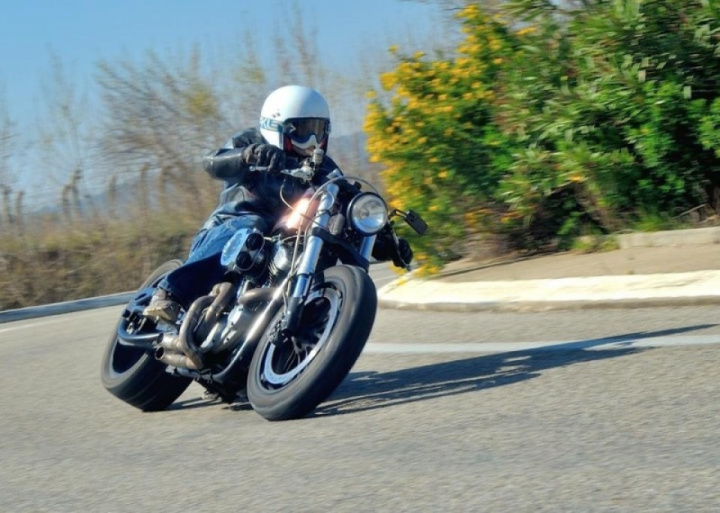 Enthusiasts of custom motorcycles sometimes do not hesitate to install a car wheel disk and tire at the back, ignoring thereby the deterioration in handling. Perhaps the view from the outside of how the wide tire reacts in rotations will make you think about the appropriateness of such tuning? The video was made on a route located on the border of the U.S. state of North Carolina and Tennessee and known as "Tail of the Dragon." There are 318 turns on a section of about 11 miles. This is a good place to demonstrate the disadvantages of a car tire on a motorcycle.
PS.If you choose to put a car tire on a motorcycle, you do so at your own risk.