Bimota Tesi H2 was first announced at the 2019 ECIMA in Milan and it took the internet by storm. On top of this, Kawasaki also announced their 49% ownership of the Italian firm Bimota. According to sources, the bike was undergoing through real-world testing as early as December 2019. Furthermore, on Social Media Bimota has been sharing pictures of completed bikes and the 3rd Prototype which will be going through the final stages of prototype testing.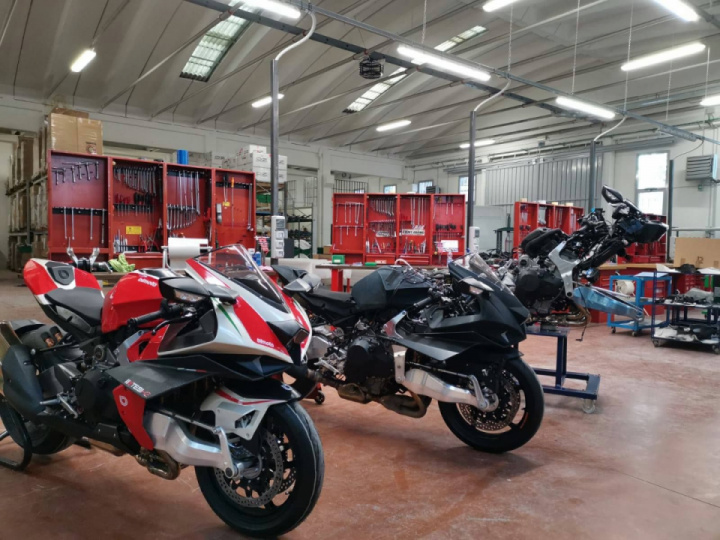 According to sources, the price of this Street legal machine is €62,000. On top of this, Bimota will be starting delivery in June 2020.
The 2020 Bimota Tesi H2 features a Kawasaki 998cc in-line four supercharged engine which produces 228Hp at 11,500rpm. It is the same engine from the Kawasaki Ninja H2, however, in the case of Ninja H2, it produces 231Hp as standard and 243Hp with ram air. Aside from the engine, the gearbox on the Tesi H2 is also from the Ninja H2. According to rumours, the bike is limited to 299kph but the bike is capable of reaching 320kph.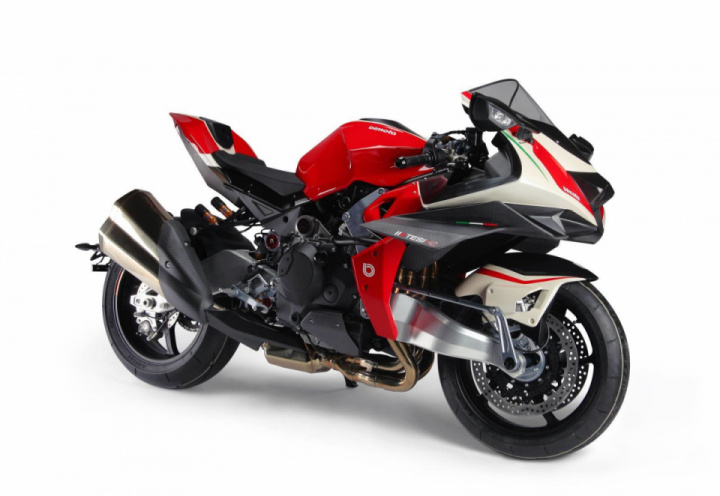 Among other shared components from the Ninja H2, the TFT instrument cluster and the Mirrors are very noticeable.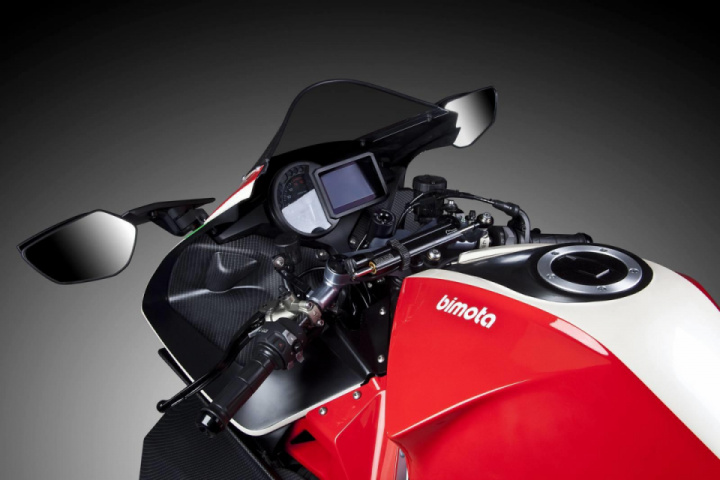 As usual, the Tesi H2 features Bimota's signature front swingarm. In case you are wondering how the bike turns, the bike features a Hub-centre steering system which integrates the steering and suspension functions. It's not just for looks, the fancy swingarm is actually practical. Thanks to the swingarm at the front, the braking force and the suspension movements are separated. This makes the bike more agile when cornering and reduces the weight shifting under braking.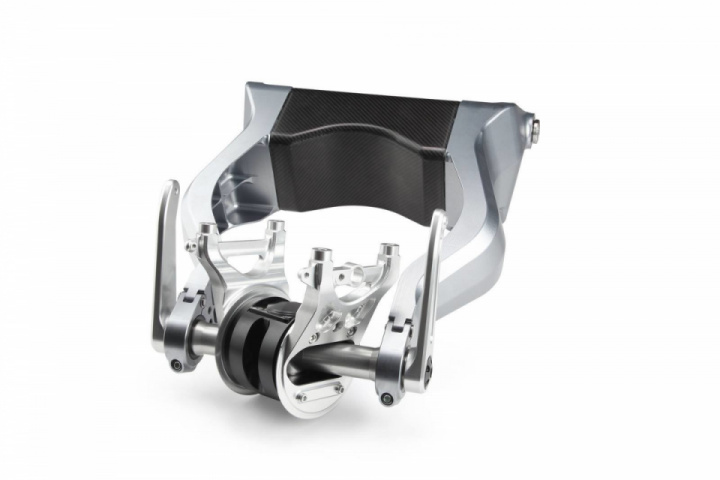 However, as for the rear, the bike features two Ohlins shocks which are electronically adjustable. As for the brakes, the bike features Brembo brakes and it also comes with traction control and ABS.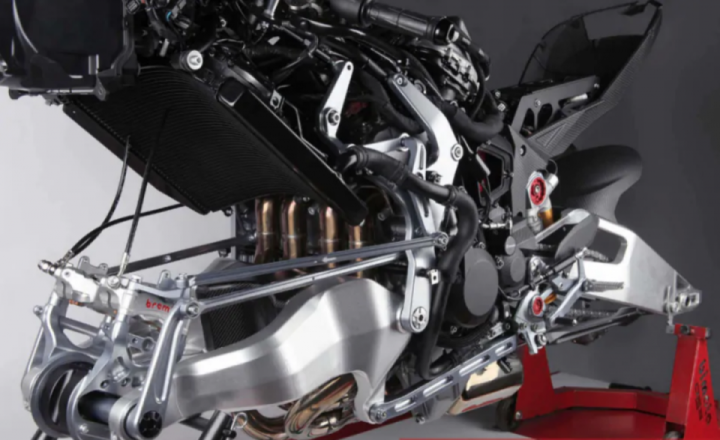 Though the bike looks bulky, it actually weighs only 214Kg, which is 24 Kg lighter than the H2. This is because of extensive carbon fibre and aluminium elements used all around the frame and the bodywork of the bike.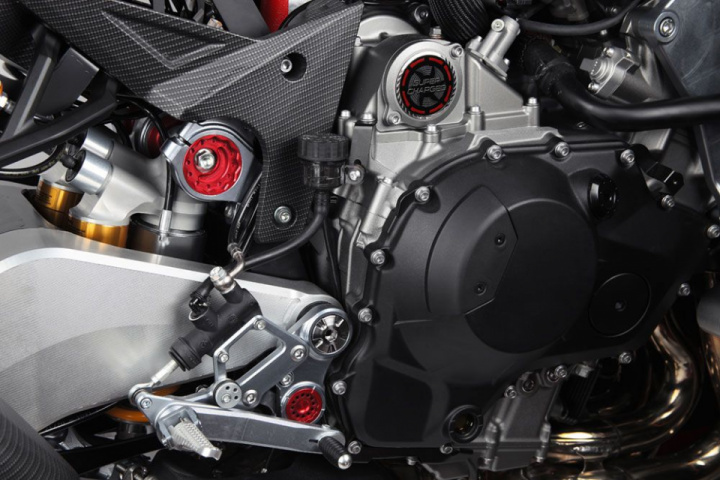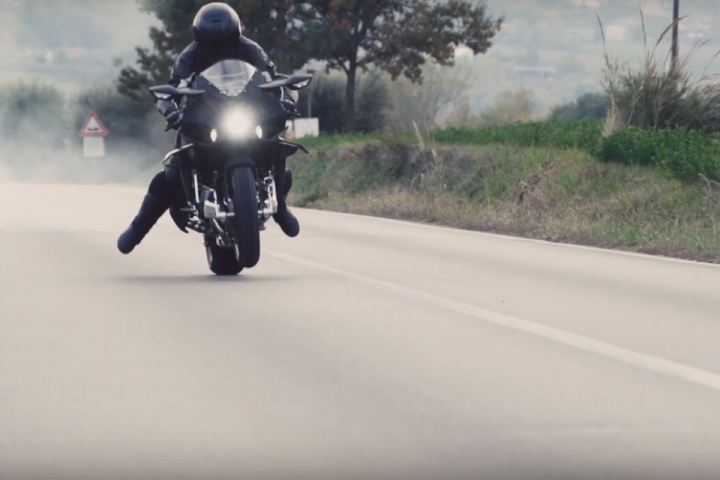 Check the Bimota Tesi H2 Teaser Video!
Sourse:imotorbike.my
Join the community of motorcycles and people
Moto Riders Universe app is the best way to stay informed about what's going on in the moto community — whether it's finding a good news, planning a local event, or sharing safety tips. There are so many ways our moto-buddies can help you, just use this easy way to connect with them.