For sale: KTM RC16 MotoGP race bike, circa 2019. Single-owner, always garaged, in like-new condition. All service and maintenance done by factory-trained technicians. Never wheelied. Two bikes available: €288,000 each. Willing to trade for Honda RC213V or similar.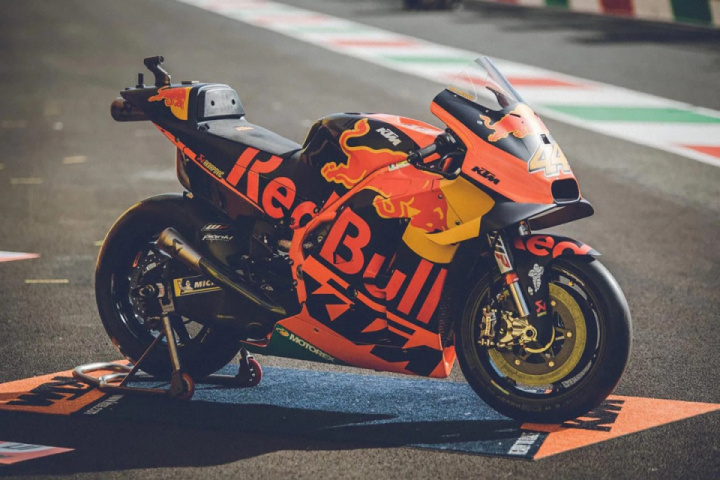 Though the Craigslist ad writes itself, KTM has taken the more tactful approach of offering two of its MotoGP race bikes from last season for purchase, and while the sticker price packs quite the shock, the Austrian brand is offering a notably exclusive opportunity.
This isn't the first time that KTM has offered some of its grand prix racing machines for sale, as you could have snagged one of two 2019 KTM RC16 bikes, for the bargain price of €250,000, which seems like a deal now in hindsight.
Missed opportunities aside, for the $339,000 (plus tax) that you will spend on owning your very own MotoGP race bike, KTM will also throw in a set of Pol Espargaro's used leathers, a signed helmet from Pol, and a VIP MotoGP event pack for any of the 2021 MotoGP races.
Only serious inquiries will be considered, and interested parties should contact KTM at rc16@ktm.com.
Source: KTM
#KTM #Bike #Sportbike