Triumph Madrid and its spectacular Speed Twin MQ # 4 win in the Garage Icon 2020 contest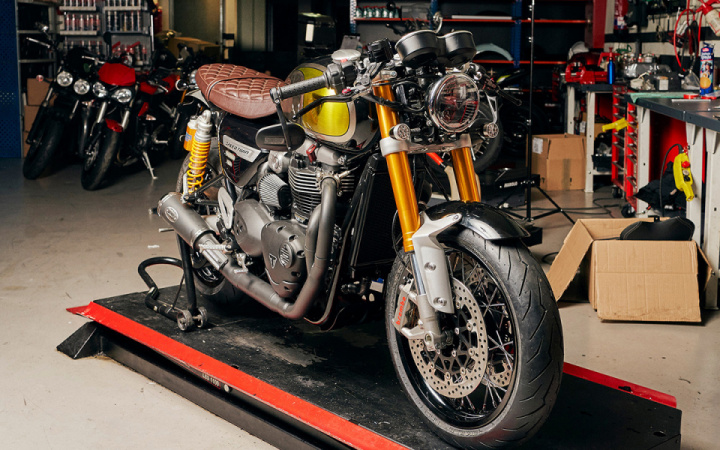 With a final fight between three dealers, the contest at the national level has resulted in the victory of the original MQ # 4 prepared by the Triumph Madrid workers. For the base of this bike they have used a Speed Twin but they have managed to give it the touch of originality that has made it stand out.
No less interesting have been the preparations of the official dealers in Valencia and Barcelona, but the details of the MQ # 4 have made the difference and it has been the most voted by the manufacturer's fans. We tell you what this modification has consisted of.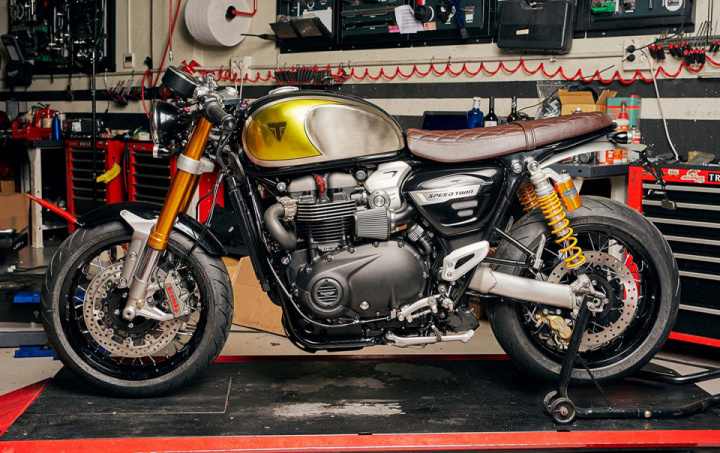 The MQ # 4, Malaville and Korosi Stripped motorcycle projects have dueled to achieve the Garage Icon 2020 national award organized by Triumph Spain, the second edition in history in this case.
The official dealership in Madrid opted to take a Triumph Speed Twin as a base and give it a sporty and retro touch, always keeping in mind the budget limitations in terms of used parts, while the paint and artisan modifications had free way.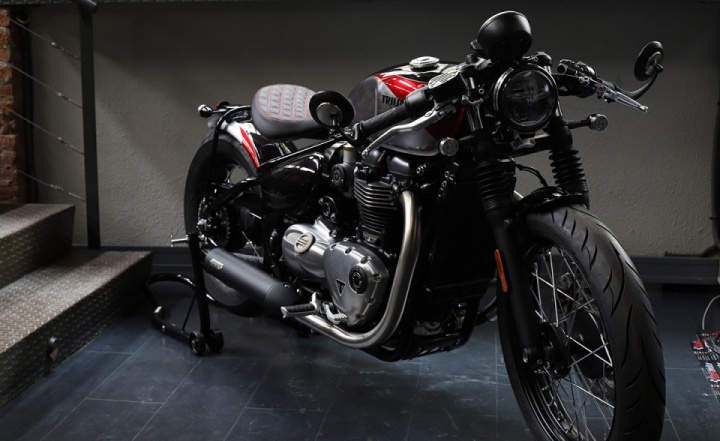 The victorious MQ # 4 has received the front fork and brake system from the Triumph Thruxton R, the same model from which the Öhlins shock absorbers have been borrowed. For the wheels, we have opted for spoke rims with a satin black finish, taken from the brand's catalog.
Another important change has been the replacement of the chain transmission with another one with a belt, the incorporation of the titanium exhaust system finished in satin black and signed by Zard or the excellent modification and painting work that has been done to the tank. In addition, they have fitted the DRL headlight of a Triumph Bobber.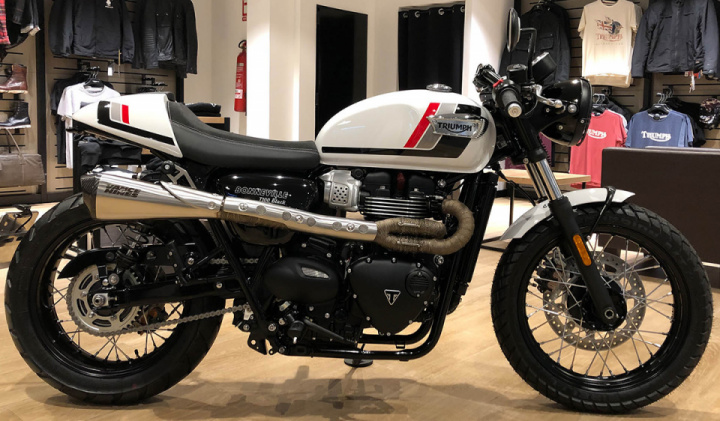 These are mainly the reasons why the MQ # 4 of Triumph Madrid has surpassed the preparations of Valencia and Barcelona, the first of them based on a Triumph Bonneville T100 and under the name of Malaville and that of the Catalan dealer taking as a point of starting a Triumph Bonneville Bobber which they have called Korosi Stripped.