This stretched-out bike has not one, but two 80hp, 1.35L Harley-Davidson/S&S Evolution engines, and the ability for its rider to lay almost entirely flat. I think it's safe to guess that it's inspired by vintage drag racing motorcycles, many of which used a twin-engine set up with a long centre beam allowing the rider to lay almost flat.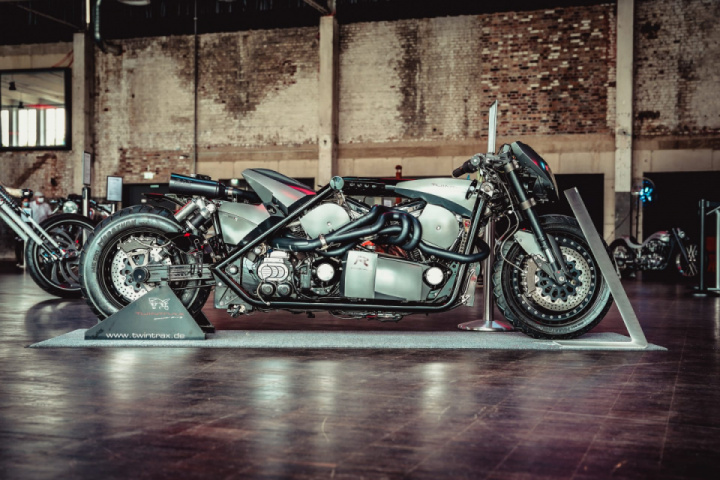 Low, long and very mean looking, the Twin Trax seems to be a cross between a cruiser and something more sporty, so long that you could virtually lie flat. This offering from the custom makers is powerful too, featuring two 80 hp 1.35-liter Harley Davidson S&S; Evolution engines.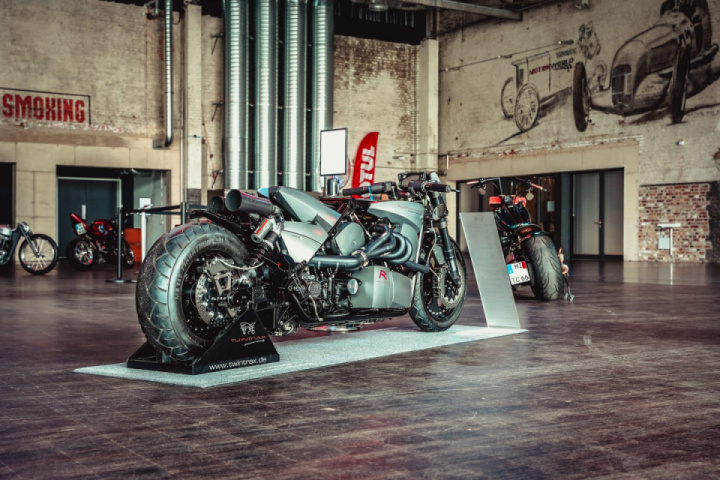 Built and owned by Christoph Madaus in Cologne, Germany, the motorcycle has a wheelbase of 2060mm (6,76 ft.) with an overall length of 2710mm (8,9 ft.) and a height of 990mm (3,25 ft.). There's no word on just how fast this baby goes or even how much torque it generates. But considering its powerful engines are mated to a 5-speed H-D with Andrew gears, we figure it'll give others some pretty decent competition.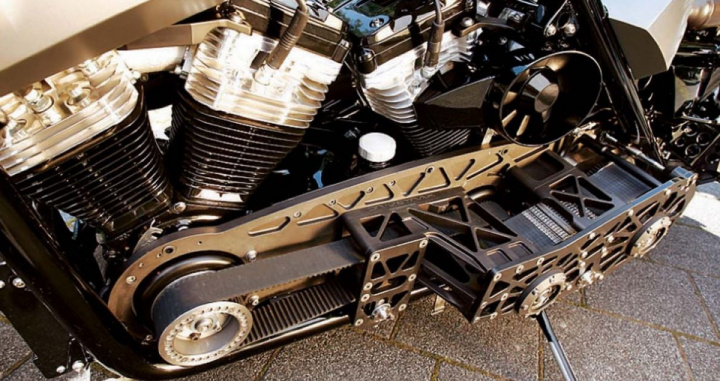 The front and rear wheels are Metzeler ME880 tires while the front pegs, mirrors, fenders and oil cooler are Twintrax aluminum. The rugged and dull paint color was conceptualized by Madaus himself while the actual job was undertaken by Nicolay/ Bernd Bolten and Wolfgang Pohlscheid (Wolpo).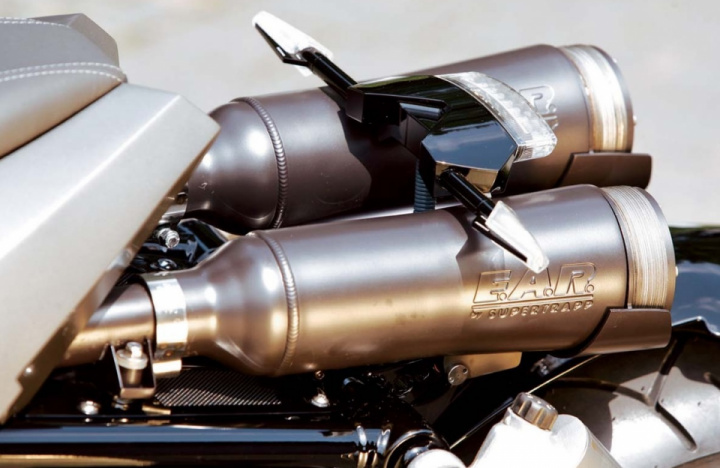 The bike's total weight is 400 kgs (880 lbs), meaning that each engine is pulling about 40% less weight than it would be if it was sitting in a stock Harley, which means that even heavy, this bike should go well.
This unique and exclusive bike is equipped with an inverted fork and twin shock absorbers. With all this weight, it's no surprise that there are three six-piston calipers (two in front, one in back) which are necessary to stop the bike.