Texas-based company Wonder Customs has recently revealed its latest creation, a bike that took its builder, 24-year-old Jason Wonder, just two months to complete. Dubbed Wonder Rev-2, the bike is Jason's second V-Rod based build, designed specifically to be shown at the 2009 AMD World Championship show in Sturgis.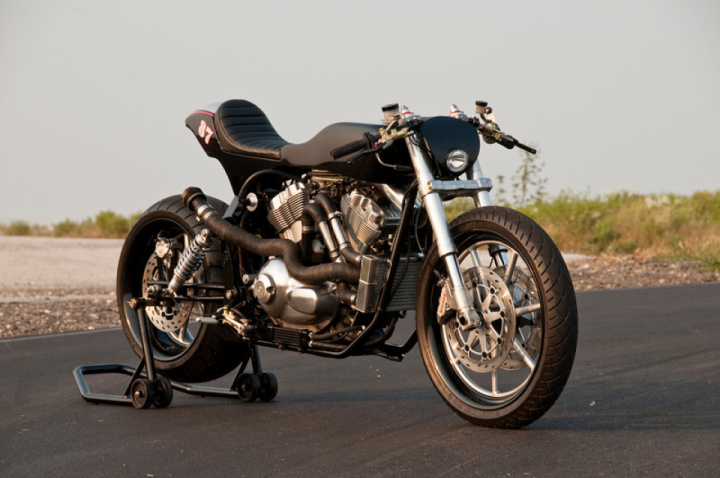 The V-Rod is one of the premier power pack offerings in the Harley-Davidson range, outputting 115 horsepower. The 1130cc water-cooled V-twin from the Harley makes use of a high pressure fuel pump located behind the custom fuel tank to ensure the engine receives its required energy.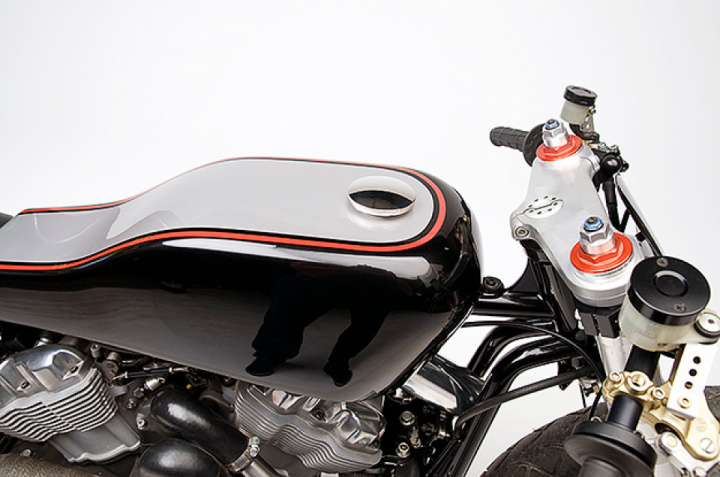 The Rev-2, which you can see in the adjacent images, has a whole other purpose as compared with the V-Rod. While wanting to keep the bike rideable, Jason made no changes to the V-twin engine.
Visually, the Wonder creation strikes us with its twin SuperTrapp exhausts, which zig-zag their way along the bike's naked sides. The exhausts are fitted with diffuser discs at the end of each header, which help keep the decibels down. However, those of you who wish to make themselves heard can remove them.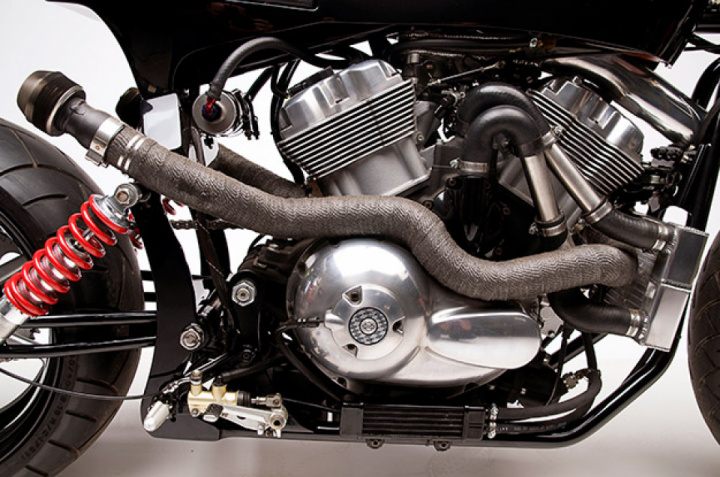 Another visual highlight is the swingarm, which exhibits a minimalistic approach. The thin rear 'arm is paired with a pair of Works Performance rear shock absorbers, while the front forks are fully adjustable and come from Showa.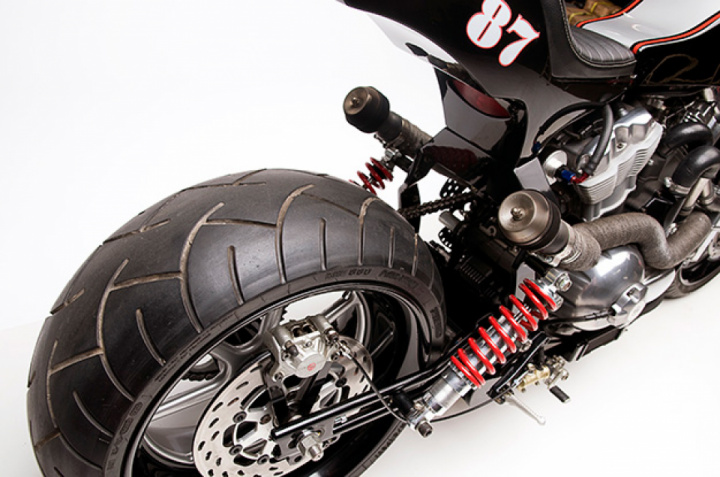 HogPro Daytona wheels are fitted with semi-sporty Metzler rubber, 120/19 at the front and ultra-chunky 240/18 tires at the rear complete the package, while the Brembo brakes round out a high quality chassis.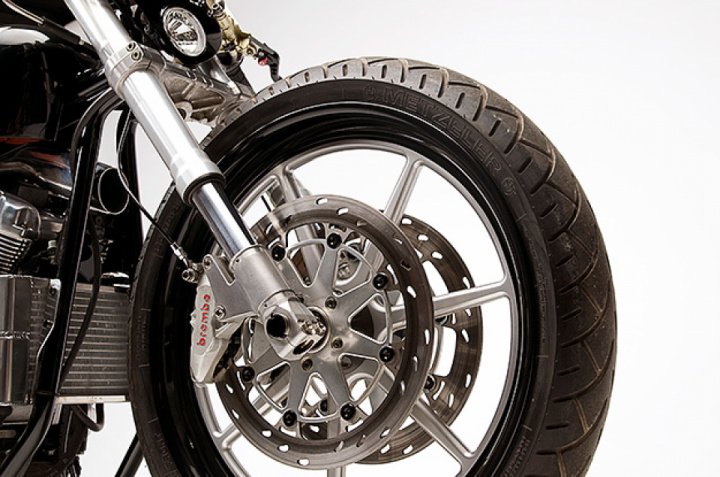 The Rev-2 also features a custom seat design, rear set footpegs that house the rear brake and the shift levers, adding a for a track feel. Jason molded the brake light, turnsignals and license mount, and put them all under the tail to give it minimal looks. There is also custom made gas tank which have been slimmed down together with the seat.
Credit [autoevolution]