The Moto Guzzi Le Mans 1000 was introduced in 1984 as the successor to the original Le Mans 850, the new bike had its capacity upgraded to 949cc, it was fitted with bigger 40mm Dell'Orto carburettors, and it borrowed the B10 camshaft from the Moto Guzzi production race bike.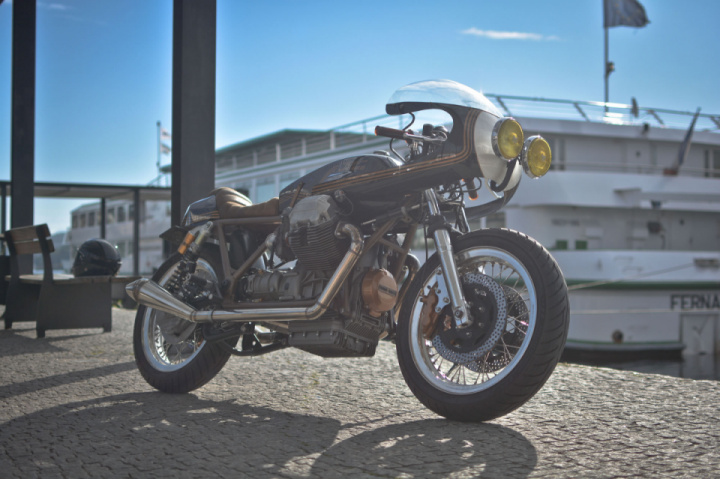 The primary selling point of the Le Mans was its V-twin, mounted longitudinally rather than transversely in the typical Moto Guzzi style. With 72 hp and 56 ft lbs of torque at the rear wheel, the 216 kg (476 lb) bike was an ideal sports tourer with an exhaust burble that's instantly recognisable – even at a significant distance.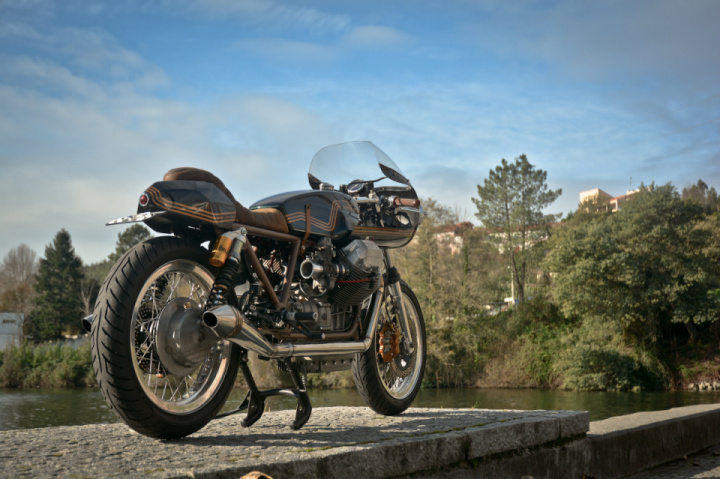 When Ton-Up Garage based out of Portugal received a commission to build a Le Mans 1000 they decided to take it in the direction of its namesake – endurance racing. A full strip-down was undertaken before the rebuild began, and any components that needed it were either replaced or restored.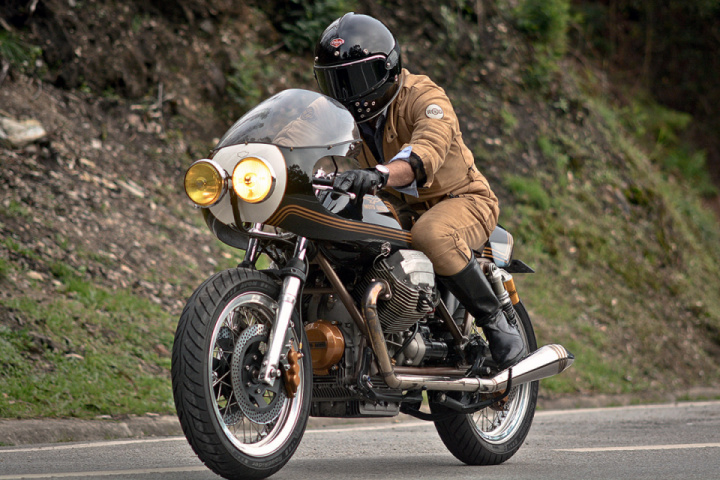 A new front fairing was sourced to complement the longer fuel tank and the original seat cowl was kept as is, in the spirit of the original '70s era endurance racers a pair of external Marshall headlights were fitted to a bespoke bracket – giving the Le Mans classic bug-eyed appeal.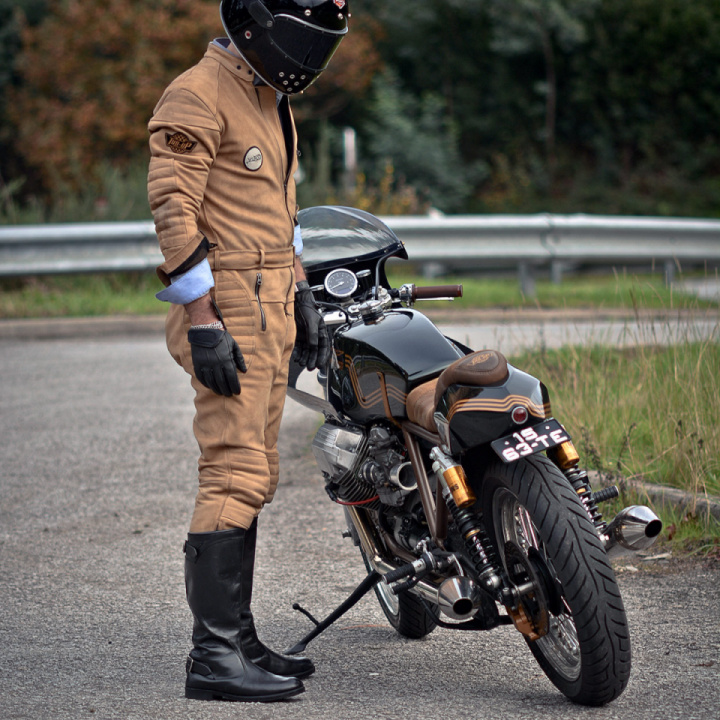 The original wiring loom was discarded and replaced in its entirely, a smart move that'll be approved by anyone who's tinkered with '80s era Italian wiring. A new lithium ion battery has been fitted to reduce weight, the alternator was rebuilt, and MotoGadget dial replaces the stock instrument cluster to reduce clutter.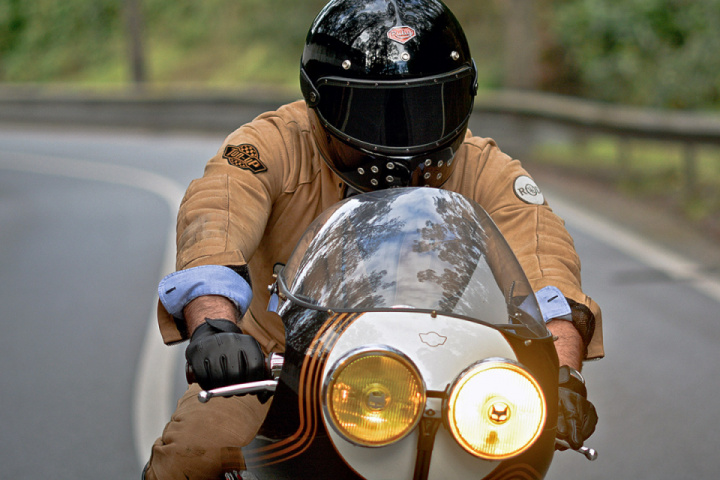 The next order of business was the task of rebuilding both wheels with Borriani rims, stainless steel spokes and a pair of matching Avon tires. The rear sets and clip-ons were sourced from Tarozzi, and an entirely new exhaust system was build specifically for this bike in-house at Ton-Up.
Written by Ben Branch from silodrome